MSP in Australia: Are you sourcing the best talent with your current solution?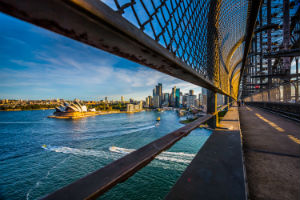 Australia accounts for 50% of the total Managed Service Provider (MSP) spend in the Asia-Pacific (APAC) region, making Australia one of the biggest players. But are organizations truly confident that their MSP solutions are delivering the highest quality talent possible?
MSP talent landscape in Australia
The Australian MSP market is highly competitive, but with so many solutions available, you need to be confident that the implementation service you are getting is of the highest possible standard and not just an embellished master vendor system. Are you 100% sure that your current MSP is delivering the best talent for your needs and resulting in quality hires, alongside meeting all of your other expectations, such as improving time-to-fill and reducing costs?

An ongoing talent shortage for specialist roles is currently affecting hiring rates in Australia, with data from the Department for Employment showing that organizations are leaving vacancies empty or hiring poor-quality candidates as a result. This means having an MSP that is able to source the specialist talent that is available is key for a competitive advantage.

For example, June 2016 figures from the Department for Employment show there was a national shortage of talent for several healthcare, construction and engineering positions, including sonographers, optometrists, stonemasons and mechanics, to name just a few. However, many other sectors are also experiencing recruitment difficulties, placing them in need of an effective talent sourcing solution.

How do I know if I'm getting the best talent from my current MSP?
Here are some questions you should consider when assessing the effectiveness of your MSP:

Do you know how much experience your recruiters have in your industry?
Are you aware of their past candidate quality success rate?
Does your MSP team have the ability to implement a solution that will generate consistent high-quality results?
At Allegis Global Solutions (AGS), we can provide you with a next-generation MSP solution that's proven to generate successful leads for organizations worldwide.

What does the AGS MSP in APAC team look like?
At AGS, we have an MSP solution designed specifically for businesses with a large contingent spend, but why should you choose to partner with us for your talent sourcing needs?

We have a 91% success rate when it comes to securing a quality hire first time.
We've recently secured a deal with a global oil and gas company to help with its talent acquisition needs.
Between 70% and 80% of AGS's MSP tech spend lies with SAP Fieldglass, the biggest technology partner for MSPs across the APAC region.
We have a presence in more than 60 countries across the world.
Our MSP services remain vendor-neutral while managing more than 1,900 recruitment suppliers.
What's more, in APAC, we have 750 team members on the ground working diligently helping to support recruitment functions for our clients, with a dedicated team based in Australia - our contingent workforce solutions team led by Steve Tolen, AGS Business Development Director, who explains, "You need to think about whether it's time to upgrade from your current solution. There are a lot of businesses that have had an MSP solution for two or three years and it's no longer doing what they originally wanted it to. Your current MSP may have given you the cost savings you were originally after, but is it still giving you the best talent and supplier management? If just 70% of your roles are being filled, that's no longer good enough."

Furthermore, it's not only these factors that need to be reviewed with your current MSP, but you also need to consider how your solution can cater for the changing nature of how work now gets done.

Arun Srinivasan, Senior Vice President of Strategy and Customer Operations for SAP Fieldglass explains: "Nearly 40% of the workforce is comprised of flexible workers and that number is showing no signs of slowing down. To remain competitive, businesses need to engage and optimize all forms of talent, from full-time employees to contingent workers, independent contractors, consultants, freelancers and more."

Therefore, it's vital that your MSP provides you with access to a technology solution that provides your business the transparency and scalability that's essential in an increasingly agile job market.

If you're concerned about the ability of your MSP to source the best talent for your needs, find out how AGS can help you to improve your MSP experience here.