Modern tech to play a key role in the changing world of recruitment
April 07, 2017

By Bruce Morton
Recruitment Technology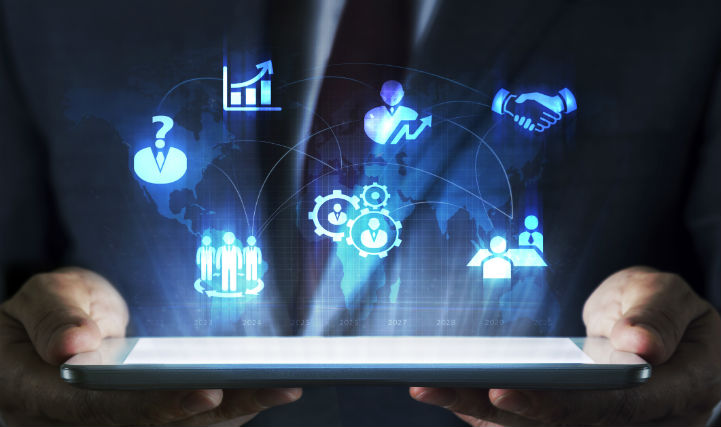 Technology has come a long way in recent years. From advances in medical science that mean some of the deadliest diseases are now becoming less so, through to the impact of new products in our daily lives, with the ever-growing popularity of the smartphone as just one example.
Keeping pace with this rapid technological change is therefore essential for everyone, and in the world of recruitment, it is a more pressing need than many might realize.
Emerging technologies transforming the recruitment landscape
Recent research suggests that more than half of HR professionals across the U.S. have highlighted the rise of digitization and automation in the recruitment function as a growing trend over the last year.
With this finding, HR professionals are aware that use of the latest technologies is now vital for accurate measurement of departmental function and return on investment. It means the push for increased data integration of information management systems continues to gather pace.
Big data is nothing new. However, there's now a growing need for innovation in many industries, as companies work to differentiate themselves from their competition.
It means that being able to draw on key data insights brought about through the latest data analytics and predictive analysis tools could therefore deliver a significant advantage for those at the forefront of this growing trend.
Skills development to lie at the heart of HR tech push
Furthermore, many businesses are now examining the latest technologies to aid in skills development, as research from Intel predicts a global shortage of skilled workers of up to 85 million people by the end of the decade.
Outlining the importance of business investment in the latest tools and technologies for skilled training, Intel stated: "Education is the single most powerful tool we have for meeting that need and unlocking new economic avenues to build a foundation for a brighter future."
Intel continued by stating, "Technology plays an increasingly critical role in enabling and supporting that educational effort, linking millions around the world to the skills they need and the new opportunities to put them to use."
Indeed, this tightening of supply for top talent in the coming years means many firms are now shifting their focus to determined candidates who demonstrate tenacity and a commitment to self-improvement.
Utilizing the latest artificial intelligence (AI) and machine learning algorithms to screen candidates for key traits, such as these, is therefore becoming increasingly important for many businesses at the forefront of recruitment tech uptake. We expect this to be a common trend in HR and recruitment in the years to come.

Find out more about Allegis Global Solutions (AGS) commitment to employing the latest technological solutions to achieve our client's goals by reading our latest whitepaper, '

The Changing Landscape of the Technology Environment

.

'