Lane's Links: A Presidential Briefing
June 15, 2018

By Chad Lane
Corporate Social Responsibility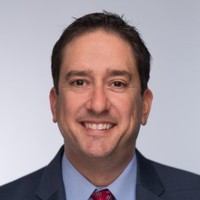 One of the management secrets that doesn't really get enough attention is that the minute you stop learning, you stop leading. As a senior leader, I've found that that while what you know is important, knowing you don't know is just as important.
No one has all the answers, no matter where you sit on an org chart or what your title is. The key to leadership, I've found, doesn't actually lie in having the right answer, but asking the right questions.
Of course, knowing what to ask requires keeping a finger on the pulse of what's going on within your organization. Often overlooked, however, and every bit as important, is constantly staying informed about market trends, industry insights and the bigger business picture.
One of the questions HR and recruiting leaders often ask is what's top of mind with senior leaders and how they can better align their efforts with the bigger business picture. Now, I can't speak for everyone out there, but I figured for me, the best way to do that would be to share some of the most interesting and impactful stuff I read every week right here on the TalentSpark blog.
These lists are going to be subjective and obviously a little biased. They aren't meant to be comprehensive, but if you're in the business of talent, these articles are definitely worth the read.
Here are the 5 stories that I think people in the people business should know about.
The Potential Hidden Bias in Automated Hiring Systems by Vivian Giang (Fast Company)
One of the biggest talent challenges leaders face today is building more diverse and inclusive workforces; it's something I'm constantly thinking about as part of my mission and legacy here at AGS. A big barrier to achieving this are the fact that most hiring decisions are still made based on going with a gut feeling, a feeling often informed by both overt and unconscious bias.
Many in our industry are trying to solve this through automation and machine learning, and while there's no bias in algorithms, the article points out that while data treats everyone equally, the historic data that informs predictive hiring algorithms can make existing biases seem systemic – which only exacerbates the problem.
My belief is that while predictive analytics and automation are increasingly critical to hiring, the answer to removing bias isn't a technology challenge; it's a people challenge. Before you change your software or systems to eliminate bias, you've got to change internal mindsets and attitudes, first.
Must Haves and Deal Breakers: A Simple Exercise for Personal Clarity by Sara Saddington (ThinDifference)
At our recent Allegis Global Summit, I included one of my favorite strategies for reducing clutter in my address to the hundreds of employees in attendance. Basically, once a year, it's a good idea to go into your closet and see which clothes are hanging in the right direction, and which have their hangers turned around. The clothes you actually wear will face the right direction; the rest can be taken down and given away.
This is a great spring cleaning tactic, but the need to eliminate unnecessary or extraneous projects to really focus on the things that matters is an exercise that everyone in business, from interns to the C-Suite, should do on a consistent basis. This article provides a nice framework and actionable approach for getting the most out of the least.
Why Talented People Don't Use their Strengths by Whitney Johnson (Harvard Business Review)
I'm a huge college football fan (Hail to the Victors gets me jazzed every time). If you follow college recruiting, you're well aware of the increasing trend of top programs – Michigan included – to recruit "athletes" instead of specific position players.
Athletes are valued because, like the Queen in chess, they can be used anywhere on the field rather than sticking them in a single spot somewhere on the depth chart. This way, programs with limited scholarships and personnel can maximize the overall on field impact of their most talented athletes and top performers.
As this article suggests, companies are also starting to adapt similar ways to spot talent during their recruiting processes. While candidates are often encouraged to 'play to their strengths,' this creates a problem that's pretty widespread in the workforce, as any talent pro probably knows.
"…why wouldn't we want to flex our strongest muscle [at work]," Johnson asks. "But based on my observations, this is easier said than done. Not because it's hard to identify what we're good at, but because we undervalue what we do inherently well."
Truer words, never spoken.
This is How You Reasonably Accommodate a Disabled Employee by Jon Hyman (Workforce Magazine)
If you know me, you know that I'm pretty passionate about inclusion, particularly when it comes to workers with disabilities. That's why I'm so proud that GettingHired, the biggest job destination for disabled workers, is now a part of AGS, and personally committed to raising awareness and creating opportunities for this worker population that's been overlooked for far too long.
So, while compliance articles are admittedly not the most exciting reads out there, they're nevertheless imperative – and this checklist for reasonable accommodations is essential information for employers wanting to ensure that this tricky employee issue is handled correctly.
AGS' own Alfy Nunez breaks down how to build a business case for AI adoption in recruiting, as well as specific examples and use cases for how to incorporate these technologies across the entire candidate lifecycle, from application to onboarding.
As a former skeptic, I can safely assert that our newest AGS white paper should be enough to make any talent leader see the light – and the opportunities – that we rarely think about beyond the buzzword. But as a believer, believe me: AI isn't going away any time soon.
When it comes to recruiting top talent, the future is now.
For more news, views, tips and tricks from AGS President Chad Lane, follow him on Twitter @14Chad or subscribe to the AGS Newsletter by clicking here.