The Write Stuff: How To Build Better Job Descriptions.
May 04, 2018

By Matt Charney
Talent Acquisition
We hear a lot about brand voice, or company culture, but if you're using some bulleted list or an HR document, you're not conveying anything except that your "opportunity" is, in fact, just another job at just another company — after all, your job posts look and sound (the rare time candidates bother reading them) like everyone else's. That's not going to win you any talent competition. There is a reason why too many bullet points have been shown to turn off candidates.
Just like on an online dating profile, you want to convey a sense of swagger while standing out from the crowd and getting potential employees interested enough to at least click and consider expressing interest.
No one makes an emotional connection with company acronyms, industry keywords and bulleted lists. Formal language like "ideal candidate" or "top performer" can often hinder time to fill, time that could often be saved by simply addressing the person straight on, without all the fluff or purple prose.
Candidates kind of want one thing out of a job description, and that's, you know, actually describing the job as succinctly and as directly as possible.
People just click through and keep on looking for a sexier fit, a better match, or at least something that sounds different or interesting — and you're left wondering why those paid job boards or online media buys do such a bad job producing applicants. Well, any content marketer can tell you: the medium is important, but the message is everything.
If recruiters invest time in doing job postings the right way, it's going to more or less do most of the work for you, and a well-written posting will convert visitors into candidates even without changing channels, strategy or spend — seriously.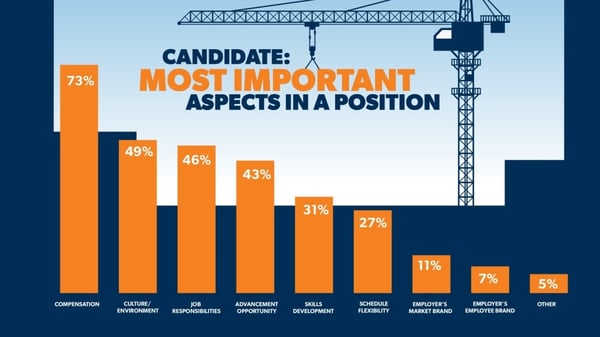 Of course, with candidates becoming increasingly selective or cynical (at least the ones you can place), that's much easier said than done. While recruiters are still blasting postings (often through automated distribution to make sure that those mediocre job posts get ignored on as many sites as possible) and sending mass blasts to candidates, job seekers aren't still sitting around submitting resume after resume.
Nope. They're reading company reviews, asking their network about what working at your company is really like, and spending much more time on research and due diligence before ever expressing any interest to an employer directly.
Because even if they're on board with your brand, that "apply now" button is almost always attached to an open position posting — and if that posting stinks, there's a good chance that candidate won't click through at all.
ATS and HCM systems aren't the only factors implicit in applicant drop off — the inordinately high bounce rate of traffic to public job postings (estimated between 92–96% as an aggregate average) suggests that mediocre job descriptions are equally responsible for many employers' candidate conversion challenges.
In fact, results from the recent Talent Advisory Survey conducted by Allegis Group identified some specific benchmarks for what sets high performing recruiting organizations apart when it comes to the relative success of leveraging job descriptions to convert passive talent into active talent.
Allegis Group found that employers with the best performing job descriptions are:
1.3 times more likely to ensure job expectations are realistic and accurate

1.4 times more likely to ensure job expectations are clear

3.3 times more likely to write job descriptions in tandem with 30-/60-/90-day plans

2.6 times more likely to include clear employee value propositions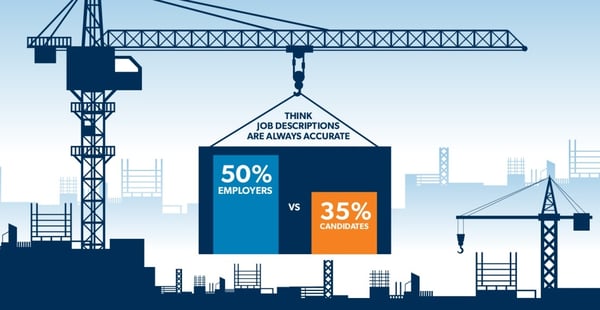 3 Key Tips For Writing Killer Job Descriptions.
Even if you aren't a writer, here are a few minimum qualifications for great job ads that actually work — and a handy checklist to consider the next time you've got to post a position in public.
1. Be Human, Not Human Resources.
Ask not what the job seeker can do for you; ask what you can do for that job seeker. Because they want to know what's in it for them — particularly if, like so many candidates these days, they actually have options (and could care less what your company needs, frankly).
That's why instead of focusing on a bulleted list of responsibilities or a laundry list of strict minimum requirements that can scare seekers away (adding "or related field of study," for instance, can do wonders for application flow), try telling your story in real, accessible language that conveys your personality.
Especially when you are in a company with multiple kinds of roles make sure your words speak to the candidate directly. Words that draw in a retail employee are proven to turn off IT people, and visa versa.
You want to come across as a human, not Human Resources — and the best way to do that is to sound like someone a candidate might actually want to work with, and tell the story of your company and how this role fits in, not daily responsibilities or duties. If you're clear about what your company is and what you value, such as inclusivity, over and over again, data shows that you will fill roles faster.
If you want to find culture fit, you've got to do more than just stick up stock photos or talk about how cool you are — that really comes down to style, and if you can't convey your personality in a posting, then you can't convey culture fit. But you sure can make some very slick, very expensive videos up on your careers YouTube channel — but we all know no one actually watches those.
But if you can show a candidate what their life in your company can really be like beyond just the work in a job description, well, you're actually creating competitive differentiation, not just more crappy careers collateral.
2. It's Called A Job Description for A Reason.
Sure, starting with silly boilerplates about your company and how awesome it is seem like a good idea, but the big picture isn't really what candidates care about in a job description — they want to know specifics of the role and its responsibilities. While too many companies are either too broad or gloss over the actual daily grind in favor of pretty pictures and prose about perks.
Conversely, many recruiters go into way too much detail about responsibilities, outlining every. single. thing. the candidate will have to do, even if they're minor duties or potential one offs. Instead of listing everything the candidate will do in a job, focus on the most important responsibilities they HAVE to do or will be accountable for.
Emphasizing less, not more, leads to more effective candidate self-selection, with many choosing to opt out if they have a clearer view of whether or not they're actually a fit for a few key things instead of a potential match for a laundry list of "nice to haves" that could easily be eliminated — along with many unqualified applicants, too.
Alternatively, you don't want to scare away qualified applicants who remove themselves from the running because they don't exactly match the dozens of requirements listed on a posting, but in reality, could easily excel at the job and have the requisite skills and experience, but maybe don't meet every "preferred" qualification you have listed and opt out, figuring they don't have a chance. Using strict words in your job post will make candidates count themselves out.
Must have, not nice to have — these are the real minimum qualifications recruiters should worry about.
3. Make Every Impression Count.
If you're still reading this, then you've got a longer attention span than most people. But don't assume a candidate is going to take any longer than a few seconds to review a job posting. Concise sentences and job posts have been proven to attract more job seekers.
Leave that to every other employer out there.