Is automation going to change the world of work?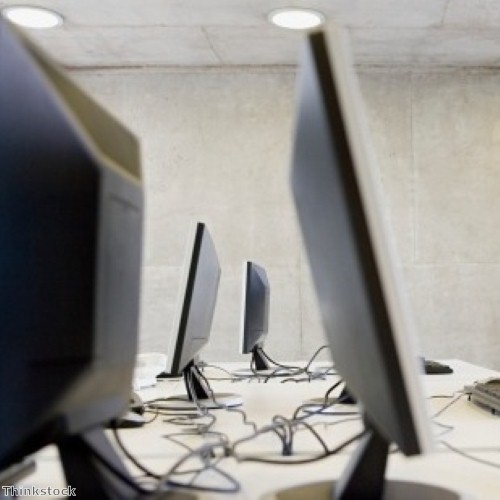 The 'rise of the machines' has long been a common theme in the science fiction genre. We are all familiar with stories that see humans develop technology that is so advanced it overtakes mankind and becomes bent on world domination.
Of course, while they can be entertaining, such tales have always seemed far-fetched products of the human imagination that are unlikely to ever come into reality. However, the rise of the machines may be closer than we think.
I am not suggesting the world is about to be overrun by super-intelligent robots anytime soon, but technology is changing the way we live our lives at a faster pace than ever before and there is no better example of this than in the business world.
Automation technology is already becoming commonplace. Visit the supermarket or a library and there is a very good chance you will see people using self-service machines, when they would once have been served by another human being.
Further examples, are airlines - where the check-in process can nearly always be completed automatically online - and even the legal profession, where there is a growing trend that sees firms operate smaller networks by offering advice over the internet rather than face to face.
Automation is a relatively recent innovation in each of these industries, but in each case we see technology fulfilling a function that previously required an employee, which is a significant change to the workforce management solutions of the companies concerned.
While automation is clearly making a big impact in the service sector, could it be set to change the business world as a whole? There is already a school of thought that believes the development of automation technology may eventually lead to middle managers becoming redundant.
As technology becomes more advanced it is seen as increasingly capable of performing tasks like monitoring performance and providing feedback, which had previously been the mainstay of managers. Consequently, it has been claimed the middle manager role will need to change or disappear completely.
In many ways this would be good news for businesses, who will be able to become leaner by reducing workforce size and use the funds previously spent on middle managers elsewhere.
Automation could also bring about a change in the way people work. With no need for interaction with managers, employees could increasingly work from home, meaning the office too could become redundant and businesses once again are able to become leaner and reduce expenditure.
It is easy to see how companies can benefit from the rise of automation, but there are wider social issues to consider. As the technology continues to develop, what is to say it will not become capable of replacing more employees at different levels of an organisation?
Again, this may seem beneficial for companies themselves, but can modern society - in which unemployment is already a serious problem - cope with this change? Such a scenario is likely still a long way off, but it is something that is worth thinking about.
There can be no doubting automation is a growing force in the business world and it is a subject that needs to be considered by everyone. Organisations will ponder how it can be used to their advantage, while employees should think about how they can develop their skills to ensure their own position does not come under threat.