Infographic: 11 keys to success for implementing the SIGMA MSP solution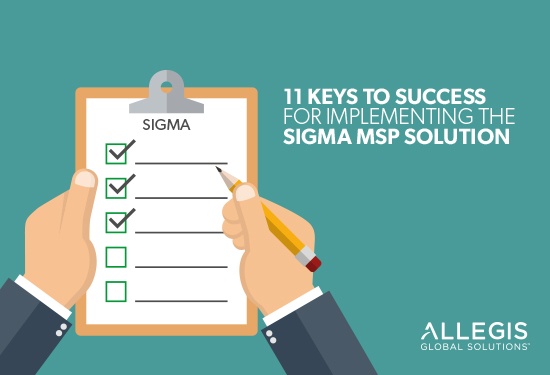 The implementation of an MSP solution such as SIGMA is an important stage, and before we can tackle this, we look to get clarity around certain aspects of your business that helps us shape the offering and get the process moving in a tight delivery window.
One of the drivers of SIGMA is the speed of implementation. In order to accomplish this task, check out our new checklist of items clients should work to identify prior to kicking off the project!