HR analytics for talent acquisition: Are you ready?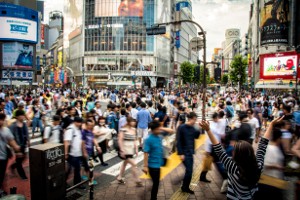 With the ever changing landscape of talent acquisition, it's no surprise that talent analytics has grown in demand. According to research from CEB, HR leaders rank making more effective use of data as their top priority for 2016, and found that only 5% of HR professionals currently consider their business to be effective at tracking and using talent analytics.

So, what exactly is causing this problem and how can businesses unlock the potential of talent analytics?

Underestimated effort

The primary pain point we have encountered is a lack of rigor around the data that is being captured in Applicant Tracking Systems (ATS) - effective talent analytics is impossible if the right data is not being collected in the first place.

For example, time-to-fill cannot be tracked if the requisition approval date is not captured and reportable. To delve further into cycle time metrics, to really understand how your business navigates through the hiring process, key data points such as interview, offer extended, and offer acceptance dates are critical for proper talent analytics. Often, the only data being collected by HR surrounds attrition - start date, end date and reason for leaving, etc. - which yields little insight into the increasingly complex talent acquisition process.

Data analytics is not HR's area of expertise and it is perfectly understandable that the profession tends to underestimate just how much data is needed for effective talent analytics. It is also easy to underestimate the amount of technology work that is often required for ATS's to be properly configured to ensure that data is accessible in an actionable way that supports effective recruitment.

What to measure

What sort of data should HR be collecting? All of the relevant source data, and steps and statuses that candidates go through in the recruitment process, with dates and times, need to be captured and reportable. That said, ensuring this data is captured is not the only effort required. Implementing locked workflows to ensure that these steps and statuses are not skipped is also important to maximize the potential of talent analytics.

For example, going back to time-to-fill, this metric could be inflated solely because one hiring manager is taking two weeks before deciding whether to hire candidates or not. Without capturing data on each step in the process, this easily-improved inefficiency would go unnoticed. With the right infrastructure in place, the impact of HR analytics can be huge, providing insight that can improve the experience of both candidates and the recruitment function itself.

Data collection should continue once staff are employed, with information such as tenure in each role they hold, salary grade for each role, performance ratings, and number of promotions, also captured. Only by collecting all of this data can pain points and opportunities be accurately identified and actioned on.

Talent analytics is all about looking back in order to look forward. If all of the necessary data is collected, you gain insight into what you are doing well, where your opportunities are, and how you can improve the entire talent acquisition process. Getting to that stage takes time and effort, but the end results are more than worthwhile.

Learn more about how AGS can support your HR function.