How to achieve operational excellence through client relations
May 04, 2017

By Glenn Jackson
Talent Acquisition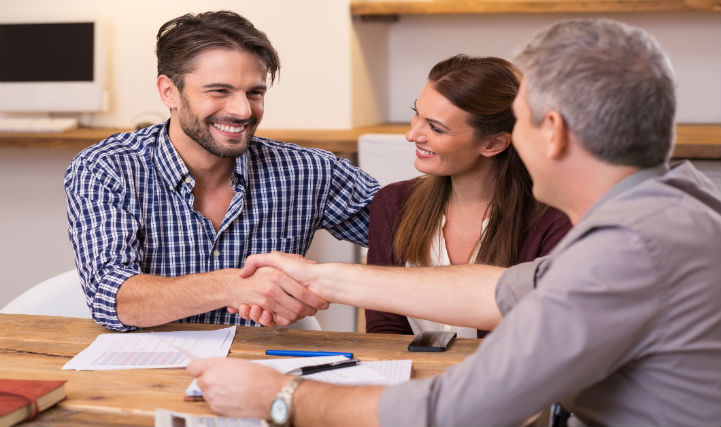 In any business partnership, the relationship that exists between provider and client is a vitally important one. Success can be measured in any number of ways through key performance indicators (KPIs) and various other metrics, but one of the vital parts of ongoing success is making sure the client is satisfied with their service.
It's all well and good knowing what we want to achieve with a Recruitment Process Outsourcing (RPO) implementation, for example, but if we haven't taken the time to find out what the client wants from the service, then we might not be ticking all the boxes in terms of their happiness.
Adding value to the relationship
According to the Harvard Business Review, building strong client or customer relationships is the single most important aspect of business. In fact, researchers discovered that long-lasting relationships are even more valuable than strong brands in terms of business success.
It was found that between 2003 and 2013, customer relationships climbed from nine percent to 18 percent in terms of value to enterprise, while brand value fell from 18 percent to 10 percent in the same period. Adding value to the relationships we have with clients is, this shows, more integral to success than ever.
Tactics we can employ to make sure client relationships are going well include convenient and, where possible, real-time feedback. Products that run on multiple platforms and can be automated, for example, allow companies to get useful feedback live from the client and candidate, which means the ability to fill gaps and add value whilst ensuring that each party is receiving a quality, time-driven service.
It goes beyond the service level as well. We might know fully well that a service is delivering what it's supposed to for the client, but do we know they are happy? Finding out if and why they aren't and, of course, rectifying any issues, is vital in adding value.
Going above and beyond in this regard need not be all that difficult either. According to Mercia Group, some of the key things clients look for in their dealings with providers include things as simple as being proactive - finding out what a client wants from a relationship instead of resting on your laurels - and understanding the client and what drives them and their professional dealings.
Understanding and aligning with goals
When sourcing, screening and onboarding a permanent hire for a client, it's too easy for the RPO to get bogged down in simply hitting the targets. Ensuring that time-to-fill is as low as possible, and that a candidate ticks all the boxes in terms of skills and fit is, of course, absolutely important, but in order to make sure we address client relationships, it's always good to dig deeper.
When speaking with hiring managers, it's important that we as the RPO provider are aware of what makes them tick. Every manager, stakeholder and sponsor has their own personal, divisional and company goals in mind, and being aligned with these aims will always make for a more successful partnership. We do this with an expertise and passion for permanent recruitment that helps build trust and ensures fantastic relationships throughout the process.
Asking questions such as 'what is this specific hire for and what will the wider impact be?' to learn about the wider ramifications and the broader picture brings about a more successful relationship than simply trying to fill permanent hiring gaps. Partnering more with clients, understanding their needs and having less of a black and white approach to filling jobs can have a major impact on their overall happiness with the service.
And it's not as easy as simply checking in at the start of the process. As business.com recommends, constantly being aware of ways to adapt to industry changes, making recommendations and updating clients is a vital way of making sure our partnerships are as effective as possible.
When partnering with Allegis Global Solutions on an RPO, we employ tactics that allow us to become an extension of your own HR department, meaning we understand your goals and drivers and create solutions to ensure your future success. This means being able to get a grasp on your wider intentions, ensuring we are doing what's important for you, and not just for us!

To learn more about how RPO can align with your business' goals and ensure permanent hiring success, visit our

RPO page

.