How data science is changing the way we are recruiting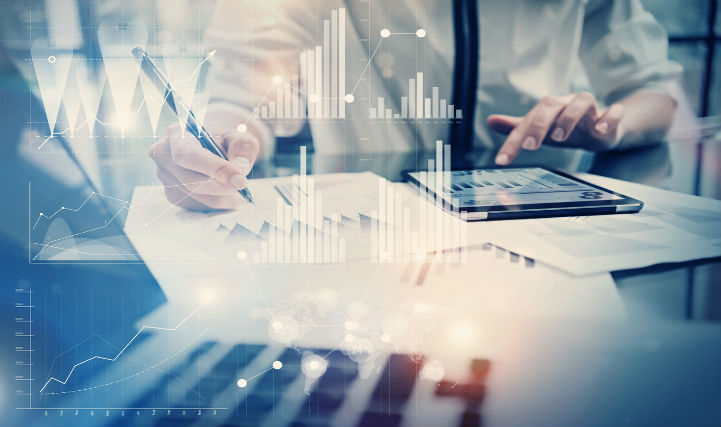 The use of data in the world of recruitment has been a game-changer in recent years and it is an increasing trend that shows little sign of slowing down anytime soon.
More and more, businesses are drawing on the insights gained from access to the vast swathes of information that companies now create to inform their decision-making, and it's a process that has some interesting ramifications for recruitment.
A brave new world for recruiters
The future of industry lies in delivering enhanced efficiency through the harnessing of data, and in the field of recruitment there is much to be gained. There has been a shift in attitudes in recent years, with the rise of new technologies and data analysis techniques helping to streamline the process of finding, screening and hiring the best talent.
A rise in the acceptance of 'big data' as a driver for hiring programs means all aspects of the recruitment function can now be easily assessed, from time to productivity of new hires to the financial implications for businesses of making the right, and wrong, choices in both full time and contingent talent.
This has led to a more pragmatic approach to recruitment, with data modeling and predictive analytics helping to better guarantee both short and long-term success for organizations that have embraced this approach when hiring.
However, with the rapid rise in the importance of collating and understanding the large amount of data that is now out there, a shortage of trained professionals is being witnessed in the data scientist field and this could pose some headaches for recruiters.
Data scientists in high demand
According to CareerCast's latest report on the most in-demand jobs for 2017, finding and hiring contingent and employed data scientists is set to be one of the top priorities for businesses keen to enhance their recruitment function in the years ahead. Indeed, Glassdoor's 50 Best Jobs in America report for 2017 also ranked the role of data scientist at number one - beating the likes of HR managers and marketing managers in the process.
Now, recruiters are increasingly being tasked with demonstrating their value to clients hoping to ensure their best return on investment when hiring. Big data is therefore one way to achieve this and the demand for specialists in this area is rising as a result.
The challenge is now in ensuring training programs are being ramped up to meet this growing demand for the industry's top sought-after talent, with a focus on ensuring this essential new tool in the recruiter's arsenal is being leveraged to the fullest.
Data really is changing the way that businesses and recruiters function in the 21st century. To find out more about what this could mean for your recruitment function, get in touch with our expert team of professionals today and find out more.