How best to manage your short-term hiring projects
June 29, 2017

By Craig McGrory
Contingent Workforce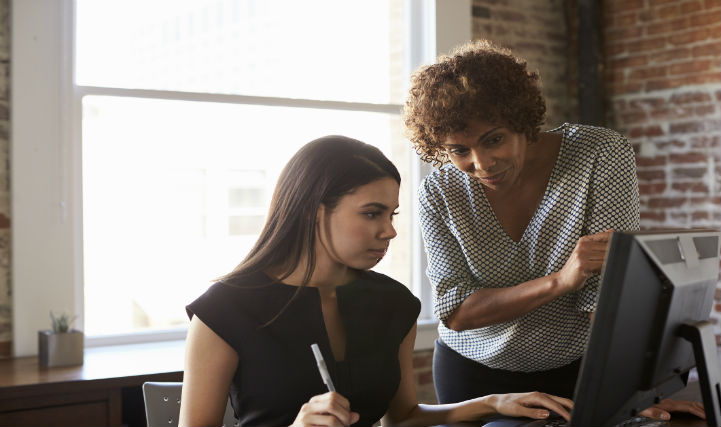 HR professionals face a considerable number of drains on their resources, with time needing to be spent on everything from managing the needs of existing staff, through to helping in the onboarding of new employees and dealing with those busy periods when hiring spikes strike.>




It means there is often limited time available for the essential role of talent acquisition, but arguably this is one of the most integral aspects of delivering lasting benefits for your organization.




Ensuring you are able to acquire the best, brightest and most suitable employees is essential for long-term prosperity and success. This, however, can be made more difficult during times of high workload. It could be brought about through developments like winning new clients, new technology implementations, relocation of a major office or general expansion of your business. Here we discuss three available options and their benefits to managing these spikes in recruitment:




Managing short-term hiring needs through in-house recruitment




Short-term hiring spikes can be dealt with in-house, and the primary advantage of this is to avoid the fees that other recruitment options will almost certainly entail.




That said, there can be drawbacks to doing everything on your own, including the stresses of taking on more work for HR teams when hiring needs are greater, as well as the need to advertize for roles, screen resumes and carry out all aspects of the hiring function without additional support.




Issues that can arise from this approach therefore include longer time to fill, less time spent adequately screening the best candidates, decreased service to the hiring managers and a less positive candidate experience overall.




Managing short-term hiring needs through staffing agencies




Staffing agencies are another option and they can provide access to a wider network of contacts and potential candidates than many in-house recruiters, but this does come with the drawback of added costs for your business.




Agencies will also likely have a greater knowledge of the hiring landscape within your industry. It means they can help your business to be more realistic when setting timeframes for hire and also in making your positions attractive to prospective staff.




Meanwhile, staff augmentation via contract recruiters can be an expensive practice too, as not only do businesses pay for the supplemental recruiter, these recruiters also often use agencies. This practice of "doubling up" can significantly impact overall coast.




Managing short-term hiring needs through recruitment process outsourcing (RPO)




Finally, the advantages of working alongside an RPO provider like Allegis Global Solutions (AGS) lie in the fact that we can take over your entire recruitment function. The use of market intelligence by our domain experts helps us to identify the best candidates, while comprehensive reporting and analytics help drive the process and improve results.




At the same time, RPO's economies of scale mean our clients are able to benefit from improved cost reduction. Our clients can also gain an advantage through increased speed of hire and lower fees compared to other third-party recruitment models.




Meanwhile, the structure of an RPO – utilizing delivery centers that support onsite recruiters - allows companies to leverage the ability to scale during times of changing need. Our service can expand (or contract) to quickly meet your requirements.




Could RPO be the best option for your business?




Working with the breadth of clients that we have over the years, we've come across multiple occasions where our expertise and experience have significantly helped to reduce the stresses and costs related to addressing hiring spikes, leading to the creation of many lasting and highly beneficial business relationships.




One such example is an AGS automotive client in China, which faced an increased need to hire specialized engineers. Given the client's already high volume of requisitions and a fully stretched internal recruiting team, they faced a decision on how to hire for the additional roles, having used the agency and contract recruiter model in the past.




They engaged a dedicated team from AGS to fill 50+ positions in five months. The key to hiring success was attributed to:

>

A swift but thorough handover of requisitions
Targeted market analysis to identify talent
Proactive sourcing of passive candidates
Metrics to measure results - shifting the approach as necessary
Providing exceptional service to hiring managers and candidates
Due to exceeding the hiring target, the client extended the engagement with AGS for twice as many roles.
By working with AGS, you can remove the hassle of meeting the increased demand of spikes in hiring, while at the same time ensuring you remain on the pulse with the latest developments in recruitment in your field.
Contact our expert team of recruitment professionals today and find out more.