Great leaders know strategy and execution go hand in hand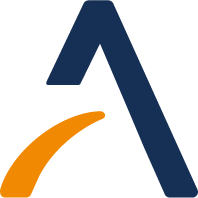 By Jessi Guenther
on July 20, 2014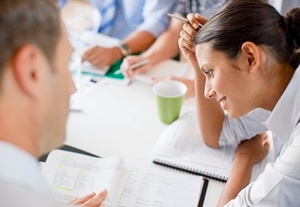 Earning a seat at the strategic table is the ultimate ambition of any senior leader. Whether it is HR, procurement, marketing or IT, every branch of an organisation is jostling to have its voice heard and avoid being consigned to the tactical weeds.
Achieving this can be a challenge at the best of times and was particularly difficult during the financial crisis when cost-cutting and austerity dominated the boardroom agenda. However, the worst is now behind us and the road to recovery presents the ideal opportunity for aspiring leaders to get that seat at the strategic table.
But how can this be achieved? Naturally, the first step is to have a great strategy - you can't have a strategic influence without one - but this alone is not enough. Great leaders understand that strategy and execution go hand in hand and this ensures their voice is heard in the boardroom.
Discussions about strategy and execution often seem to treat them as two separate entities, with conflicting opinions about which is more important. Such arguments miss the point entirely. When approached properly, strategy and execution are two parts of one single process and should be treated as such.
This division of strategy and execution is partly caused by the fact responsibility for the two is often split. For instance, many strategists come up with an excellent idea only to then palm it off to an executor who will be tasked with turning it into reality and often blamed if things go wrong.
A great leader understands that strategy and execution are irreversibly entwined and will take an active role in both. Furthermore, they will always have one eye on execution when developing a strategy, considering how likely it is that an idea can be turned into reality rather than brushing it aside as someone else's responsibility. The best leaders will see themselves as directly responsible for execution even if this is not strictly true and offer their input wherever possible.
There are other attributes that make for a strategic leader too. Motivational and inspirational skills are crucial, as a strategy will be executed far more effectively if people are engaged and fully onboard with it. Being self aware and having the ability to assess your own strengths and weaknesses, as well as their impact on others, is also vital and a good example of this can be found in HR.
Now more than ever, an organisation's people are key to its success and that means HR has the potential to play a significant role at strategic level. However, if their strategies are to be achieved, leaders must be self-aware enough to understand that at boardroom level the business language of revenue, bottom line and profit speaks far louder than HR metrics. Failing to grasp this means HR will always struggle to find its strategic voice.
The economic recovery occurring across much of EMEA presents the ideal opportunity for aspiring leaders to take their seat at the strategic table, but to do so they must take an approach that treats both strategy and execution with equal credence. After all, without execution strategy is nothing more than ideas on paper.