Generations at Work: Why Candidate Experience Is The Killer App.
July 10, 2018

By Matt Charney
Talent Acquisition
For as long as there's been work, there's been a multigenerational workforce; well before Gen X, Y and Z emerged in our collective consciousness, the stratification and segmentation of labor has long fallen squarely along generational lines.
From the apprenticeship system to indentured servitude, from the family business to the trust fund, work is predicated on multiple generations working together; our professional legacy depends on our ability to transmit and train those who come after us.
Sure, there might be some material differences between, say, Boomers and those darned Millennials, or Gen X and Gen Y, but the combination of age and experience have a funny way of diminishing differences along any demographic divide.
For all the press Gen Y has gotten over the years, the fact of the matter is, not only does this group now represent the majority of the worldwide workforce, many are (for all intents and purposes, all grown up. Millennials, turns out, are a lot like the rest of us after they get married, get mortgages or get into management, avocado toast aside.
To the Letter: Are Gen Z the New Millennials?
About the only thing that hasn't matured, really, is the cottage industry of prognostication and punditry surrounding the impact of the multigenerational workforce. '
The conversation largely remains the same, seemingly, as ever, as do the sweeping generalizations and fear mongering; the only change we've made, seemingly, is we've moved on a letter, from Gen Y to Gen Z.
It would be a mistake, however, to dismiss this next generation of workers as "the new millennials," considering that there are some significant differences between these two distinct generations.
New research from the Allegis Group shows that Generation Z, or those workers born after 1986, suggests that these "digital natives," even more so than their Gen Y counterparts, has the expectation for instant information and gratification.
Unlike Millennials, after all, Gen Z has never known life without social media, smart phones or streaming media, which has a significant effect on their expectations surrounding their work life, too.
Employers are taking notice, too. 49% of HR decision makers report worrying about their ability to recruit or retain the emerging workforce, according to Allegis Group data; fully 62% are worried that these generational workforce challenges will aversely impact their business and bottom line.
The good news is, there's no better time than right now to start making sure your workforce is ready for the worker of the future.
Because recruiting and retaining the top talent of tomorrow starts today - and understanding how to recruit and retain the next generation of workers starts with understanding a little bit more about the digital lives of these digital natives.
Consider:
The average Gen Z worker uses 5 screens to consume information at any one time
74% of Gen Z workers would turn down a job offer if they felt the process was too long
75% of Gen Z workers prefer to communicate through text over speech
62% of Gen Z workers would rather leave their wallet at home than their phones
20% of Gen Z workers would prefer a hiring process with zero human interaction

As these statistics suggest, the key to attracting these digital natives is simple: employers have to make digital as native to their hiring process as possible when recruiting and retaining Gen Z talent. If you're like many companies, though, and your talent technology is a bit behind the curve, don't worry - Gen Z currently only comprises around 5% of the labor force, a drop in the bucket compared to Millennials (35%), Gen X (33%) or even Boomers (25%).
Of course, that percentage already represents the fastest growing segment within the workforce, a trend that will only continue to accelerate for the foreseeable future, particularly as more Boomers and some Gen X employees exit the workforce in the months and years to come.
That said, it's imperative to remember that while the relative importance of Gen Z will only continue to grow, hiring at most organizations remains just in time, all the time - which means that for the time being, a balanced workforce means taking a balanced approach to developing a hiring strategy that can anticipate and adapt to your hiring needs of tomorrow while efficiently and effectively filling the reqs you've got open right now.
Sure, there are a ton of new trends and tools emerging, but those should inform and augment, rather than replace, your overall recruiting strategy and approach to total talent acquisition.
Change is hard, but it's far easier when you focus on getting the fundamentals down, first.
TL;DR: A Balanced Workforce Means A Balanced Approach.
Don't go blowing your entire budget on branded Snapchat filters or VR based simulations just yet; with Gen Z currently only accounting for an average of one out of 20 hires recruiters currently make, it's important to remember that time to fill and cost per hire are still the most meaningful metrics for recruiting success. Delivering on expectations means playing to the middle, rather than the margins.
The best and easiest place to start improving recruiting efficacy across generations, according to Allegis Group research, is fairly obvious. A better candidate experience means better candidates, no matter what generation those candidates happen to be from.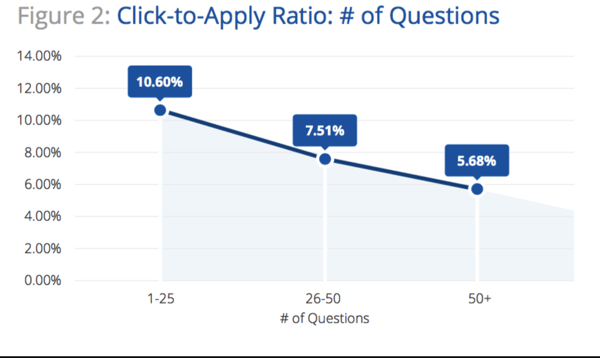 Consider that 81% of first time job seekers reported their principal recruiting related frustration as "never hearing back" from employers; similarly, 72% reported "confusion with applicant tracking systems or online applications," and fully 75% of these first time candidates complained about the negative impact of "vague job descriptions" on their job search success.
Fully 60% of Gen Z job seekers (that's 3 in 5) reported abandoning an application because it was too long or too complex - which again, is relatively consistent with the abandon rates reported by all job seekers, proving that you don't have to be a digital native to expect at least a decent digital experience when applying for jobs.
The bottom line is simple. We're all consumers of work, and increasingly, when looking for a job, like looking for anything else online, we expect (or demand) a consumer grade digital experience. Nowhere is that more true than when it comes to influencing what might be the ultimate purchasing decision for any generation of worker: a new job opportunity.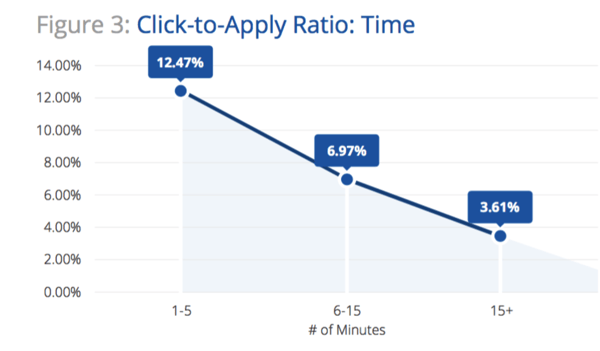 In short, the less steps and less time your hiring process takes, the better your recruiting results are going to be, period. If time is money, then the opportunity presented by simplifying and streamlining your application process is one opportunity cost no employer out there can afford to pass up.
Delivering a great candidate experience resonates across generations, and, unlike talking about those darned Millennials, delivering a world class candidate experience is one recruiting related best practice that never gets old, no matter how old your candidates happen to be.
For the latest tips, tricks and tips on generations at work , check out Employers: It's Time to Grow Up: Tips for Engaging the Millennial and Gen Z Workforce, new from the Allegis Group.