3 Fresh Ideas for Recruiting Diverse College Grads
May 17, 2018

By Matt Charney
Inclusion and Diversity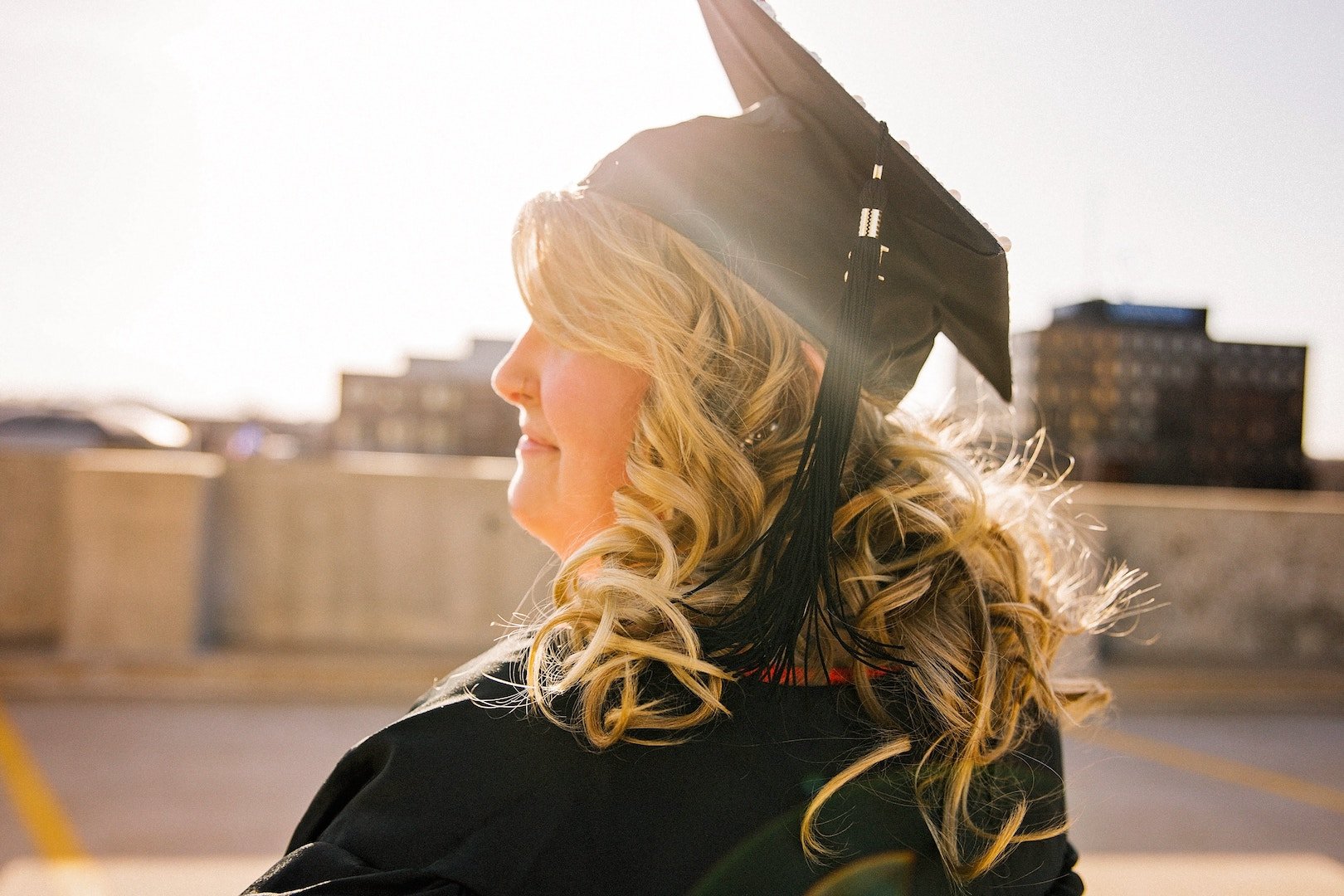 If you're a recruiter, you probably already know that in today's cutthroat market for top talent, the competition for diverse candidates is no longer primarily limited to experienced roles and exempt hires.
The emerging workforce is undergoing a similar squeeze when it comes to diversity recruiting, requiring employers across markets and industries to reevaluate – and reimagine – the long entrenched, traditional tactics for university relations and campus hiring.
With the demand for diverse, entry-level candidates far outpacing available supply, companies, in turn, are rethinking exactly what, exactly, "qualified" means when finding, engaging and converting the next generation of workers. Many companies are taking much more proactive (and pragmatic) approaches to entry-level hiring would have been unthinkable only a few years ago.
Even blue chip brands like white glove consultancy Ernst and Young, which formerly concentrated its campus recruiting efforts primarily on the usual suspect of top tier colleges, have taken a more inclusive and practical approach, not only broadening their efforts to include a much longer list of target schools, but in some cases, completely waiving the degree requirement entirely for promising entry level hires. Of course, some of the world's most in demand employers, like Facebook, Google or Amazon, have long embraced hiring for experience over education – particularly for technical roles – and it's pretty hard to argue with the recruiting ROI – and bottom line results - of these early adopters.
Lacking diversity and inclusion throughout your business? @MattCharney wants to help you boost your #Recruitment process by learning from campus recruiters with these tips!

Tweet This!
So, what do these trends in campus recruiting mean when it comes to building a pipeline of diverse candidates? For employers and talent pros alike, it's great news; not only does experiential hiring significantly expand the available pool of diverse entry level talent, but it also augments and enhances established UR efforts like internships and campus recruiting – which aren't going anywhere (at least not anytime soon).
That said, it's imperative to remember that campus and entry level hiring are inextricably intertwined with D&I; as the front end of the organizational talent funnel, today's campus hires are tomorrow's organizational managers and leaders. And while the business case for building a diverse workforce is pretty much sacrosanct by now, there's a ton of research suggesting that these initiatives have a disproportionate impact on employers' ability to attract and retain its next generation of workers.
For the much maligned "Millennials," who now make up a majority of the worldwide workforce, D&I is much more than simply a compliance or human capital issue; it's an ethos that contributes to both improved engagement and better business results. A study by Deloitte found that fully 83% of Gen Y workers report being more engaged at work when their organizations foster a culture of inclusivity. Similarly, McKinsey recently found that employers who were "ethnically diverse" were 35% more likely to outperform other companies in their industry in recruiting and retaining Gen Y workers.
Given the increasingly imperative role that D&I continues to occupy in the talent attraction process, it's a good opportunity for employers and recruiters to rethink, and reevaluate, their overall diversity recruiting initiatives, particularly when it comes to campus and entry level hiring.
Here are 3 key steps every employer can take when it comes to incorporating D&I into campus recruiting and hiring:
If you build it, they will come.
OK, obviously it's not actually that easy, but showcasing your company's current D&I initiatives, commitment to fostering a diverse work environment and culture of inclusivity are one of the most effective ways to position your company as an employer of choice for the emerging workforce.
This means that D&I should underscore every element of your employer branding and recruitment marketing strategy, with consistent positioning and messaging across all assets of career related collateral. One of the primary goals of building an employer brand should be to imbue prospective hires with a sense of affinity for an employer's mission, vision and values. For diverse candidates, being able to identify with a prospective employer is incumbent on being able to identify with workers with similar backgrounds and shared experiences.
A strong diversity #recruitment strategy is key in #TalentAcquisition. Learn more by reading about the three things @MattCharney believes will bolster your company culture!

Tweet This!
If your career site and collateral only features a bunch of middle aged white dudes, then you're probably not going to be very successful at recruiting anyone but, you guessed it, middle aged white dudes – which is kind of antithetical to the entire point of creating a diversity strategy to begin with.
From recruitment marketing materials to benefits descriptions, prospective applicants and passive candidates alike should have no question that your company's culture is one where they'll feel welcomed, valued and appreciated. This should start at the top; if you haven't done so, consider lobbying your senior leaders or executive team to create an official statement – whether a written policy, a personal letter or even a short video – that showcases their commitment to building an inclusive workplace for every employee.
Executive buy-in is essential, but it doesn't stop at the top. If you're taking your diversity hiring initiatives from the back office to the frontlines, it's important to make sure your messaging and positioning is an authentic and accurate portrayal of how diversity works within your existing workforce.
The best way to do this is to make sure your strongest internal advocates – and most prominent brand ambassadors – are representative of the same diverse populations and protected classes who you're trying to hire – on campus or otherwise. Because informal biases aren't always a bad thing.
Fish where the fish are.
It's pretty easy to claim you're committed to diversity or have a United Colors of Benetton approach to building an employer brand, but few employers have a concerted strategy for proactively targeting diverse populations as part of their campus recruiting programs. Like sourcing for any other pool of hard-to-find candidates, however, the best strategy for building a diverse pipeline on campus is simple: you have to fish where the fish are, so to speak.
Most employers have a strategy for targeting specific schools and programs, but these are often based off of academic reputation rather than demographic representation; sure, there are diverse candidates at the Harvards and Stanfords of the world, but including schools like Historically Black Colleges and Universities (HBCUs) or Hispanic Serving Institutions (HSIs) in your campus recruiting efforts is an easy way to make a significant impact on the efficacy of these efforts.
Building an employer brand and reputation as an employer of choice at these institutions will continue to pay dividends when it comes to building and maintaining a diverse workforce today – and tomorrow. If you're not already actively targeting these schools in your campus recruiting initiatives, then you need to start now, or risk falling behind the competition for top diverse talent.
Invest in Learning.
One easy diversity recruiting strategy that's perhaps too often overlooked is offering financial inducements, like scholarships, tuition reimbursement or on-the-job training, that can not only help attract underrepresented workers to open jobs, but make them more effective and efficient at those jobs, too.
From apprenticeship programs to tax incentives, continuing education or professional training programs can cost a fractional amount compared to other campus or D&I initiatives, but have a much greater ROI when it comes to both recruiting and retention.
Studies show that employees who have access to formal or informal learning opportunities or training programs at work stay longer, are more satisfied with their jobs, and more likely to recommend their employer to a friend.
Which is why diversity hiring is one business case that no employer out there can argue with – and that's the bottom line.