Forget about the future, Artificial Intelligence is your present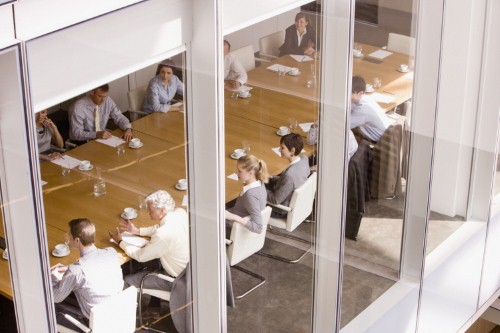 Of all the conversations humanity should be having at present, the rise of Artificial Intelligence (AI) is one of the most important.
While this may sound like something from the world of science fiction, the growth of AI is actually happening all around us and many people have simply failed to notice. Every time you use a self-service machine at the supermarket or speak to an automated phone service, you are interacting with technology that has taken the place of a human worker.
Machine learning, the first true step to AI being realized, is currently being embedded in software across all walks of life. The ability for computers to learn and adapt to our behaviors delivers targeted content to people every day, determines traffic flow within cities, helps prevent fraud and mitigate risks for financial institutes. It also helps decide whether or not you get a job with many large organizations.
This is only the beginning. According to a study by the Oxford Martin School, certain roles, such as loan officers, receptionists, paralegals and retail sales, are more than 90% likely to be assumed by machines in the future.
Such change will naturally have a huge impact on the world of work, with businesses potentially replacing large swathes of their workforce with machines.
However, the role of the human employee will not be diminished by this transformation. Indeed, it may actually be enhanced. Studies have shown that many people still prefer to interact with a human being over a machine and this suggests that as we move into a more automated world, human interaction will become a premium, sought out by consumers and candidates alike.
In this environment, understanding how to remain in touch with, and get the best from, your human workforce will be vital for success. However, you don't need to look to the future to learn the best way to engage your staff, candidates and consumers.
Engaging passion
At an Allegis Global Solutions event, we asked a group of HR professionals to fill us in on the methods they have in place for engaging staff and what they expect to be important in years to come.
Intellectual and emotional stimulation were highlighted as the key factors for employee engagement. Effective mentoring was revealed to be one of the best ways to drive simulation, as this allows organisations to truly understand their staff's needs and uncover their passions, and if passion can then be aligned with work, the results can be dramatic. However, research from the Deloitte Center for the Edge has revealed less than 25% of workers currently feel passionate about their roles, which suggests businesses have huge room for improvement.
Two other key engagement facilitators highlighted by our group were the movement of knowledge and the use of more social communication platforms. The latter can create communities of like-minded individuals through open sharing and, just like the coffee houses of 17th century London, allows for ideas to be exchanged and new knowledge to be created.
Communities like this tend to exist away from the world of work, but this does not have to be the case. Making the effort to unlock the knowledge within your own walls and share it with your people will help to uncover the passion of many an employee.
Of course, to enable participants to build upon shared knowledge, people need to be able to identify which internal communities they want to join. The use of social platforms, both internally and externally, is an ideal way to let your staff discover each other.
To be effective, social media use should be encouraged across the business, and requires an authentic and human approach. Social knowledge communities have many benefits of which innovation and new products are only the tip of the iceberg.
Informal networks can be used to pair mentors and mentees, who spend time together, creating a nurturing environment for the leaders of the next generation. Additionally, people will be inspired to be actively involved in their chosen communities - seeking learning and development opportunities to enable them to shine among their new peers.
The rise of AI will undoubtedly have a huge impact on the world of work in years to come, but one thing that won't change is that organizations with a passionate and engaged workforce will outperform their rivals. What's more, there is no need to wait until the future to make improvements in this area, as there is plenty you can do in the here and now.
You can learn more about how the rise of AI will impact the workforce by reading our whitepaper.