For Next-Gen Candidate Attraction, Head Back to the Future – Today!
October 29, 2020

By Kristin Shulman
Talent Acquisition
Are you ready? It's time to head back to the future. Here we are. Days before Halloween, a first in quarantine for many. Yet, I can't seem to shake that ever-growing need to revisit one of my all-time favourite fan-girl flicks … "Back to the Future"! What's not to love?

Plus, the futuristic insight and wisdom that Doc and Marty share align clearly to many questions we in the recruiting industry ask ourselves more frequently. For example, we've seen a growing need to understand how to engage and retain Next-Generation talent in the future. So, what if I told you, I think some organisations are missing the trick, and that the future is now? I have some treats for you about how to transform and evolve your Next-Gen candidate attraction strategy, but bear with me a second while I explain what landed me at this discussion.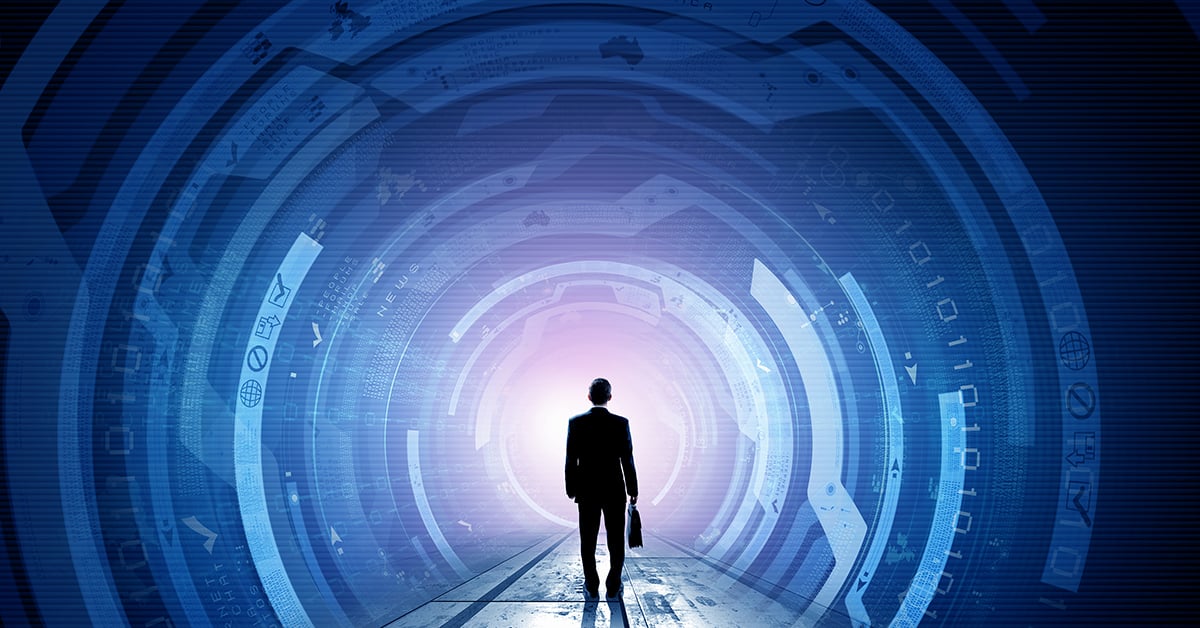 You Can't Engage Talent You Don't Understand
Here we are in 2020, and my pal Marty McFly called it. We're "not thinking fourth-dimensionally" enough. We're spending a lot of time preparing for the workforce of the future, but we need to realise the future is here … today!
With the mounting list of new generations and micro-generations evolving, it can be difficult to discern what Next-Gen actually is. I completely get it. For instance, I recently discovered (curiously and happily) that I am an Xennial – you know, the micro-generation of those born between Gen X and Millennials, typically between 1977 and 1985, and sometimes referred to as the Oregon Trail Generation (you can read more about that here). And that's just ONE category! For the context of this discussion, I'm going to focus on Millennials and Gen Z (Next-Gen) candidate engagement. They're game-changers, creating and shaping the new world of work through a unique perspective.

No group in the workforce will play a more important role in navigating the immense change we're all experiencing than these two generations. Sixty-nine per cent of HR decision-makers struggle to deliver the specific benefits Millennial and Gen Z talent are hungry for. What they want is a unique career experience that will make an impact, and provide them with the autonomy to learn, the benefits to ensure well-being and balance, and the opportunity to grow and progress by building a diverse set of skills in a flexible and agile environment. So, what does this all mean? At this point, you may be thinking, "Whoa, this is heavy." But fear not, we've got a few tips.
Three Ways to Transform and Evolve Your Next-Gen Candidate Attraction Strategies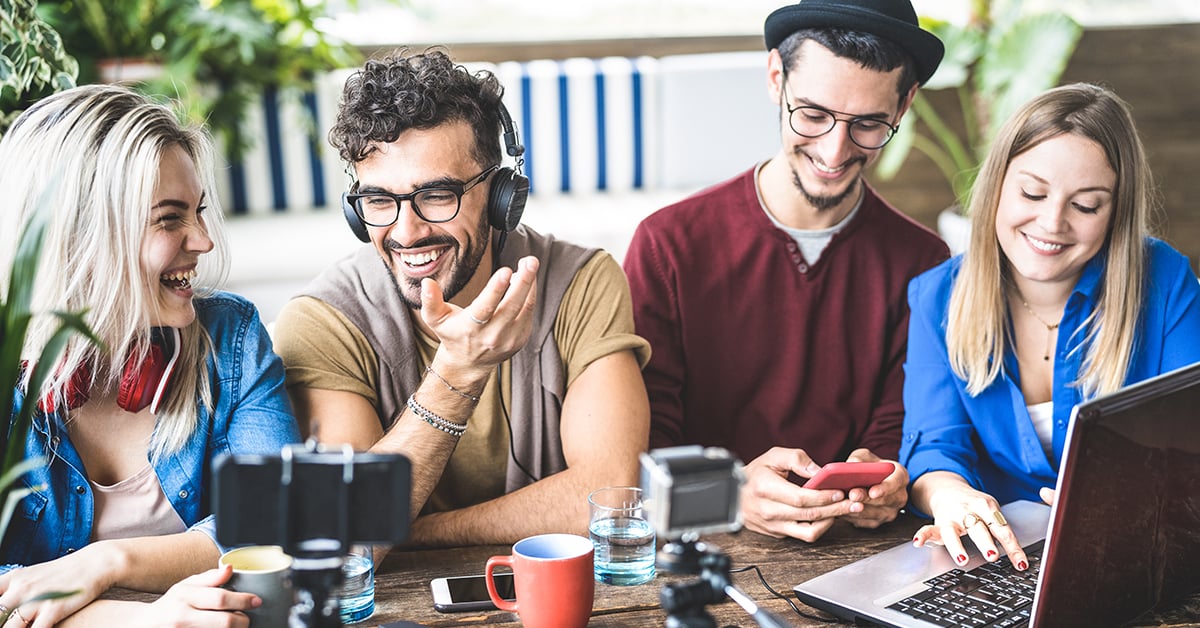 1. Impact: Align Your Digital Experience: Perception is Reality
Remember, we're dealing with savvy digital natives. They crave creative digital experiences that will capture their attention and inspire them to apply to contribute their skills to your organisation. It is important that your external content is aligned with the reality of working at your organisation. Your careers channels need to be easy to navigate, mobile aligned and showcase the benefits of what makes your company the best to grow and learn.

Ask yourself these questions: Does your EVP and employer brand really tell your authentic story?" "How can these candidates contribute to your strategic vision? Are you an inclusive organisation?
What is it about your holistic candidate experience that will truly impact the moment of truth for your Next-Gen candidate to take the leap and apply?
2. Engage: Meet Talent on Their Terms
Sure. It may seem counter-intuitive, but ensuring you're providing a human experience through your engagement journey with Next-Gen talent is crucial. It may seem simple, but you need to really know your audience, especially a hyper-nuanced one at that. I've seen customers struggle with their "campus" solutions, focusing only on university recruiting and internships as a core strategy but missing the opportunity to be creative with their holistic engagement strategies for those who are new-ish to the workforce.

Instead, companies need to flip the traditional way of Next-Gen recruiting on its head and think about the talent of the future (remember, we're here already). While Gen-Zs are truly digital natives, expecting high speed, simplified, mobile-enabled engagement, Millennials (and us Xennials, too) still remember the days with no Instagram or longer than necessary job applications. Digital is important, yes. But so is human interaction and authentic and engaging storytelling. Striking a balance between pragmatic and idealism will be critical when engaging your Next-Gen talent, so ensure you're tailoring your experiences to not only be authentic but attainable.
3. Empower: Develop Their Future to Support Yours
While many Millennial candidates are experiencing the effects of the global pandemic and market changes, Gen Z has also been significantly impacted, specifically in developing, growing and nurturing new skills.

HBR recently published an article highlighting the unique experiences Millennials and Gen Zs are experiencing in 2020. Google recently announced its commitment and investment towards development and learning opportunities for current employees, as well as the future global workforce.

Ensuring you're providing your Next-Gen talent opportunities to not only grow their careers, but also develop and learn, is paramount in attracting and retaining this demographic of individuals. Mentorships, focused training and opportunities to learn will keep your Next-Gen talent engaged and empower them to develop within your organisation. There is a unique opportunity to create long-term employee advocacy through internal employee engagement and investing in developing your talent. Remember "… if you don't play, there's no music. If there's no music, they don't dance." And we want this group, and workers of all ages, to THRIVE!
"There's Something Very Familiar About All of This"
So, where do we go from here? While Hoverboards and DeLorean are not just a thing from the fictional future, and 2020, well, it's certainly provided many firsts, one thing remains the same – providing a positive, impactful and engaging talent experience is critical to support your organisations present and future strategic goals. Next-Gen and Future Next-Gen included!

What we know is these feedback-rich candidates are digital natives. They're checking you out. They're entrepreneurial and are looking to employers to help them flourish and provide them with the digital experience they're expecting – not just as part of the application process but also once they make the choice to join your organisation.
So, remember from the words of my favourite Marty McFly, "Your future is whatever you make it, so make it a good one," today!

Want to learn more about the future of talent attraction? Catch up with our blog, providing unique brand sentiment and experiences for all of your talent here.