5 for Friday: This Week's News You Need to Know (April 6, 2018)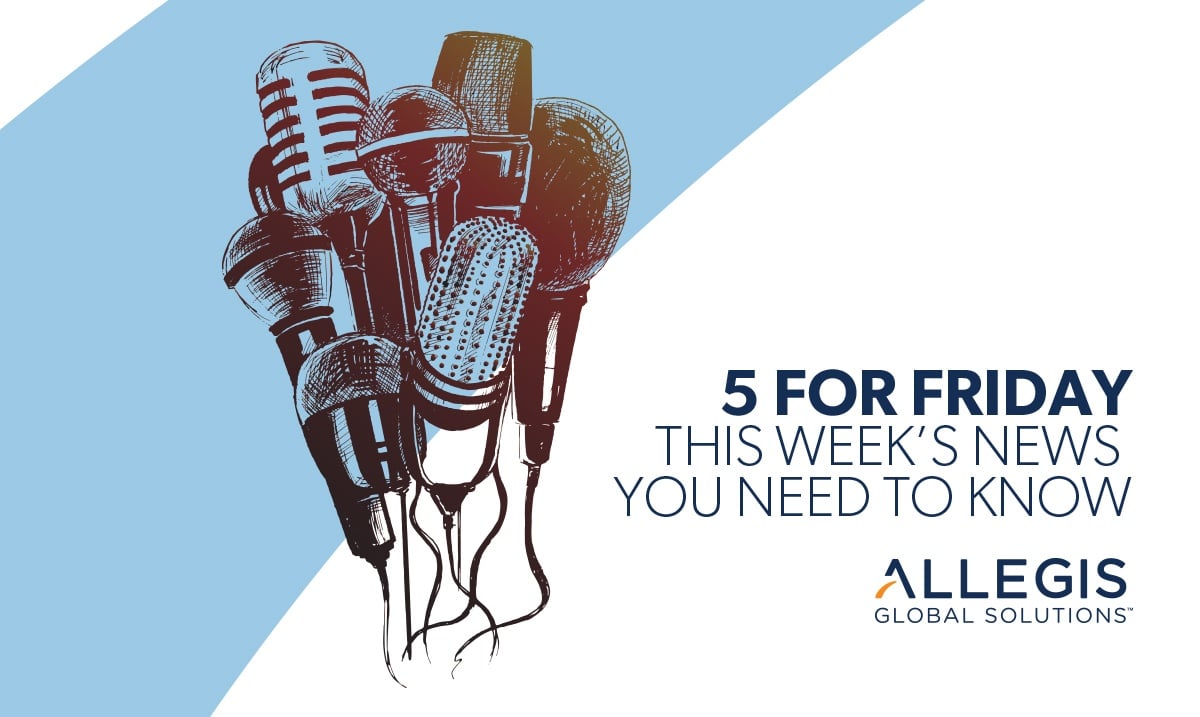 Here's the staffing and recruiting news you may have missed this week.
"Workforce Report: April 2018,"
by
LinkedIn
Good news for the U.S. job market: "In March, hiring across the U.S. was 19.3% higher than in March 2017." Get the full report, above.
"Europe - Euro Area Unemployment Rate Falls to Lowest Level Since 2008," by Staffing Industry Analysts
And for Europe, too: "The euro area (EA19) seasonally-adjusted unemployment rate stood at 8.5% in February 2018, down from 9.5% in February 2017. This is the lowest rate recorded in the euro area since December 2008."
"Why Your Next Job Offer Might Come From Texting," by Stephanie Vozza, Fast Company
Texting is the most prevalent form of communication, so why isn't it used more in recruiting? Check out this article on why - and how - texting can be used as an effective recruiting tool.
"The more candidates know about their organization, the longer they stay on the job," by Valerie Bolden-Barrett, HR Dive
A Glassdoor study just found that transparency during the recruiting process doesn't just help land candidates - it leads to them staying at the organization longer.
"Walmart's Future Workforce: Robots and Freelancers," by Amy Merrick, The Atlantic
End your week with this interesting long-read on the future of Walmart's (the largest employer in the U.S.) workforce.
Catch you next week.