5 for Friday: This Week's News You Need to Know (March 9, 2018)
March 09, 2018

By Gautier Lemyze-Young
Industry Trends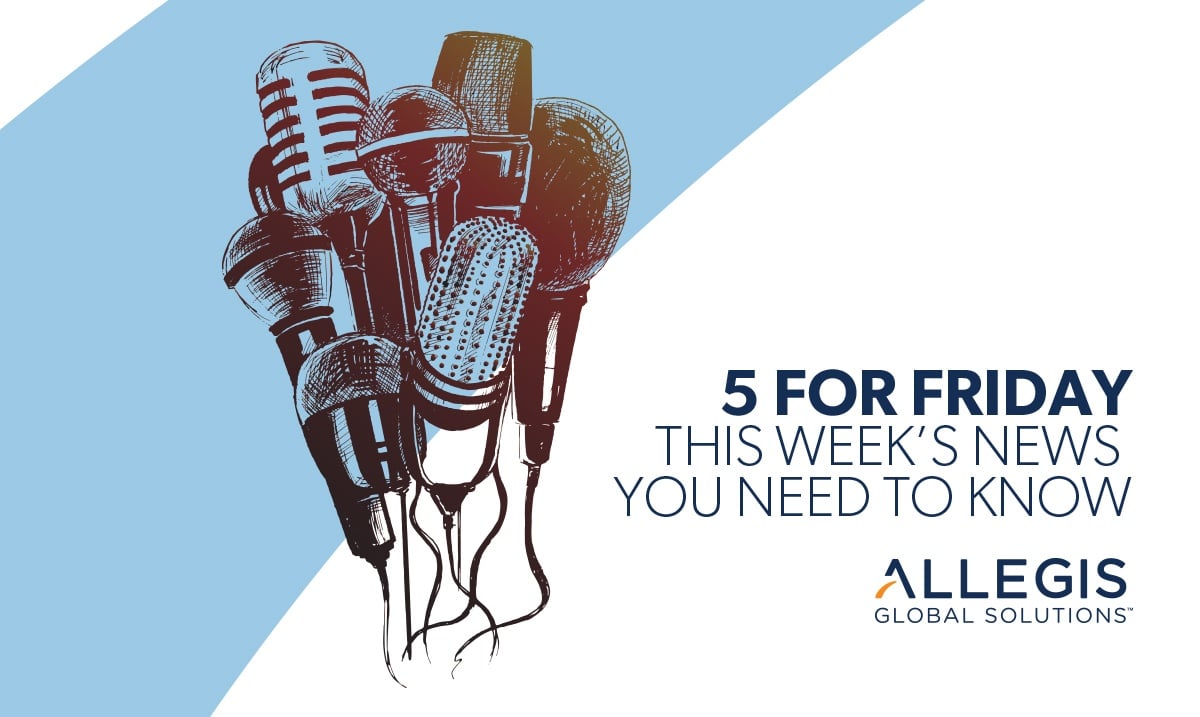 Behind on your staffing, recruiting and HR news this week? Catch up on the headlines you may have missed below.
1. "China Finally Introducing a Globally Comparable Jobless Rate," by Bloomberg
Good news for Sinophiles: Come April, China will finally be releasing a monthly jobless rate comparable to what is used in the U.S. and Europe to gauge unemployment. It's about time, considering China is the world's biggest labor market.
2. "Hiring more women brought bottom-line gains for the food service industry," by Valerie Bolden-Barrett, HR Dive
We talk about the proven benefits of a diverse workforce and leadership team a lot here. This week, we found even more evidence supporting the benefits of diversity: a recent whitepaper by the International Foodservice Distributors Association (IFDA) concludes that "hiring more women in the food services industry raises profitability and competitiveness"; additionally, "companies with the highest number of women in leadership positions have higher returns on equity than companies with fewer women."
(Psst: If your firm needs a hand in finding talented women to hire, we can help).
Meanwhile, in Europe, women earned 16 percent less than men in 2017. In China, it's even worse, with women earning 22 percent less than men. There's still plenty of work to do.

3. "Are you making one of these recruiting mistakes that show bias?" by Gwen Moran, Fast Company
Since we're on the subject (and assuming you have some reqs to fill), don't make these common recruiting mistakes – which can often be unconscious – in your search for candidates.
4. "South Korea – Government reduces maximum work week from 68 hours to 52," by Staffing Industry Analysts
South Korean workers might be getting a bit of break this July: the country's "parliament passed a bill last week to reduce the maximum weekly work hours to 52 from 68 in an effort to improve quality of life and boost employment."
Unfortunately for employers, the legislation could cost an additional USD 11.1 billion/year to maintain previous levels of production.
5. In Austin for SXSW 2018? So are we.
Our in-house recruitment expert and industry thought leader, Matt Charney, will be sharing his expert tips on how to find the right job at SXSW, March 10. Don't miss it.
Catch you next week.