5 for Friday: This Week's News You Need to Know (March 23, 2018)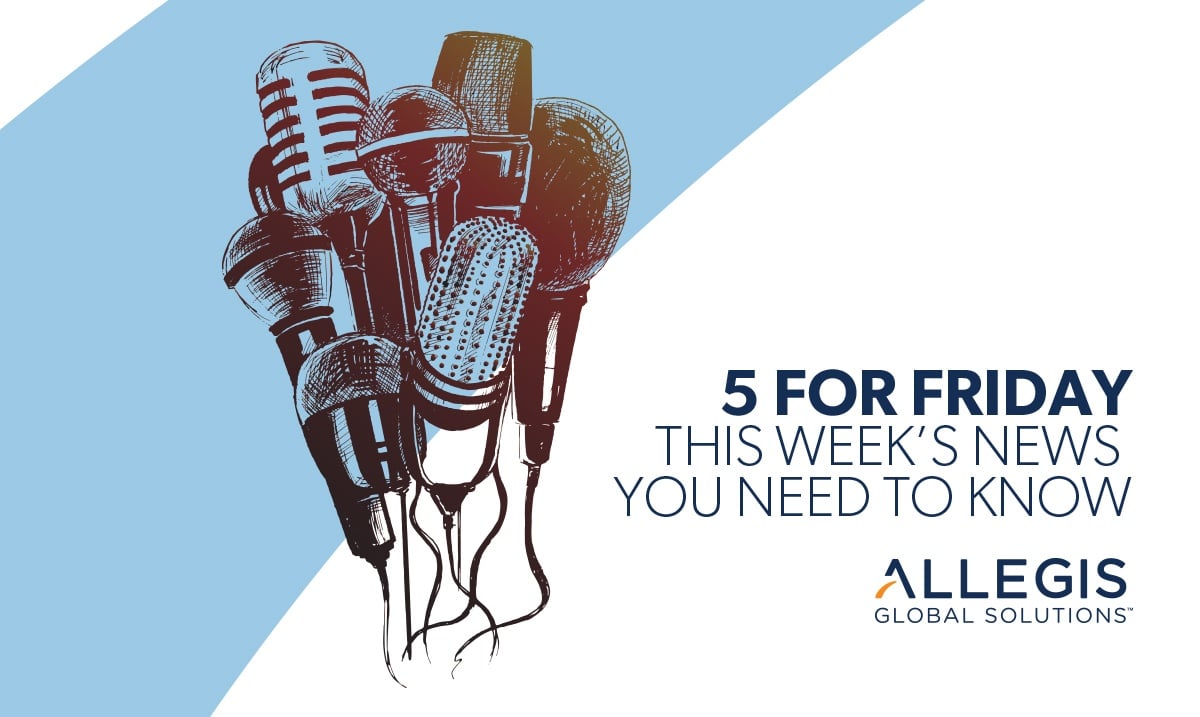 Happy Spring! It's been another crazy week of headlines: trade wars, new "Stormy" revelations, Cambridge Analytica, and many, many more. Here's the staffing and recruiting news you may have missed amidst the chaos.
"Why Nearly A Tenth Of Denmark's Labor Force May Disappear," by Scott Lanman, Bloomberg
About one-tenth of Denmark's workforce is comprised of foreign workers. But as quality-of-life improves back home, many of these workers are weighing the option of returning to their native countries. Bloomberg spoke with Karen Haekkerup, CEO of the Danish Agriculture and Food Council, on what this means for Denmark, "which is already facing a severe labor shortage." Link to the short podcast above.
2. "LinkedIn Top Companies 2018: Where the U.S. wants to work now," by Daniel Roth, LinkedIn
As recruiters, you know this better than anyone: a strong employer brand is paramount to attracting top-talent. Check out LinkedIn's just-released list of the most sought-after employers and learn some of the strategies these leaders are using to stay competitive.
Looking to ramp-up your own employer brand? Check out how we can help, here.
3. "What Keeps Me Up at Night: Finding Talent," by Tina VonderHaar, Bizwomen
Interesting column here - with some tactical takeaways for recruiters - on what it's like for a CEO of a mid-size company to find top-talent in today's candidate-driven labor market.
"Canadian Staffing Index Indicates Continued Growth," by Staffing Industry Analysts
Good news for our staffing friends up north: "The Canadian staffing index, which measures staffing activity in Canada, rose 2% in February on a year-over-year basis to a reading of 95." This is significant because typically "February index values are lower than other months due to it being the shortest month of the year and also the presence of a holiday in most provinces," according to said Maxim Kupfer, research analyst at Staffing Industry Analysts.
"2018 Top Talent Acquisition Trends: APAC Recruitment Report," by Matt Charney, Allegis Global Solutions
Curious about TA in APAC? Matt Charney spoke with Sarah Wong, APAC Managing Director, AGS on the TA trends to expect in-region this year.
Catch you next week.