5 for Friday: This Week's News You Need to Know (March 2, 2018)
March 02, 2018

By Gautier Lemyze-Young
Industry Trends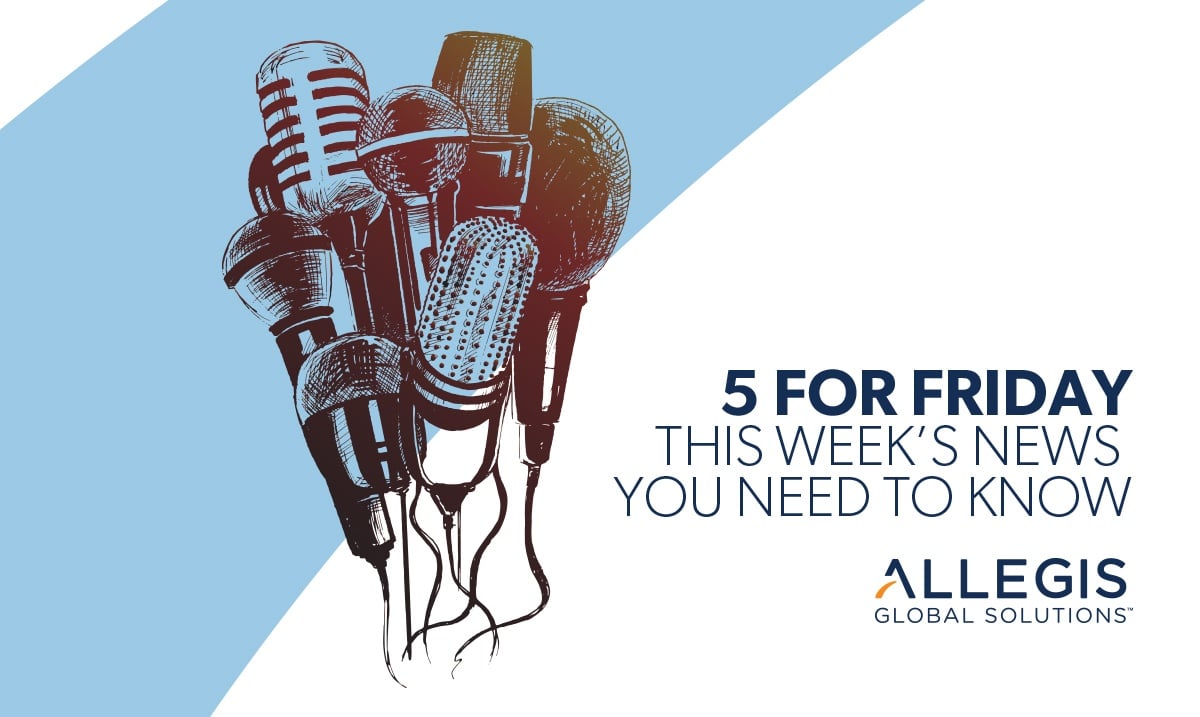 If you're stateside, you've probably been busy following our recent political developments (cc: Hope Hicks, the NRA). There's truly never a dull moment. Meanwhile, our friends in London have been blanketed with a late-winter snow courtesy of Storm Emma. Needless to say, many of us may have fallen behind on our staffing and recruiting news. Not to worry. Catch up on the headlines you may have missed below.
"How Low Can Unemployment Really Go? Economists Have No Idea," by Neil Irwin, The New York Times
We all love to hear that unemployment continues to drop across the United States – positively impacting families and, of course, the economy at-large. But how low can that number get? It's more complex than you may have thought. NYT investigates.
"Abe Drops Part of Work Reform After Error-Ridden Data Furor," by Andy Sharp and Isabel Reynolds, Bloomberg
Prime Minister Abe has met a significant roadblock in his plans to combat Japan's labor shortage. Due to hundreds of errors in supporting data, Abe said "his government would remove from planned legislation a proposal to expand the so-called discretionary labor system, under which more employees would be paid for output, regardless of hours worked, to boost productivity."
Abe still plans to pass three key aspects of labor legislation, which include:
Limit overtime and impose penalties for breaches
Narrow the differences in treatment of full time and casual or contract workers
Loosen the restrictions on overtime for highly paid professionals
We'll see if he experiences better luck this round.

"Temp Revenue Grows Median 6% in January; New Orders at Highest Level Since 2015," by Staffing Industry Analysts
Here's some good news for staffing pros: "US temporary staffing revenue rose a median 6% year over year in January — an acceleration from 4% in December and 5% in November — among staffing firms taking part in Staffing Industry Analysts' monthly Pulse survey."
Nursing and IT saw the biggest jumps.
"Germany – Job Market Set to Rise in 2018, Number of Temp Employees Increases in 2017," by Staffing Industry Analysts
If coming in second in this year's Olympics wasn't enough, our German friends have something else to celebrate: an improving job market.
"The Ifo employment barometer fell to 113.6 points in February 2018, compared to 113.8 points in January, showing a strong job market." Temp positions also showed a recent increase of 4%.
Herzliche Glückwünsch!
We're sponsoring TalentNet Interactive 2018 in Austin, Texas on March 9, 2018 at the Whole Foods Headquarters. TalentNet is an annual recruiting conference focused on recruitment strategy and employer branding best practices. The day-long event covers industry hot topics such as artificial intelligence, machine learning, low unemployment and recruitment marketing automation. Speakers this year include global talent acquisition leaders from companies such as AGS, Dell, Whole Foods, Toyota, Indeed and HiringSolved.
Sound interesting? We thought so, too. Tickets available here.
Thanks for reading and catch you next week!