5 for Friday: This Week's News You Need to Know (March 16, 2018)
March 16, 2018

By Gautier Lemyze-Young
Industry Trends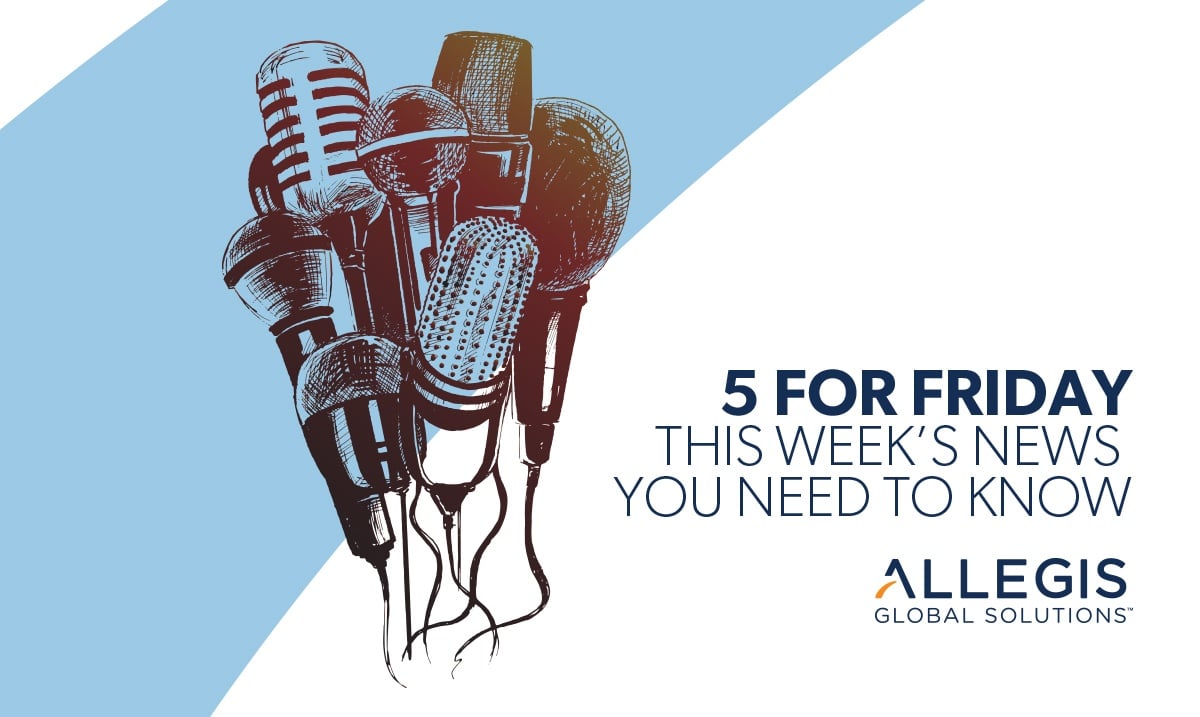 Behind on your staffing, recruiting and HR news this week? Catch up on the headlines you may have missed below.
"How Volvo Reinvented Itself Through Hiring," by Ram Charan, Dominic Barton, and Dennis Carey, Harvard Business Review
It's always nice to see talent acquisition and HR get a seat at the table. In Volvo's case, HR didn't just get heard; the department's strategy drove the company's transformation. A great case study on how TA is a true strategic and growth partner.
"In a tight labor market, more employers are rethinking recruiting 'red flags'," by Riia O'Donnell, HR Dive
Back in the days of yore "red flags," like gaps in a resume, would put otherwise qualified candidates immediately out of the running. No more. In today's competitive talent-driven economy, some organizations are rethinking what constitutes an immediate disqualification.
"People with disabilities are finding more work, but there's a long way to go," by Ben Paynter, Fast Company
"More than 343,000 new workers with disabilities took jobs in 2016, four times as many as the year before."
While that's great news, only 36% of people with disabilities are employed. Compare that to the 76% of people without disabilities who are employed, and it's clear there is more work to be done.
Are you an inclusive employer? Check out our sister company Getting Hired, which specializes in finding the right jobs for this under-served minority.
"U.K. Hourly Labor Costs Grow at Fastest Pace in Two Years," by Andrew Atinkson, Bloomberg
"The cost of employing someone for an hour of work rose 3.7 percent in the fourth quarter compared with a year earlier, up from 3.1 percent in the previous three months and the most since the July-September period in 2015, the Office for National Statistics said."
However, most of that jump was caused by non-wage expenses, like national insurance and pension contributions.
"India – online hiring activity up 6% in February," by Staffing Industry Analysts
While the IT sector in India continues to be under pressure, other industries, like oil & gas and construction, are experiencing growth. Read the above for a deeper dive into the country's current labor market.
Catch you next week.