5 for Friday: This Week's News You Need to Know (February 9, 2018)
February 09, 2018

By Gautier Lemyze-Young
Industry Trends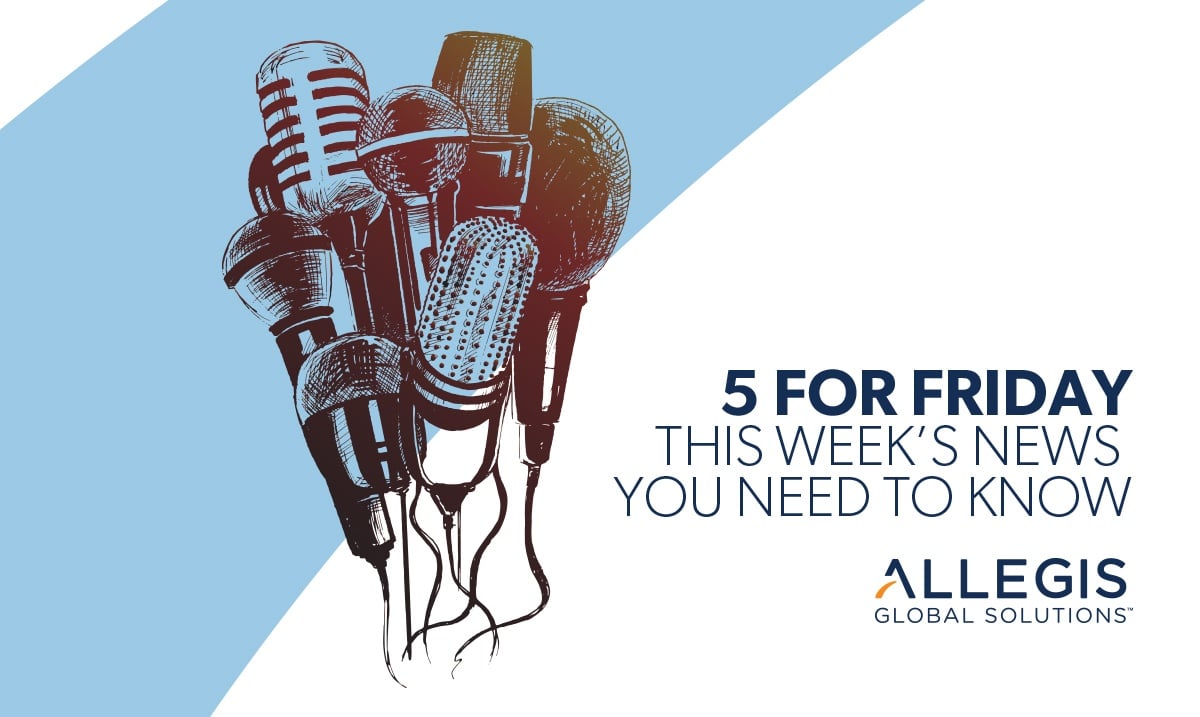 Between political tensions thawing at the Winter Olympics (see what I did there?) and the tumultuous US stock market, it's been another hectic week of news. Here's our round-up of stories you may have missed that actually relate to your job.
"Just how shallow is the artificial intelligence talent pool?" by Jeremy Kahn, Bloomberg
As a staffing and recruiting professional, you are familiar with the struggle to find great tech talent. Not that you needed it, but here is more proof of the lack of AI talent out there: recent "research […] indicates only 22,000 have right skills globally." The good – and possibly surprising – news? Germany may be a "hidden spot" for recruiting these tough-to-find candidates. Happy hunting.
"Could blockchain bring the end of resume exaggeration?" by Riia O'Donnell, HR Dive
Resume lies: 85% of HR professionals have reported seeing them. HR Dive investigates whether blockchain could bring these exaggerations to a halt – or at least act as a mitigating force.
"Link between stocks and unemployment shows why Fed isn't worried," by Matthew Boesler, Bloomberg
Worried that the recent US stock market drop will impact unemployment? Don't be, argues Bloomberg. The recent selloff "implies less risk that unemployment will plunge rapidly over the next year, and suggests it will instead continue to decline at a more gradual pace."
"French labor court backs Uber in driver contract dispute," by Reuters
"Uber won a rare French victory on Thursday against attempts to force the ride-hailing operator to recognize its drivers as employees, a prospect that would undermine its entire business model." That's a huge win for the transportation giant. Stateside, GrubHub celebrated a similar victory this week.
"Taiwan government launches 'jobseeker visa' in a bid to attract skilled foreign talent," by Staffing Industry Analysts
As the competition for talent continues to heat up globally, could countries start offering visas to professionals before they even land a job? Taiwan has. Watch this space to see if more countries follow suit.