5 for Friday: This Week's News You Need to Know (February 26, 2018)
February 23, 2018

By Gautier Lemyze-Young
Industry Trends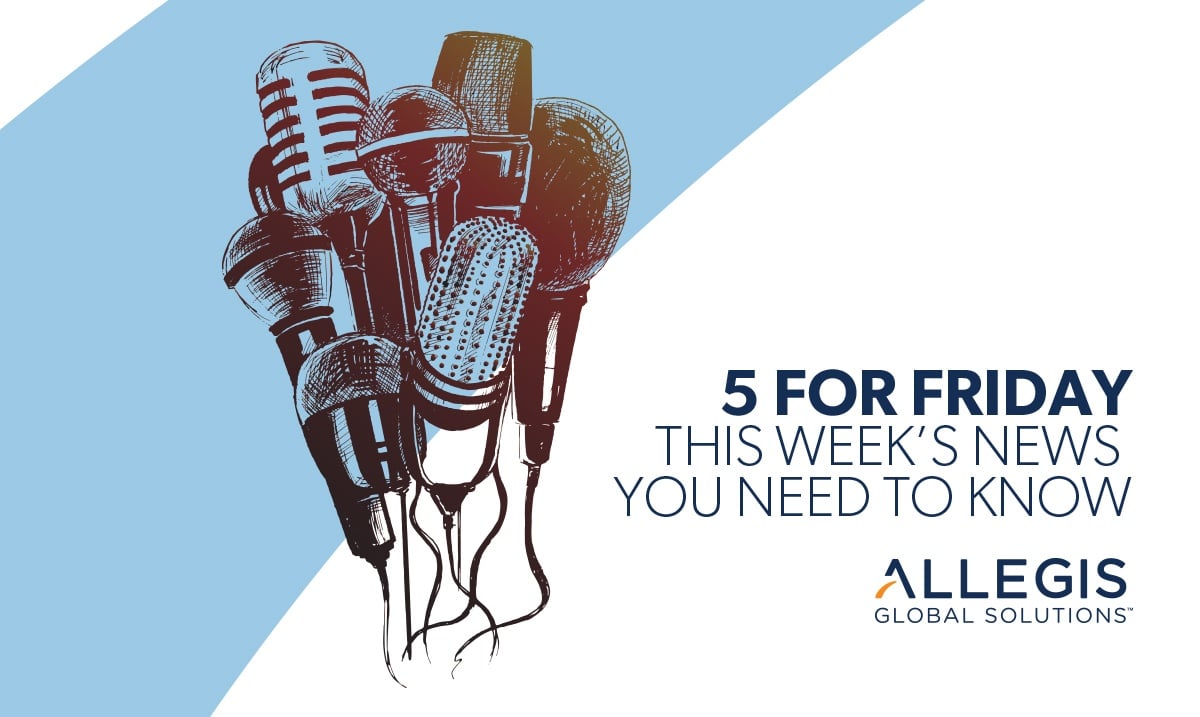 Busy week? We get it. Catch up on the headlines you may have missed below.
"How tech companies can help upskill the U.S. workforce," by Kausik Rajgopal and Steve Westly, Harvard Business Review
As recruiters, we are all too familiar with how the skills gap is impacting the labor force. This HBR discusses how business can step up and help solve the problem. It's worth a read.
"5 employment law trends to watch," by Jay Starkman, The Business Journals
Staying up to date on employment law legislation is integral for staffing and recruiting professionals – and it can be hard with the constant changes, especially across state lines. Here's a rundown of current developments you need to know.
"India companies to invest millions into Canada, creating 5,800 jobs: Justin Trudeau," by Global News
Prime Minister Trudeau's trip to India seems to have paid off. From the just-announced $1 billion cross-investment deal between India and Canada, thousands of jobs are expected to be created across several sectors in Canada.
"Australia – Wages up 2.1% in 2017 as private and public sector see growth," by Staffing Industry Analysts
The Australian Bureau of Statistics reports that wage growth in Australia grew by 2.1% for the full year to December 2017.
"Among the states, Victoria saw the highest growth through the year with 2.4% and The Northern Territory recorded the lowest with 1.1% for the same period."
"Chad Lane named to Staffing Industry Analysts 2018 Staffing 100 list"
AGS President Chad Lane was named – for the second consecutive year – to SIA's Staffing 100 North America list. He's joined on the list by five executives from the Allegis Group family of companies, including:
Andy Hilger, Allegis Group President

Chris Hartman, Allegis Group Global Development Officer
Tanya Axenson, Allegis Group Vice President of Human Resources
Todd Mohr, Aerotek President
Jay Alvather, TEKsystems President
Thanks for reading and catch you next week!