5 for Friday: This Week's News You Need to Know (February 2, 2018)
February 02, 2018

By Gautier Lemyze-Young
Industry Trends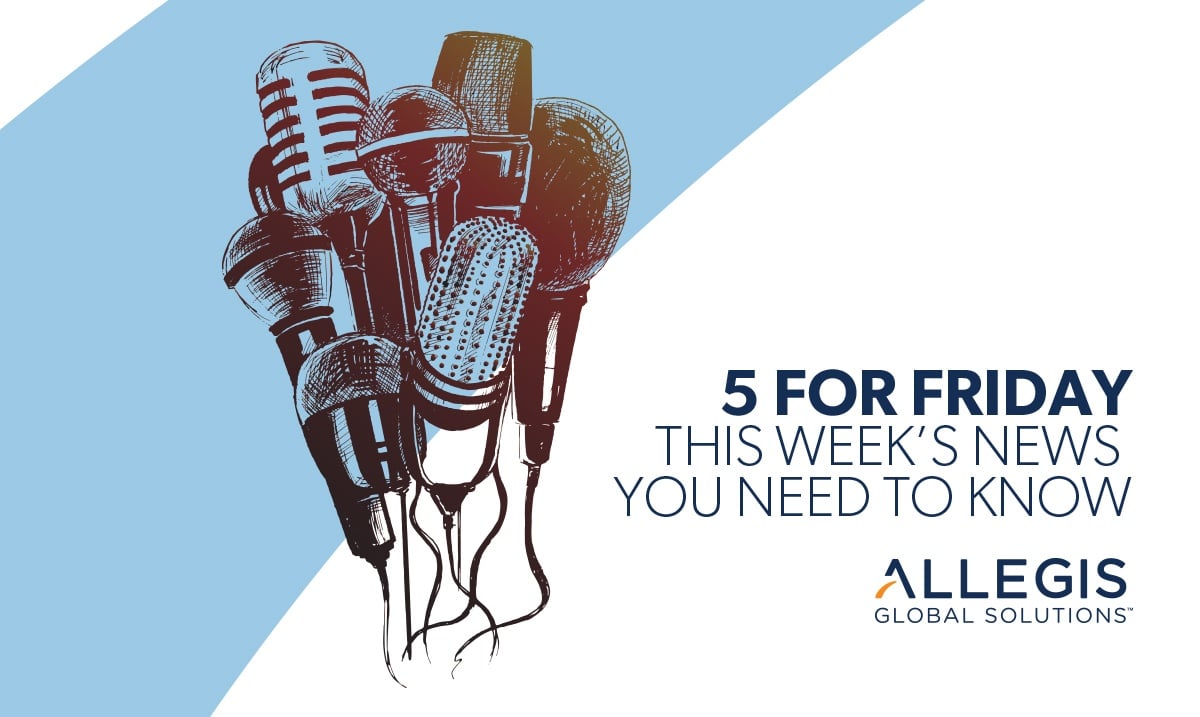 Don't worry if you fell behind on this week's news – we got you covered. Our weekly round-up, below.
"Unemployment may fall to 3.5% in a year," by Steve LeVine, Axios
According to Moody's Analytics, the U.S. may be headed to an unemployment rate of 3.5% within a year. What does this mean for us? With a tight job market, employers are starting to raise wages.
"Most companies have yet to release their gender pay gap report," by Staffing Industry Analysts
Companies in the United Kingdom are required to release their gender pay gap report within the next two months. 90 percent have yet to do so.
"The rise of the robots could compound Britain's North/South divide – with 1 in 4 jobs at risk in cities outside the South," by Centre for Cities
British think tank Centre for Cities conducted a survey on the impact automation and globalization will have on the workforce by 2030 – but it won't impact the country's regions equally. Their recommendation? "National and local leaders should act now to prepare people and places for the changes ahead." Agreed.
"Does Amazon alliance signal employers will finally get serious about healthcare costs?" by Kathryn Moody & Ryan Golden, HR Dive
This week's biggest business announcement came from – and I know this will be a shock – Amazon. Their announcement, along with Berkshire Hathaway and JP Morgan Chase, to build an independent healthcare company "free from profit-making incentives and constraints," shook the U.S. healthcare industry. Is this what the benefits ecosystem needs to finally improve? HR Dive investigates.
"Japan – Most businesses are facing labor shortages," by Staffing Industry Analysts
Japan's Ministry of Finance conducted a survey on 1,300 companies – 73 percent said they are facing manpower shortages; 84 percent of those companies will be strengthening their recruitment efforts. That's good news for us.