5 for Friday: This Week's News You Need to Know (February 16, 2018)
February 16, 2018

By Gautier Lemyze-Young
Industry Trends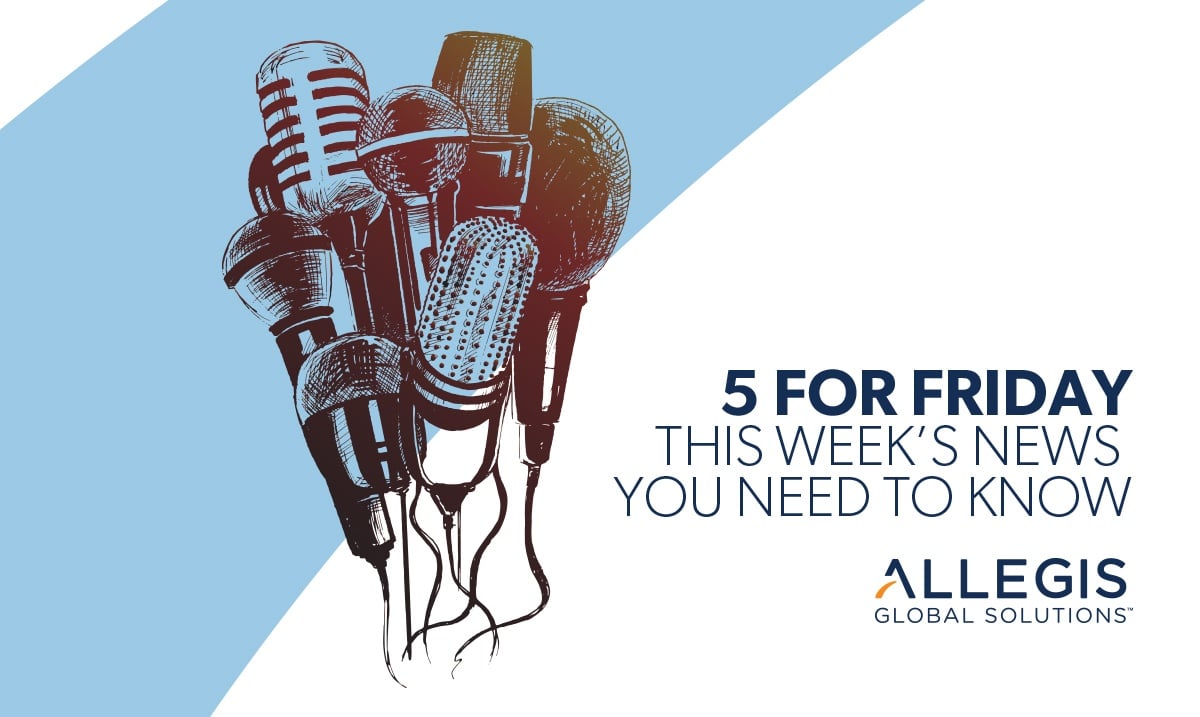 Did the Winter Olympics distract you from this week's industry news? Our round-up below will have you caught up minutes. And shout-out to our German friends as they lead the pack in Gold medals, so far.
1. "UK – More than half of workers unhappy with their current jobs, finds study," by Staffing Industry Analysts
"Over half of workers, or 55%, in the UK are unhappy with their jobs, according to survey data from CV-Library." That's pretty powerful stuff. But employers need not panic just yet, there is still time to change some minds: 57% of workers "agreed that quitting isn't always the best solution."
One thing UK workers may be happy to hear: Bank of England reported this week that "real wages are set to grow by 3.1% in 2018, up from 2.6% last year." That's not too shabby.
2. "Workers say they feel like they're sending their resumes to a black box," by Valerie Bolden-Barrett, HR Dive
While workers in the UK are unhappy, candidates stateside aren't thrilled with the job search process. "A majority (69%) of U.S. applicants feel the job-hunting process is impersonal, according to the latest American Staffing Association Workforce Monitor survey, which polled 2,100 U.S. adults." Well, that's why companies need strong recruitment partners who get the importance of the candidate journey. Just saying.
3. "This software tool lets companies test for a pay gap," by Lydia Dishman, Fast Company
Need insight into whether your firm has pay equity? SameWorks, an Austin, Texas-based start-up, claims its software tool allows companies to test for that. With equal pay at the forefront of many business discussions (and while, simultaneously, advocates for pay equity are struggling to win in Congress), being able to claim your firm has achieved pay equity – and confirm that claim through hard data – could be a huge recruitment advantage moving forward. That's what SameWorks' CEO is betting on. Hear, hear.
4. "China pledges 'employment first' policies to create millions of new jobs," by Reuters
"China will create a policy environment that supports the digital economy and will promote the big data, artificial intelligence and industrial internet sectors," in order to spur job growth for its 9.7 million registered unemployed and 8.2 million new college graduates. Let's hope these policies work, as hopefully, they'll create more work for us (that's staffers and recruiters, of course).
5. "HRD Awards Recognizes Allegis Global Solutions Human Resources Leader"
And finally, a little shameless plug: our very own Tobi Collett won the prestigious "Emerging Leader in HR Award" at the HRD Awards last week in Birmingham, U.K. Congratulations Tobi!
Thanks for reading and catch you next week!