5 for Friday: This Week's News You Need to Know (January 19, 2018)
January 19, 2018

By Gautier Lemyze-Young
Industry Trends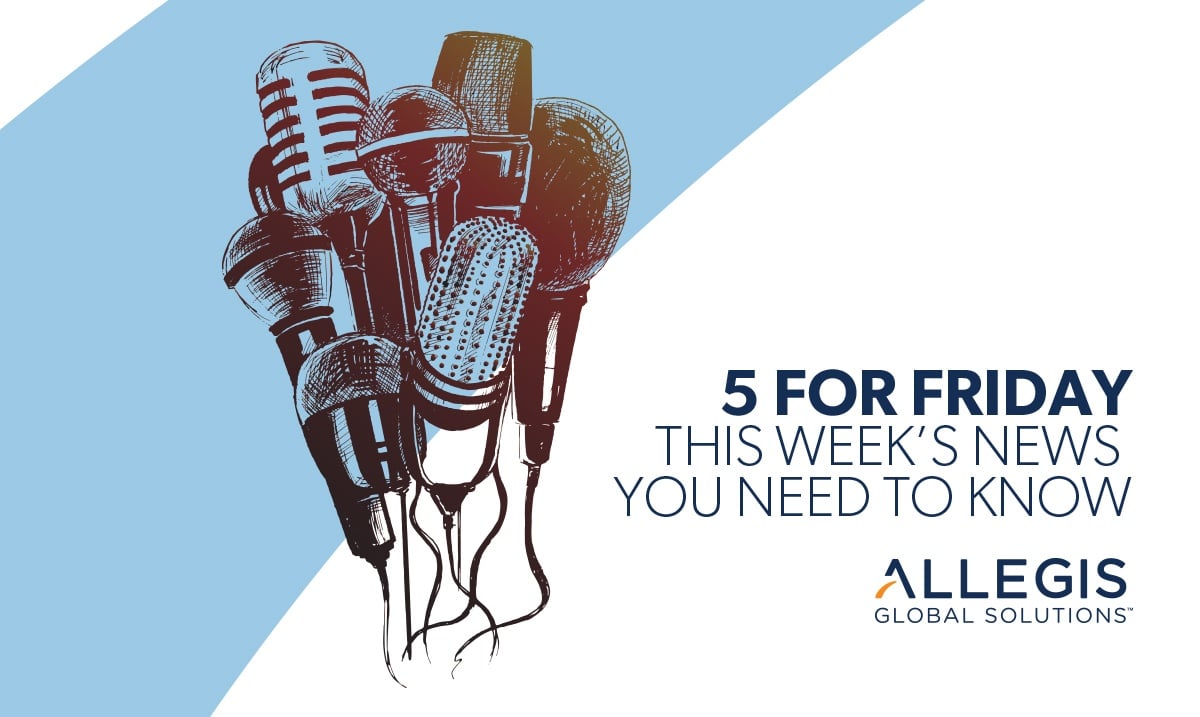 Yet another crazy week in the news. Between the Winter Olympics, Italian elections, US spending bill, and that horrific child torture case that consumed US media, you may have fallen behind on your staffing and recruiting updates. Don't worry – our weekly round-up is below.

1. "Diverse Teams Are Still Really Good for Business," by Megan Rose Dickey, TechCrunch


In case you need more proof points (you shouldn't) of why diversity matters and is good for business, a recent McKinsey report finds that "companies in the top quartile for ethnic diversity at the executive level are 33 percent more likely to have above-average profitability than companies in the bottom quartile." Essentially the same results were found for gender diversity, TechCrunch reports. PS: If you still need help recruiting a diverse workforce, we got you covered.

2. "China – Demand for Labour on the Rise, but Labour Supply Declines," by Staffing Industry Analysts

Strong economies in APAC are driving an uptick in the job market. China saw a sizable jump in the demand for full-time positions last quarter. Meanwhile, 76% of organizations in India reported increased hiring budgets for 2018.

3. "Amazon narrows the list of metro areas for its new headquarters to 20," by Sara Salinas, CNBC

Stateside, Amazon announced its shortlist for a new North American headquarters, named "HQ2." Out of the 238 cities that submitted RFPs, some front-runners are the D.C.-area (with three separate locales making the shortlist), Atlanta, Dallas, Toronto and Boston. Whichever city wins, the impact on the surrounding workforce will be great – Amazon plans to hire 50K employees wherever they land. In other tech-giant news, Apple announced plans to open another US campus, too.

4. "UK – Demand for Permanent Professionals Remains Steady but Contractor Demand Stumbles," by Staffing Industry Analysts

Meanwhile across the pond, the UK saw a decrease in contractor demand while demand for permanent positions remains steady. Some speculate that as Brexit approaches, British companies are focused on locking in talent with full-time workers.

5. "Tile lays off dozens after a disappointing holiday," by Devin Coldewey, TechCrunch

Did you get someone a Tile item-tracking gadget as a gift this past holiday season? If the answer was no, you're not alone. Unfortunately, disappointing holiday sales have led to dozens of layoffs at the company. Bright side? There could be some newly available tech talent on the market.