5 for Friday: This Week's News You Need to Know (January 12, 2018)
January 12, 2018

By Gautier Lemyze-Young
Industry Trends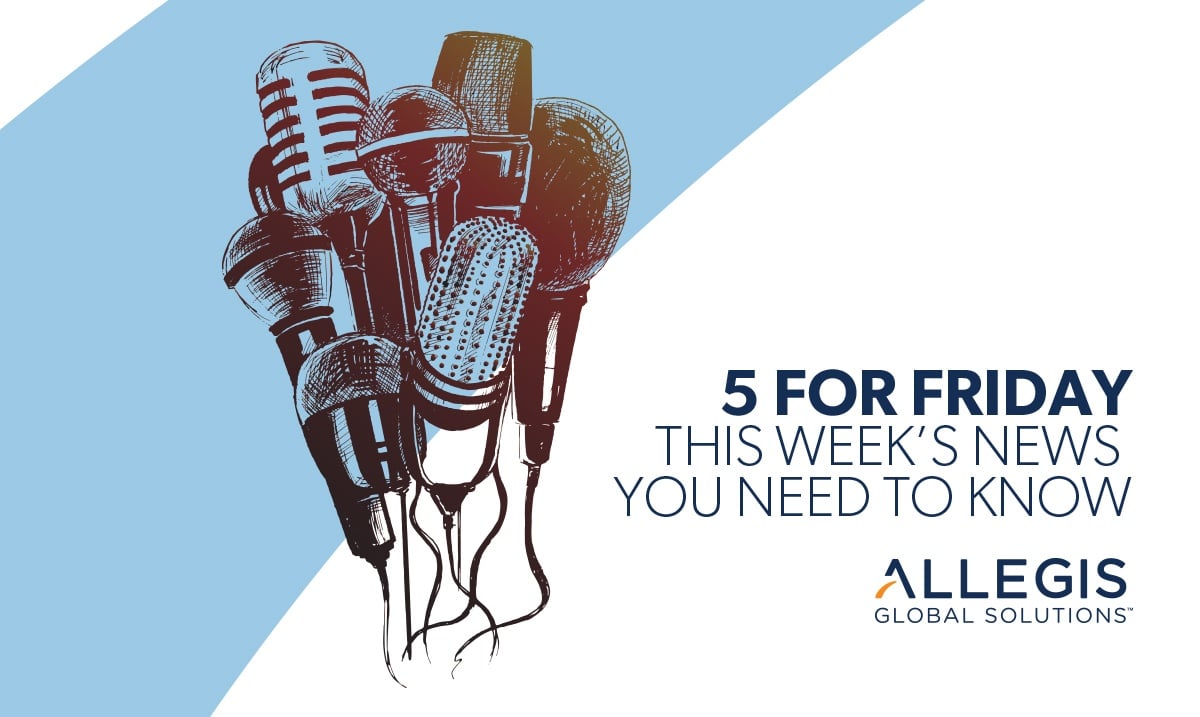 With so much of the current news cycle (US immigration and tax reform, global trade, advancements in technology, etc.), impacting the staffing and recruiting industry, it can be hard for professionals with jobs and personal lives to keep track of it all.
We're here to take that off your plate.
Every Friday, we'll round-up five top stories that caught our eye this week. So go ahead: set a weekly reminder to check back on this blog, TalentSpark, for your weekly digest.
Here's our first round-up:
Curious about what to expect from the HR industry this year? Check out HR Dive's list of 10 trends to lookout for in 2018. Our favorite? Employer branding. In today's candidate-driven job market, it's more important than ever to stand out from your competition with a substantive brand.
U.S. job growth is unlikely to slow down in the coming months, according to The Conference Board's December Employment Trends Index. "The US economy has been significantly accelerating in recent quarters and the tax cuts passed by Congress will provide an additional boost to the US economy in 2018," said Gad Levanon, Chief Economist, North America, at The Conference Board. "In such an environment, job growth will remain solid and the unemployment rate will reach lower than any rate since the 1960s."
LinkedIn Learning's new report outlined the 25 most in-demand skills for 2018. Guess what? Only five are not directly tech-related. No surprise there: hard-to-fill tech roles have been a thorn in employers' side for years – which is a why a TA partner who knows how to source this talent is crucial. Nudge, nudge.
Meanwhile in San Francisco, one bank is trying to bring jobs to underserved communities. Fast Company reports on the Federal Home Loan Bank of San Francisco's $100 million fund that aims to drive high-quality job growth for the unemployed.
And finally, a little plug about ourselves: Everest Group just named us a Leader in the Asia Pacific MSP market. We'll take it ;)
Until next week, staffing and recruiting friends!