Continuous Improvement in Recruiting: Trends to Watch for in 2017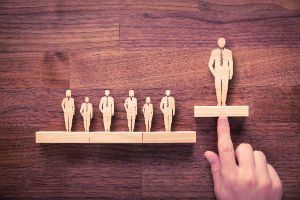 Societies around the world cast their votes in 2016 for significant change (including Brexit and the US presidential election), and since then, questions have sparked around the impact these are likely to have on employment. Despite concerns, so far, the effect on companies has been variable. For instance, hiring demands in both the US and UK remain strong, but some larger multi-national corporations are deploying strategic reviews to find out what Brexit or the US presidential election will mean for them. This could result in operations being shifted out of the UK (in Brexit's case) or back into the US (in the US election's case), but the impact of this won't be clear for some time.
As the consequences of these historic votes start to play out in 2017, recruiting will undoubtedly be affected.
President Trump's perspective on trade and uncertainties from Brexit may dramatically impact international investments and thus, where work is performed and where we recruit.
Recruiters who have relied heavily on foreign workers to fill niche skill positions may struggle to find enough available talent due to possible tightening of immigration law restrictions. Also, top international talent may become nervous about a move to the US or UK until the full impact is clear.
We're also likely to see a rise in automation driven by a growing demand for workers while talent pools shrink and become more expensive. While many firms try to follow the lead of tech giants like Google, Apple, Amazon, Microsoft, and Facebook to become digital innovators, the average corporate recruiting process actually scares away the most forward-thinking and ground-breaking candidates. Recruiters will have to up their game to attract hard-to-find and hard-to-sell technologists across business functions.
So, what's the big theme we'll see in talent acquisition in 2017?
There's no denying that big data is the future of recruiting. As the shift to a data-based decision-making model skyrockets into popularity, we'll see a business world increasingly driven by analytics and automation. Data has already shown us that the failure rate of hiring systems can often reach up to 50 percent.
When considering implementing continuous improvement initiatives in your talent acquisition function, expect the following 5 trends:
1. Recruitment technology will become a significant player - From a software perspective, we're already seeing innovations in software algorithms used to find, attract, categorize, match, and assess candidates. "Moreover, algorithms and analytics can bring the best fitting candidates with a broader range of criteria (for instance: skills set, leadership qualities, personality assessment). Automation will minimize human bias in screening and sourcing candidates with objective selections." One example of this is a software that "provides recruiters with specialized neuroscience games to assess cognitive and emotional characteristics in people. From there, the software combines results from successful employees' gameplay and crunches this data using sophisticated algorithms to predict star performers in over 100 careers and companies." All of these systems are data-driven, so they will not only be more accurate, but will also continually improve over time.
2. Prescriptive solutions - Under traditional corporate recruiting, whenever there is a major recruiting issue, recruiters and hiring managers often utilise experience, intuition, and guesswork to arrive at a solution. This can lead to delays and often results in implementing the wrong solution. With a data-driven model, prescriptive solutions will recommend how to solve the problem with some degree of certainty that the solution will work.
3. Predictive analytics - All recruitment metrics are historical, meaning that they have already happened. Talent acquisition and business leaders are demanding new analytics to proactively manage their functions. For example, the ability to predict the number and difficulty of positions they'll need to fill will determine how to structure the recruitment team. Additionally, being able to more accurately predict new hire success will help to ensure a better quality hire and reduce attrition.
4. Proven results - In the past, recruiting programs could operate fairly unchallenged. Under the new data-driven model, however, methods and tools (e.g. sources, screening criteria, interviews, reference checks, etc.) and even whole recruitment programs with questionable validity will simply be dropped in favor of those that are proven to have a positive impact on new hire success.
5. Quantified business impact - Money talks, and the language of business is currency. Talent acquisition programs risk losing funding or being replaced all together unless they can show their direct monetary impact on business goals, and thus, on corporate revenue.
Allegis Group companies are built on the promise of quality. It is a competitive advantage, not only to deliver quality but to keep our promises to clients, partners and our employees. Our Operational Excellence team provides consulting and advisory services focused on driving quality delivery into all phases of operations with the ultimate goal of helping you to achieve greater business value.