Checklist: Keys to success for implementing the SIGMA MSP solution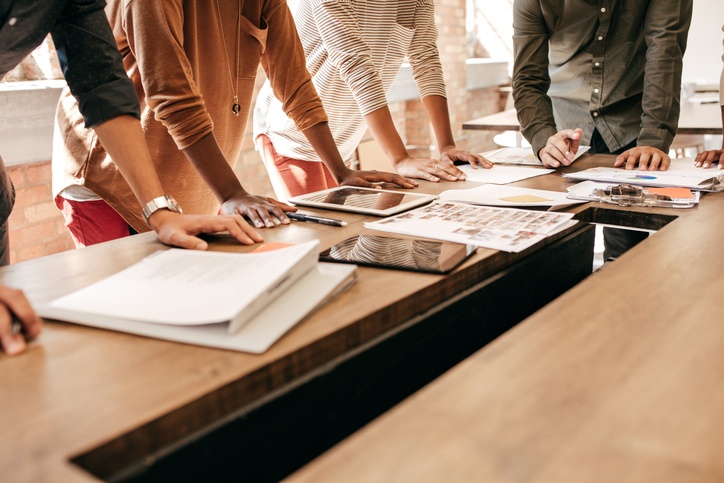 Mid-market companies have traditionally been underrepresented in the world of contingent talent acquisition, told by vendors that they are just 'too small' to be able to take advantage of managed services provider (MSP) solutions.
This is where Allegis Global Solutions (AGS) has stepped in, launching SIGMA. Our new mid-market MSP solution is specifically designed to help companies who spend between $5 and $50 million per year on contingent labor streamline and optimize their hiring.
But in order for SIGMA to be a success, there needs to be clear visibility into a client's current state. Having this information allows us to tailor the solution to each client, bringing high-quality talent in the shortest possible time.
Keys to success in SIGMA implementation
The implementation of an MSP solution such as SIGMA is an important stage, and before we can tackle this, we look to get clarity around certain aspects of your business that helps us shape the offering and get the process moving in a tight delivery window.
One of the drivers of SIGMA is the speed of implementation. In order to accomplish this task, here is a checklist of items clients should work to identify prior to kicking off the project:
Current contingent hiring model: What methods are you currently utilizing to procure contingent labor? Are you using an MSP, vendor management system (VMS), both or none of the above?

Annual spend: How much do you spend on contingent hiring on a yearly basis? This allows us to see the scale of the project, as well as judging if a SIGMA or Enterprise MSP is the right solution for you

Initial worker data: What's your current contingent worker headcount? Are you looking to hire contractors, consultants, vendors, or all of the above, and on what scale?

Geographic scope: What locations will be included in the talent acquisition project, including worker headcount for each and the strategic position of your business in each of these geographies

Labor categories: What sectors, skill sets and roles are you likely to hire? This helps to create a picture of the scale of work, and the budget likely to be involved

Supplier information: How many suppliers do you currently work with to procure contingent staff? What's the headcount per supplier? What sectors do they have expertise in? Are you looking to optimize your supply base? This will help us understand the scope of vetting your supply base

Proposed kick-off date: Do you have any preferences on kickoff dates? Do you have a deadline for the program to go live?

Constraints on the project schedule: Are there any outside influences, such as the kick off of other projects, resource constraints or the implementation of programs and/or software which could influence the project schedule?

Key client project members: It's vital you identify your key subject matter experts who will engage with the SIGMA implementation team throughout the project. Not having the right resources identified and solidified for the duration of the project can cause delays

Foundational data: Will all departments/cost centers be in scope? If not, do you have the ability to identify what is, or is not, within scope? Are there constant changes to your organizational data?

User information: How many hiring managers will be in scope for the program? Will you utilize single sign-on?
Don't have all the answers to the above checklist? No problem! Our expert SIGMA team can help you gain visibility into each checklist item and support you to find the answers. The more information we have from the above checklist before the implementation of a SIGMA solution, the more the experience is faster and easier for your business.

If you want to streamline your contingent hiring with a tailored MSP solution,

get in touch

with our team of experts today.