The Candidate Experience for Women: What Every Recruiter Needs to Know.
March 26, 2018

By Craig Fisher
Inclusion and Diversity
Women care more than men about how companies treat their employees. A 2017 survey by HR technology company, CareerArc, showed that women are 25% more likely than men to visit employer review sites when vetting a potential employer, and 33% less likely than male candidates to apply to a 1-star rated company.
They are also 15% more likely to consider quitting their job after witnessing poor client, candidate, and employee treatment by an employer. Knowing this, do you think you could change the perception of your organization in the eyes of female job candidates?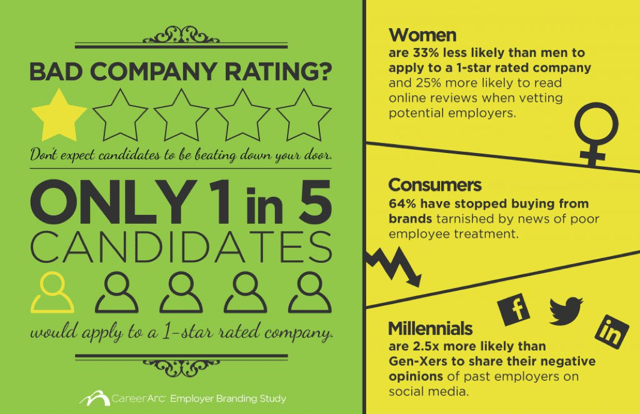 How do employers get a 1-star rating? I have to assume that they don't treat people well. The people who post reviews about companies are mostly disgruntled current or former employees, or they are job candidates unhappy about their experience interviewing with the organization.
As an employer, how can you fix that? One way is to understand your audience better.
I've been in the recruiting industry since 1995 and have done the roles of recruiter, recruiting leader, executive search firm owner, recruitment marketing and employer brand consultant, and talent acquisition leader over employer brand for a large software company.
And now, I'm head of marketing and employer brand SME for one of the largest staffing companies in the world. I see the real struggles many employers have hiring and retaining women in their organizations. My advice to help them? Empathy.
We must put ourselves in the job candidate's shoes to understand their needs, habits, responsibilities. How do we answer these in the way we communicate with them through job advertisements, recruiter and hiring manager interactions, the way we encourage our employees to share stories about their work-life balance online?
A great way to see through the eyes of your job candidate is with an empathy map. Empathy mapping is a design-thinking exercise you can do with your recruiting and hiring teams to help them empathize with targeted audiences like female job seekers.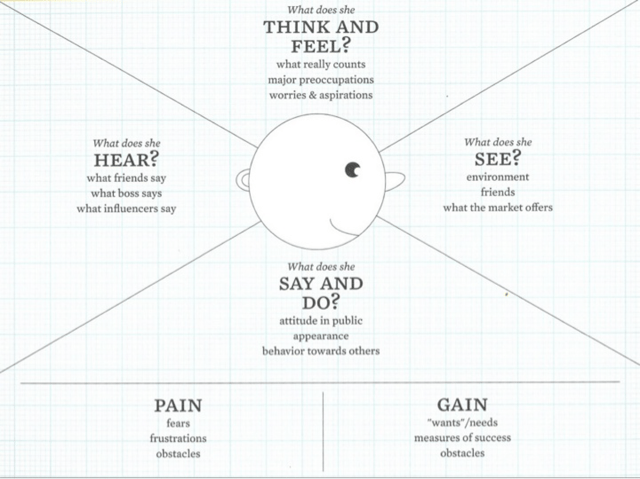 Savvy brand marketers have been doing this for years to develop personas for marketing and advertising segmentation.
The exercise is straightforward. Put the empathy map on a whiteboard or screen, and ask your teams to fill in the segments with multi-colored sticky notes. Ask them to think about what a candidate is going through in their day.
What is the first thing they see when they wake up? Their phone? Do they check Facebook, email, and text messages? What do they see when they walk through their day? Whose blog posts do they read? What matters to them most about working? Do they need to be close to family? Are they more concerned with a company's community service than salary?
Once you have created a persona for your candidate (granted, they aren't all the same, so you might have a few different personas to make up your female workforce), you can then determine things like the way job descriptions should read, or the kind of imagery and employee stories that should be available on your website and job ads. The thing is, once you see your company through the lens of your candidate, you might need to adjust several things.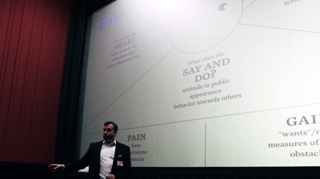 If your hiring managers and recruiters consistently ask for job candidate's salary history, that might need to change in order to eliminate bias and create an atmosphere of equal pay.
If you are selling things about a job in an interview that don't measure up to the actual role, you might need to adjust the role or the way it is presented.
Some of these efforts can be automated. Tools like Textio can inform the way you write your job descriptions for genders and age groups. AI sourcing tools like Ideal can help eliminate bias in sourcing a database for best matches to a specific job. Chatbots can carry on conversations with job candidates to create a feeling of engagement.
Unfortunately, one thing these tools can't do is empathize. They are, however, capable of mimicking empathy. MIT professor Joseph Weizenbaum infamously created the 1966 program called Eliza that was capable of engaging people in conversations very similar to that of one with a therapist. He eventually shut the program down over philosophical implications.
So while automation can help with some aspects of creating a better experience for job candidates, both male and female, we still need the human touch to effectively put ourselves in their shoes and view our organizations more clearly.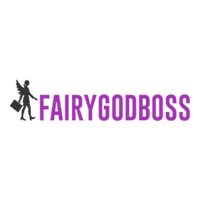 On Wednesday, March 28th at 1:00 PM ET, join Allegis Global Solutions head of marketing Craig Fisher and Romy Newman, CEO of FairyGodBoss, a website for women to get the inside scoop and reviews on jobs and companies, for an exclusive webinar exploring how to improve the candidate experience for female job seekers.
Click here to register now.