Can Technology Make Your Organization More Attractive to Talent?
June 11, 2019

By Rob Thompson
Recruitment Technology
Are you looking to demonstrate your commitment to a great worker experience and become more attractive to potential candidates? Focus on technology tools that drive employee development and retention. From quick bursts of microlearning to curated learning content and artificial intelligence (AI) assistants, today's innovations are keeping employees on the path to productivity and career success.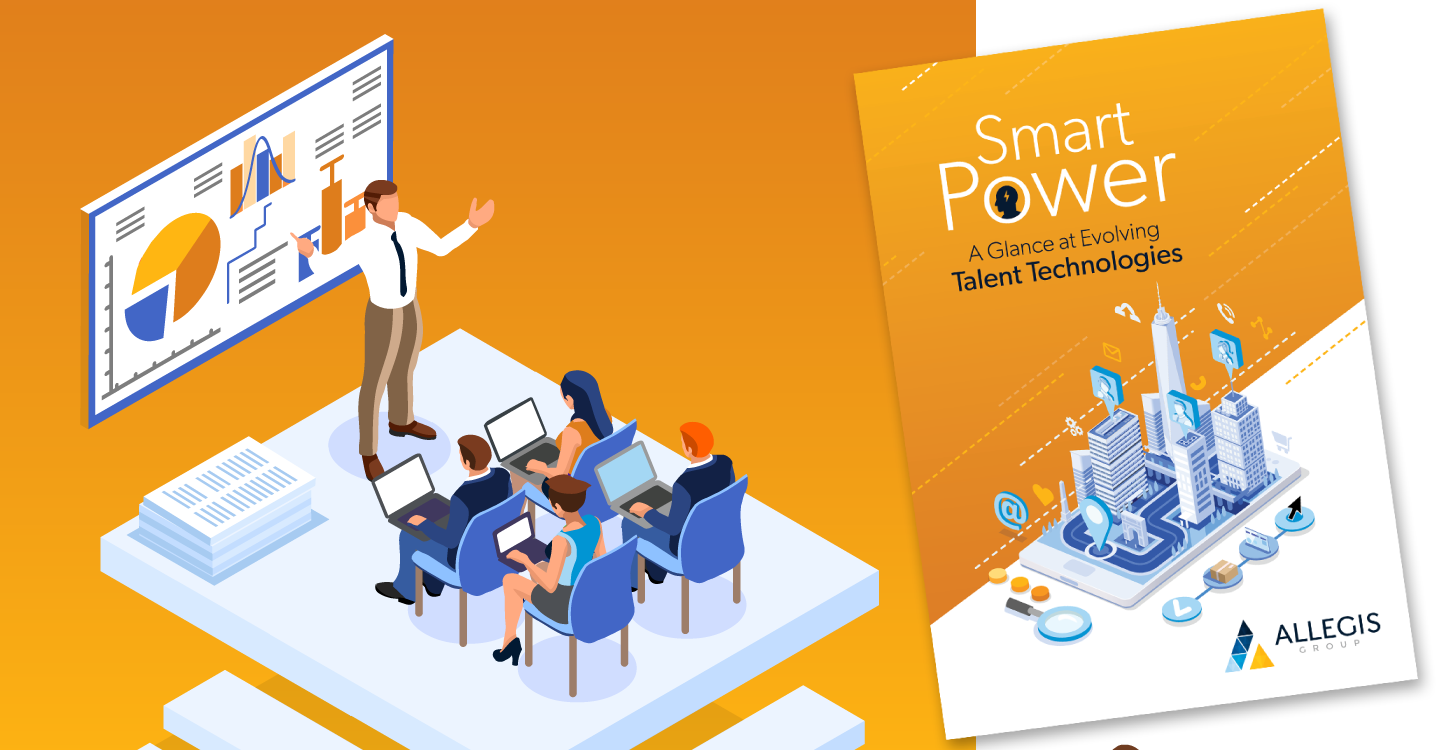 And employers agree. Ninety-five percent of 1,000 HR decision-makers in an Allegis Group survey believe increasing their organization's investment in new technologies associated with employee development and retention would help them achieve their business goals. Further, 85 percent anticipate that their organizations' investment in technology in this area will increase over the next two years. So where are they investing? The following examples outline some of the ways your business can apply technology to better develop workers and reap the rewards of improved retention.
Microlearning
Delivering immediate, practical results, microlearning modules train the user to achieve a single outcome in a quick, easily digestible portion of information and activity. Training:
Is typically delivered in short, digital video modules

May include gamified content for a compelling user experience

Is made available on-demand, online, and through mobile devices
As an example, Trivie lets employers organize modules around a workflow that adapts to the employee's learning style and needs. With the goal of pushing repeatable, strategically spaced modules, including trivia-style word games and flashcards, tools like Trivie enhance recall through repetition and reinforcement.
Learning Experience Platforms
Next, as a modern enhancement of the traditional learning management system, the learning experience platform (LXP):
Regularly curates content from corporate courses, social media, and the internet

Lets workers upskill as soon as a need for new knowledge emerges

Allows users to interact with each other and add resources visible to others
Because they take on new content continuously, LXPs encourage employees to return more often than mandated corporate training modules. For example, Valamis' LXP boasts thousands of courses and includes a digital assistant that actively pushes suggestions to users based on their learning effort. The platform provides modules to support on-the-job training with real-time feedback, mobile learning with push notifications, and personalized microlearning supported by a digital AI assistant.
Employee Assistants
Another way that organizations can drive a great worker and job/candidate experience is through employee assistants. These AI chatbot productivity tools help workers tackle common workplace issues by:
Understanding requests and responding with nearly immediate results

Handling scheduling, logistics, file searches, and document generation

Anticipating user needs in a complex world of enterprise data and systems
Delivering increased productivity and satisfaction, automated, virtual assistants like Zoom.ai enable recruiters to offload meeting scheduling to the virtual chatbot that communicates with candidates using natural language within common platforms like Slack and Microsoft Teams.
Employee Engagement Platforms
Companies wanting to ensure employees are aligned to goals and recognized for their work are finding success with employee engagement platforms. Promoting easy access through cloud technology and social capability, such platforms:
Enable recognition by leaders, managers, or peers, anytime and anywhere

Replace traditional, manager-driven, top-down recognition with a more extensive social system

Provide analytics and reporting to reveal levels of engagement and activity
As companies continue to reinforce employee relationships and boost engagement, they can turn to platforms like Achievers that make appreciation a two-way interaction, with employees directly influencing recognition as much as leadership has done in the past.
Flight-Risk Analytics
Finally, turning employee data and predictive analytics into actionable insights, flight-risk analytics:
Capitalize on the vast volume of data generated by an employee's activity

Apply machine learning algorithms to identify drivers of voluntary turnover

Track engagement, pinpointing areas of improvement to boost retention and estimating costs of replacement
From predicting flight risks to identifying top performers and determining where engagement can be improved for all employees, the intelligence provided by data and AI capabilities helps companies be more specific and intentional in their approach to the employee experience. For example, Ceridian, the provider of a cloud-based software platform called Dayforce, captures data and provides insights across multiple functions, including payroll, HR, benefits, workforce management, and talent management. Dayforce applies machine learning algorithms to employee-generated data and identifies the drivers of voluntary turnover that may require coaching action from managers.
Give Workers a Better Path to Success
It's time for employers to give workers a better path to success. See how new tools can bring vital skills to your organization while also boosting your employer brand. Download your free copy of "Smart Power: A Glance at Evolving Talent Technologies" today.