Business Lessons from the New Normal
May 12, 2020

By Craig Fisher
Industry Trends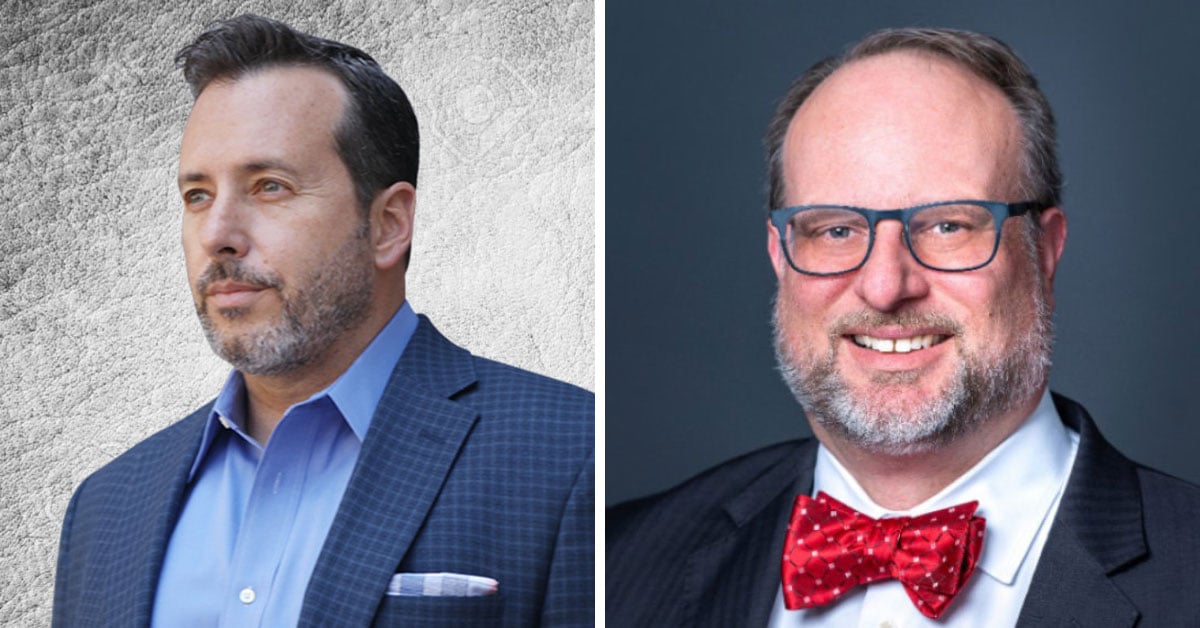 A couple of weeks ago – admittedly, a lifetime when it comes to content – analyst firm Forrester reported that nearly half of all US workers – approximately 42% – were afraid to go back to the workplace, a staggering spike from 29% in a similar survey conducted only two weeks prior. Of course, these workers were surveyed from March 17-19.
Even if that curve has flattened in the intervening weeks since Forrester's last report, as the days stretch into May, it's safe to assume the number of workers who actually fear going into the office – already an endemic source of existential dread, looking at aggregate engagement data – has skyrocketed to well over 50% of the American workforce.
Fear isn't an emotion we generally associate with work, nor should we, really. For so many of us, the office is sort of a safe space; while we might not love being there every minute, it's a place where we can escape, lose ourselves in the everyday, and connect with coworkers around a shared sense of purpose and professional pride. We might not always love going to work, but it sure beats the alternative.
That alternative, of course, can be frightening; employment data tells an all too familiar tale of the steep toll that's been exacted on the entire workforce, across industries, markets, and functions. Officially, as of this writing, 26 million Americans have lost their jobs since the beginning of March, which equals roughly 15% of the entire workforce. That's both a statistic and a tragedy, but the fact of the matter is that leaves 85% of us who must start the process of returning to the office.
As Forrester's survey revealed, the primary reason cited by workers for being hesitant to return to the office is fear of the increased exposure inherent to any workplace – in fact, fully 3 in 5 employed workers agreed that they were "afraid of the spread of coronavirus" while 41% reported being "afraid to go to work because of the risk of exposure."
These numbers should give anyone in the people function pause. Employee engagement peaked around 35% during the most recent bull market, according to Gallup. A significant plurality of pre-pandemic workers reported they were planning to look for a job in 2020 across multiple surveys conducted in Q4 of last year. It's no secret that the demands of talent acquisition (TA) have long outpaced the capabilities of talent management, as suggested by the historic highs in voluntary turnover and industry churn we saw just last year.
So as our workforce makes plans to go back to business, we face a persistent problem with employee disengagement and retention, as well as a new, and potentially more pressing problem: Workers not only don't want to come back to work – at least, not in real life – but they actually fear having to do so.
With the recent trend toward desk hoteling, coworking spaces, open floor plans, and communal areas, it's not hard to understand the reason for these fears. Even going into a private office with a packed lunch might be a journey fraught with the perils of navigating public transportation or a packed parking lot, squeezing into an elevator, touching a dozen doorknobs, or walking across shared workspace just to get there. Of course, that's not an option for the overwhelming majority of knowledge workers, who make up the primary tenants of those cube farms and coworking spaces. These same workers, of course, are the same ones who have been lucky enough to discover that they can, in fact, do most of their jobs from home – at least perfunctorily – and the ones most likely to be either disengaged or actively disengaged.
If you're in the business of talent, this represents something of a perfect storm, a potentially cataclysmic confluence of circumstances. It also represents a huge opportunity for employers to turn the tide and finally increase employee engagement, staunch retention, and upskill their current workforce for tomorrow's needs.
While those needs remain to be seen, if there's one thing we know is going to be a part of the future, it's plastics. And Mrs. Robinson would have been proud of Jim D'Amico, who leads talent acquisition at Celanese, a global technology and specialty materials company that's one of the largest plastics manufacturers in the world. Whether or not you are familiar with the company, it's almost an absolute certainty that you unknowingly interact with Celanese products, which run the gamut from bedsheets to buttons (and pretty much everything in between).
Jim, conversely, is a pretty recognizable brand. He serves as the vice president of global TA for Celanese and also president of ATAP, the Association for Talent Acquisition Professionals. He's also one of the most highly rated (and most engaging) people at TalentNet and other conference events on a regular basis.
I always look forward to hearing Jim's perspective, so Inside Talent recently caught up with Jim to discuss what lessons corporate leaders can learn – and what world-class TA functions need to do – from what we've learned the past several weeks.
While no one knows what's next, we do know that the new normal is going to look a lot different. Based on my conversation with Jim, it doesn't sound like it's necessarily a bad thing.
Here's the full episode.
Podcast link: https://anchor.fm/insidetalent/episodes/Business-Lessons-From-the-New-Normal-with-Jim-DAmico-ed410n/a-a20g7j6
We discuss:
The future of work: Are results only work environments or completely virtual workforces the future? What will this mean for work-life balance, and will workers respond with more flexibility – or will it be pretty much business as usual once we figure out how to keep workers safe?
The future of talent acquisition: What happens to recruiters and TA professionals, and how can tools like video interviewing, virtual office visits, online onboarding, and other key trends help improve candidate experience and hiring efficacy? We'll hear what some ATAP members are doing to get ready for what's next.
The gig is up: With so many workers sidelined, many have turned to side hustles or on-demand labor like gig platforms as an alternative to traditional work. Does this mean that the gig economy might actually be able to put its money where its mouth is, or does the new normal look like we'll go back to more of the same?
Here's the thing: Employers are going to want a return to business and normalcy as soon as possible. This includes having workers back at work, since being allowed to reopen is, for many, a sufficient validation that any imminent danger to workers has probably passed. Not all employers will hustle their staff back to the office; balancing those business needs against the potential social or even legal pressure that might accompany an early opening are certainly critical issues that every business needs to balance.
Sadly, as we've seen, that balance generally tips on the side of the employer rather than the employee; you don't have to look deep into the headline news to hear of at least a few major employers already under scrutiny or facing significant litigation for serious violations of safety protocols, as well as retaliation for those employees who have been compelled to speak up about these policies.
This raises a big question: what, exactly, is safe? It's a pretty common counterargument that the cure might be worse than the virus itself, with the economic costs far outweighing the benefits of social distancing, forced quarantines, and businesses shuttered indefinitely. Of course, the economic impact is easily measured; conversely, it's impossible to measure the opportunity costs associated with these unprecedented actions.
Adam Sandler is probably right; I may never shake hands again, either. I am probably never going to many other things I did before 2020. And I know that I'm not the only one who feels this way. I think that we're going to see a hangover effect from this event that continues to impact the workplace long after we physically go back to the workplace … if we ever go back.
"I don't know how we go back to normal actually," said D'Amico. "I think we'll start getting into more of a blended model where people get some more freedom, can work from home because we've seen it work. I'm not someone who normally works from home, and my team isn't either. But, wow, we haven't lost any production. We've stayed in touch. We are communicating just like normal, so the technology really supports that. And it almost feels like the offices and cube farms are probably a little archaic at this point."
Offices may be archaic, but corporate blogs or B2B podcasts aren't. Like what you read? Click here to subscribe to Inside Talent and get all the news and views recruiters need delivered directly into your inbox.