How To Build Better Recruiter Relationships.
February 06, 2018

By Matt Charney
Talent Acquisition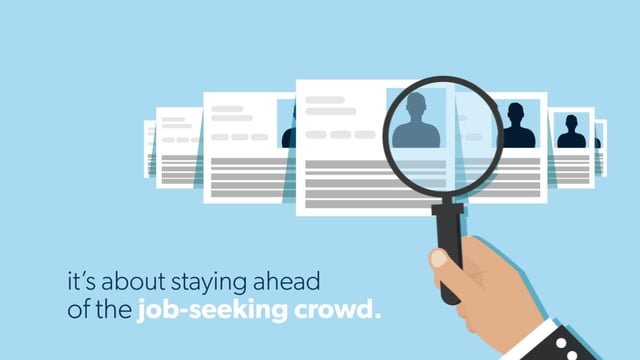 It might be a little cliché to say that when it comes to finding a job, it's not what you know, it's who you know, but the thing is; it's largely true, too. According to a recent SHRM study, internal promotions and transfers continued to be the top overall source of hire last year – constituting a full 45% of all filled reqs; furthermore, referrals again constituted the top overall external source of hire (and by quite a large margin), fully representing an estimated 35% of all hires made in 2017.
These numbers suggest that even though job posting and hiring activity remain at a historic high, getting a foot in the door remains as imperative to job search success as ever, since statistically, 8 in 10 "open" jobs will ultimately be filled by someone who already works at that company – or already knows someone who does.
This means that for any external applicant, the odds of being hired without an existing relationship are daunting. While a paltry 20% of positions are ultimately filled with external applicants, studies suggest even advancing from screening to selection means somehow standing out from the whopping 250 candidates applying for the average job posting and scoring one of only 5 in-person interviews the average hiring manager conducts during external searches.
You (Probably) Already Know Your Next Hire.
Do the math: this means if you're blindly applying for a posted position – any position, you've got about a 2% chance of even landing an in-person interview, much less successfully making it through the selection and offer process. Compare this to the 15% of applicants accepted into Harvard Law every year, or the 7.2% of applicants admitted into each class at Julliard, and you'll get an appreciation for just how difficult the job search can be for someone with no contacts or connections at an employer.
Compare this to candidates coming through as referrals, who have a 400x (that's 400 times, not percent) more likely chance of just getting an interview than an external applicant, or internal candidates, who make up only about 3 out of 250 applicants on average (about .01%), yet represent fully 50% of candidates selected for an in-person interview. Turns out, the old adage is right – when looking for a job, it's not what you know, it's who you know. And if you don't know, now you know.
Of course, there are manifold strategies for job seekers to overcome these odds and successfully get hired at an employer of choice, even without being a current employee or being referred by one. Perhaps the easiest – and most effective – strategy for getting past the gates to careers at any given company involves building a meaningful relationship with the gatekeeper themselves: recruiters.

We often overlook the importance recruiters play in the sourcing, screening and selection process, but the thing is, they're going to have more visibility into the company's culture, current and future hiring needs and candidate success profiles than anyone else in the company.
They also have more influence over more openings (and hires, if they're halfway decent) than most hiring managers or senior leaders, meaning there's a good chance a good relationship with a good recruiter can eventually turn into a good job, if a job seeker is willing to put in the sweat, equity and time it takes to properly nurture that recruiter relationship.
The Right Candidate at The Wrong Time.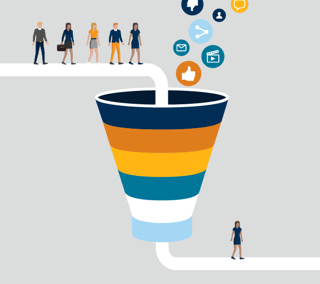 Of course, it's not enough to simply keep an eye open for job openings at a target company and occasionally ping the recruiter of record to inquire about a position that might be a good fit.
If you've got a meaningful and reciprocal relationship established with a recruiter, then chances are that if they open a req that matches your experience and interests, they're going to be reaching out to you, first.
Remember: don't ask what the company can do for you, ask what you can do for the company. And if you want to stay top of mind with any recruiter, you've got to give value to get value.
Too many recruiters are flooded with too many email blasts and unsolicited phone calls from external candidates periodically asking them about an open job or simply asking to be "kept in mind" (whatever that means) for future opportunities.
Candidates should also 'keep in mind' that if you want to set yourself apart for recruiters, it's imperative to not only establish why you're qualified for whatever job happens to be open today, but also, why you're a good fit for the company over the long term, too. This requires rethinking, and refining, how you approach recruiters.
Contrary to popular belief, recruiters are people, too – which means developing professional relationships with recruiters is really important, but figuring out how to make a meaningful, sustainable personal connection can be even more crucial to the long term success of your job search strategy.
If you can get a recruiter to think of you not just as a candidate, but as a professional colleague and personal connection, then there's a really good chance they'll also start thinking of you as a potential coworker, too. Which is kind of the whole point, really.
This requires candidates to take a completely different approach when approaching recruiters – and, while it's certainly never easy, if your goal is getting hired, it's almost always worth the effort.
Building Better Karma: Q&A With Montreece Smith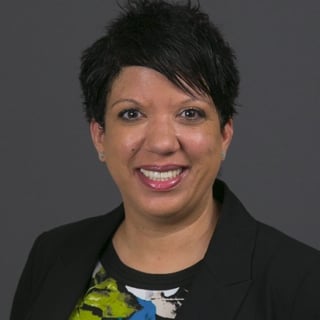 To better understand how job seekers can build better recruiter relationships – and better candidate karma – I recently sat down with Montreece Smith, Director of RPO Operations here at Allegis Global Solutions, to understand exactly what it takes to stand out to recruiters and help them help you get that perfect opportunity at that perfect company you've been looking for.
TalentSpark: Why is it important to continuously build relationships with recruiters in a candidate's network as opposed to just when they're job searching?
Montreece Smith: Well, quite frankly, it's rude to only reach out to a person when you need something from them and you can bet it will end up with them feeling used. Consider that the relationship will not feel genuine if you only come around during difficult times and don't take the opportunity to come around during good times.

Also, consider what you as a candidate have to offer a recruiter, remember they [recruiters] are people too that are interested in cool (appropriate) vacation photos, book recommendations, etc. I know that I love hearing from a friend or former colleague when they have good news to share about a cool project, a new client or a promotion. It makes my day to hear from someone who sends a quick text, article, etc. on something that is meaningful to me or is a memory of something we share.
TS: Networking doesn't always come naturally to some, what are some good ice breakers or conversation topics to make it come more naturally?
MS: Good ice breakers often start with a compliment or something interesting in the news, but remember to avoid politics and religion, also avoid any type of scandals. Once you've broken the ice, remember that people like to talk about themselves. Consider broad questions you can ask, such as

"Where did you grow up?" or "What drew you to this industry?".

Equally, be ready to share answers for the same questions about yourself. Most importantly, listen closely as people tell you about their passions and what they value most – this will be detrimental in your follow up and allow you to stay in touch on a personal level.

For example, take note if they mention charities they partner with, their favorite animal, favorite vacation spot…you get the idea!
TS: How can a candidate continue to grow their karma as it relates to networking? What additional steps can they take outside of initial networking conversations and topics?
MS: Give, give, give. This means give advice, make recommendations and introductions; both personal and professional. Connect someone with a good hair stylist, with your favorite yoga teacher or even with someone else who is looking to hire or a candidate looking for a job.

This allows you to continue building the relationship and find new opportunities to connect outside of the usual networking conversation starters. Additionally, take steps that will differentiate you. Send a handwritten note from time to time to pop in and say hello, not just for an interview thank you.

Consider inviting the person in your network to traditional places like conferences, networking events, etc. but even to non-traditional events like volunteer opportunities, the latest broadway show in town, etc.

All these tips above can go a long way in setting yourself up for networking success.

Just remember, your direct efforts are tied to building better karma, which in turn ends up benefitting you…the job seeker.
For more job search tips and tricks, follow Montreece on Twitter @MoDiversity or connect with her on LinkedIn.