Breaking the Talent Bottleneck: 3 Ways to Force a Nimble Workforce
January 29, 2019

By Craig Fisher
Industry Trends
Whether a company needs to build a website, develop an application, move to a new facility, or deliver a communications campaign, there are many ways to get the job done.
The challenge is to ensure people are in place with the skills to do the work quickly and effectively. If not, the result is a bottleneck where part of a job stalls and the dependent activities are held up in the process.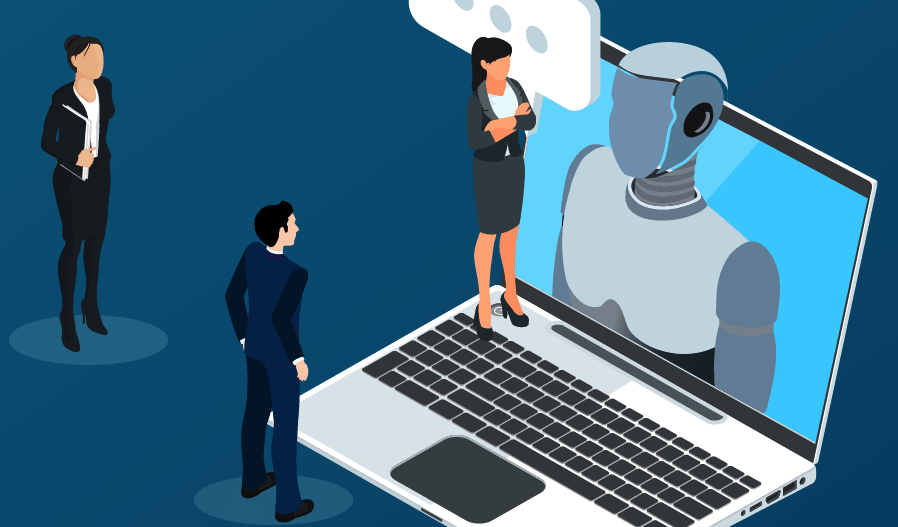 For decades, companies have struggled to balance the costs of talent with the risks of work delayed or left undone. Talent needs change quickly, so hiring a permanent employee for every requirement is not the answer.
At the same time, it is not easy to determine whether a contractor is the answer to fill a role — whether by skill, cost, or availability.
Today, we are working with employers who are thinking creatively to take the guesswork and the bottlenecks out of the talent equation. Thanks to technologies that bring the workforce together across geographies, worker types, and capabilities, employers can escape fixed strategies of the past.
They can attack every piece of work with the right people and the right approach to deliver results as planned.
3 Ways to Make Your Workforce Strategy Work Better.
The key to a successful, adaptive strategy is to understand how to think differently and break the rigid, traditional process of getting work done.
With that in mind, here are three ways companies are thinking differently about defining work and engaging talent.
1. Tasks and Accomplishments Versus Job and Responsibility.
Delineate the work to be done by activity. What's the task? What's the outcome? What skills are needed to bring it to completion?

For example, you don't need to hire a full-time designer to produce a handful of web pages, but you do need the dedicated attention of someone who is skilled in design, and you need some time from a person who is skilled in programming.
A full-time employee or contractor may not be needed. Instead, the task can be owned as a piece of the work portfolio by any available talent, whether an external flexible worker, current employee, or potential new employee.
2. Talent Cloud Versus Traditional Employee or Flexible Worker?
Build a pool of available talent, including current employees or available flexible workers, and bring their relevant information into a virtualenvironment that enables employers to identify the right person immediately.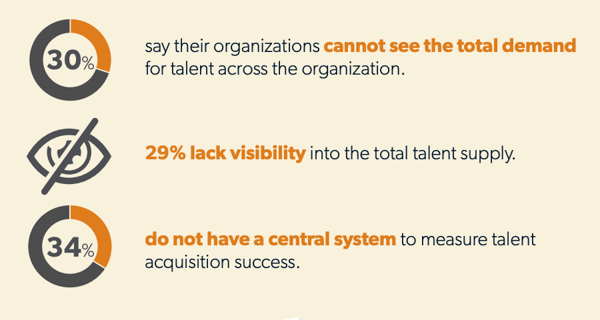 This is the "talent cloud" model, and it puts workers within reach of hiring managers who need to accomplish goals and complete projects.
Notably, one of our clients has taken this concept to a new level. Instead of reaching out to its talent, it enables the talent to come to them, with employees "bidding" on posted tasks based on time to completion and skills required.
3. Work is a Thing You Do, Not a Place You Go.
If workers can work from home or remotely without obstacles or obligations, then that talent can be available for any task that falls within their capability.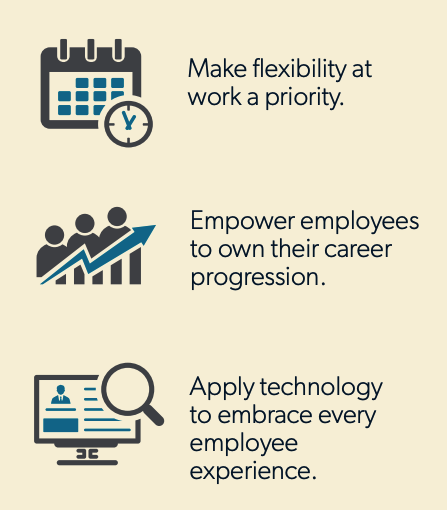 Technology is making virtual work easy, enabling employees to not only accomplish their work but also to interact with other workers easily through a virtual environment.
Remote work exponentially expands the cloud-talent model, and companies can access any worker, anywhere, to make sure a task is completed on time.
Planning for the Unplanned
For years, companies have struggled with workforce planning and capacity planning. It's one of every company's greatest weaknesses.
Staffing, outsourced solutions and services, recruitment process outsourcing (RPO), and MSP solutions all serve to help employers flex quickly to adapt to changing demands.
Today, a partner who can provide the flexibility of those talent solutions can complement a workforce model that puts projects, tasks, and outcomes first.
Employers should expect the use of technology to provide greater visibility into all options as we move forward, and they should expect talent partners to provide advisory expertise to navigate change as well.
Editor's Note: This article originally appeared in Allegis Group's report, "The New Meaning of Talent: Adapting to the Work and the Workforce of Tomorrow."
Based on a survey of 1,000 HR decision-makers and research about key talent trends, the free white paper sheds light on paths to competitive success in the complex world of business and talent today.
Click here to download your free copy today.