Australia's increasing trend for complete talent solutions for contingent workforce
March 08, 2017

By Steve Tolen
Contingent Workforce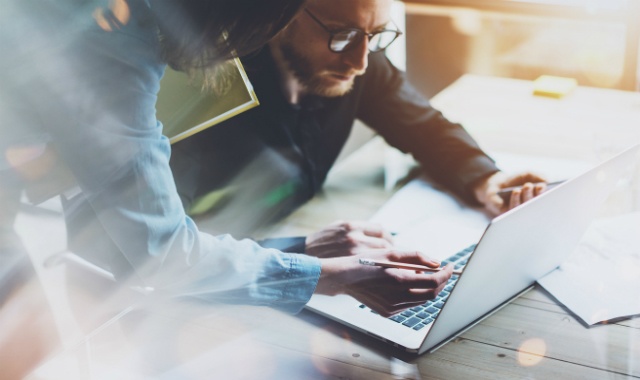 An increasing appetite has been witnessed in recent months for a shift towards services procurement (also known as SOW) among our Australian clients, with this change in attitudes delivering an interesting impact on the Managed Services Provider (MSP) market.
Services procurement offers a comprehensive talent management solution that also delivers a range of benefits for organizations that take the plunge. Here, we offer some useful insight into this growing trend and ask you to consider the question, is services procurement right for you?
What is services procurement and why is it important?
The primary difference in services procurement in comparison to a typical temporary or contingent workforce solution is that billing is based upon the inclusion of a fixed-price deliverable or hitting specific key milestones - this represents a more goal-orientated approach to talent management and brings with it a range of benefits.
Services procurement relates to a detailed description of the duties of a vendor over a set timeframe, encompassing pricing, as well as regulatory and governance requirements. The advantages of this approach include improved transparency and visibility in spend and resources, helping to deliver enhanced ROI, while at the same time providing improved efficiency, support and streamlined processes that mean costs can be cheaper.
It is a solution that has gained significant popularity in North America and EMEA in recent years and now APAC has also seen a rise in uptake. In Australia, services procurement is now becoming increasingly prevalent among customers receiving first and second-generation MSP and this is unsurprising given the fact that savings of between six and 10 percent in overall spend are not uncommon in just the first year of uptake.
The working population of Australia has also seen a seismic shift in the growth of contingent workers during the last three to five years and therefore organizations are increasingly turning to MSP to fulfill their recruitment needs. Indeed, contingent workers now make up almost one-third (31 percent) of the labor workforce - an estimated 2.5 million people.
Services Procurement is a growing segment of talent management
At Allegis Global Solutions (AGS), our experience has shown us there is an increasing need for MSPs to clearly define their value, as many HR and recruitment teams struggle to adapt to a changing dynamic within their own workforce and that of the wider industry.
It means organizations are no longer satisfied to take on MSP contracts unless a clearly defined ROI can be set from the outset - and this is where services procurement can prove so effective. Organizations are still willing to spend and to invest in their recruitment function, but there need to be clearly defined ground rules put in place.
Businesses that are able to adjust to this trend can therefore ensure they are at the forefront of recruitment best practices. With that in mind, here we offer some food for thought from the 2016 APAC Workforce Solutions Buyers Survey that all those interested in services procurement might be interested to digest:
Services procurement now represents 20 percent of the global market size and was the fastest growing segment in 2015

An estimated 10 percent of all MSP spend in Australia is now on services procurement

43 percent of all APAC respondents stated they are giving serious consideration to incorporating services procurement into their MSP arrangements within the next two years
So, with rising levels of interest and an array of benefits to be gained from services procurement, there really has never been a better time for businesses to take the leap.

To learn more,

connect with our expert team of talent management professionals

to find out more about the services procurement opportunities that are waiting for your organization.