Artificial Intelligence Automates Skilled Tasks
February 18, 2020

By Bruce Morton
Industry Trends
Today, artificial intelligence (AI) is easing some of the pressure to hire new workers by automating many skilled tasks. But rather than take on all aspects of a role and replace the worker, as many machines did in the past, companies often apply AI to automate only parts of a job, which we refer to as augmentation. For example, AI applications can handle high-volume tasks such as research, extracting data from large repositories, turning unstructured data into structured data for analysis, or managing documents and files. This use of technology reduces the burden on human workers who would otherwise need to spend time on those tasks and frees them up to add more strategic value to their internal and external customers.

According to the Allegis Group survey:

• 61% of organizations have widely adopted or are in a pilot to use automation as a way to address skills demands
• Another 15% plan to adopt automation strategies within the next two years.

Overall, among the HR decision-makers surveyed:

• 93% agree that automation alleviated demand for certain skills, and among organizations using AI
• 90% agree that AI-driven automation has become a "must-have" priority for long-term success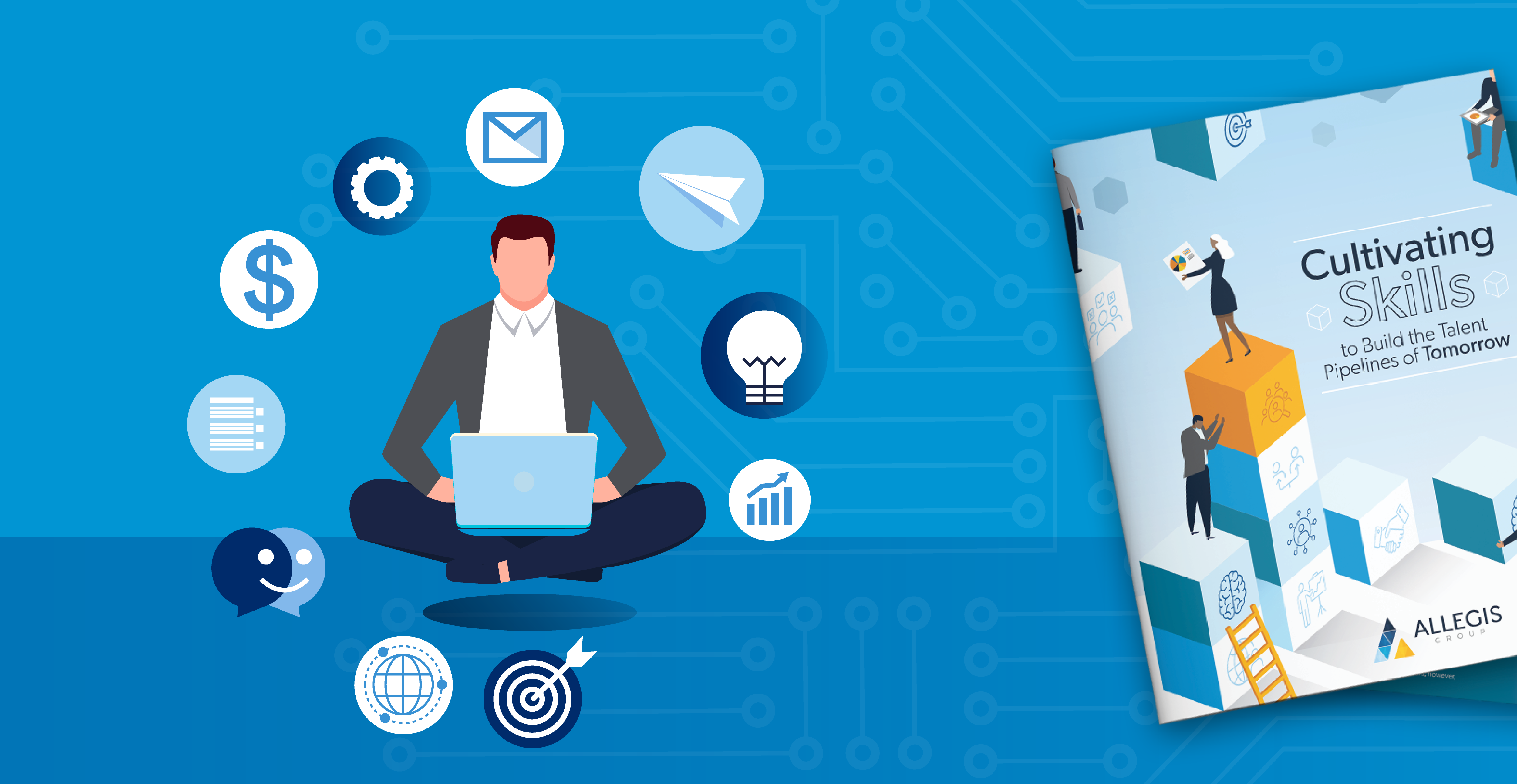 Taming Difficult Processes
From paralegals to medical administrators, a growing number of roles can benefit from AI. For example, health information management company Coix Health is using AI to gain control of unstructured data and organize it digitally. Consider the millions of doctors' handwritten or typed entries, each of which is sprinkled with vital patient history data. An organized digital base of records can enable quick, easy access to a patient's background, prescriptions, and other records, leading to faster, more informed medical decisions that can impact patients' health and lives.


Empowering the Workforce
AI-driven automation is being applied in all major industries, helping companies streamline processes and focus the efforts of its human workers on high-value activities. As the presence of AI-enabled technologies grows, employers can expect automation to play an important role in addressing the need for new capabilities across the workforce while helping workers to deliver more value than ever before.

(Editor's Note: This article originally appeared in a white paper titled, "Cultivating Skills to Build the Talent Pipelines of Tomorrow." Download your free copy here.