APAC RPO series: What you need to know about workforce solutions in Japan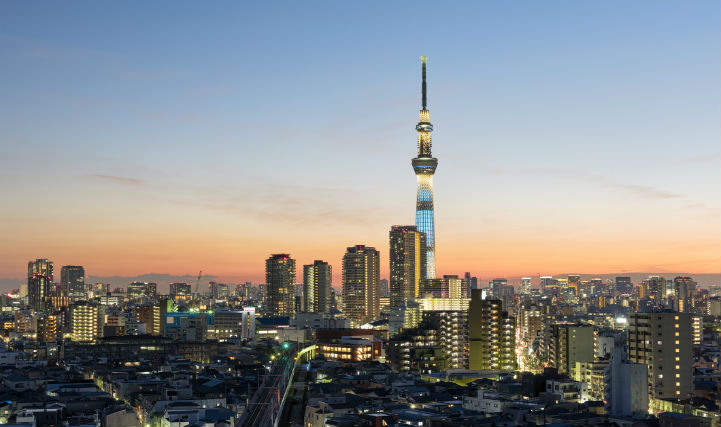 Successfully rolling out a workforce management solution across borders can be challenging, especially in Asia Pacific (APAC), where the legal climate and cultural nuances surrounding recruitment and employment vary significantly from country to country.
Japan's Recruitment Process Outsourcing (RPO) market is growing. HR teams have previously tended to manage talent acquisition in-house due to tight legal restrictions on third-party activity, but with more recruitment of overseas talent, this is changing. With Japan currently navigating its way through the most severe skills shortage in the APAC region, how could RPO benefit Japan's recruitment landscape?
How mature is the RPO market in Japan?
To understand how RPO can benefit Japanese companies, it's important to understand how mature the current market is. Japanese HR professionals are now more familiar with using RPO workforce solutions for recruiting overseas talent, and are far less likely to do this in-house. However, Everest Group research shows that domestic talent acquisition is still more commonly managed in-house than overseas recruitment is.
In recent years, Japanese and Japan-based foreign businesses have started to see a more strategic approach to RPO use. While it used to be all about the cost savings an RPO could bring, this has changed, and Japan is now catching up in terms of entrusting partners with providing best practices and better quality talent.


What are the main talent acquisition challenges in Japan?
Talent shortages: Everest Group research shows that 50 percent of companies in Japan reported a shortage of talent acquisition specialists in 2015. Meanwhile, 83 percent admitted struggles in hiring the calibre of talent they needed. This marked the largest skills shortage across the whole of APAC, indicating that improvements need to be made to the current recruitment solutions throughout Japan.

Streamlining process to stay competitive for talent: With recruitment budgets typically being small, companies need to be aware of how to get the best value for their money, and streamlining the entire process can often be the answer.

Lack of LinkedIn presence: Everest Group also found that just five percent of Japan's workforce is active on LinkedIn. Lack of LinkedIn presence makes recruitment markedly more challenging, meaning HR teams are often in need of extra assistance to find the best-quality candidates. Executive search tends to be the preferred method of sourcing talent in Japan.

Ageing workforce: One-quarter of Japan's population was aged 65 or above as of 2013, with this expected to rise to 36 percent by 2040, according to statistics from McKinsey. An ageing workforce means greater efforts need to be made to capture the attention of millennial talent as more people near retirement age, and to manage contingent workers.

Candidates are drawn to brands: In Japan, bringing in the best talent for a role can be challenging, not only because you need to put over the role itself, but also the brand. Candidates are very loyal and drawn to brands in the country, so it's important to be able to sell a potential employee on the company, which an RPO can help with.
What shapes the RPO market in Japan?
Effective process management and more streamlined solutions through RPO are becoming greater requirements for organizations in Japan looking for new talent.
Companies have started to recognize the value of RPO experts who have worked on the vendor side, while Everest Group also found that communicating with recruiters who use their local language is of high importance to Japanese candidates. Using an RPO can help organizations in Japan find the right talent through expert recruitment in specialized sectors.

"This approach has opened up various types of pricing models depending on an RPO business' ability to direct source. The level of talent that clients are looking for from an RPO provider has increased significantly in the last three to five years," says Scott Wallace, General Manager at Allegis Group based in Tokyo, Japan.
As a result, a workforce solution that can capture the attention of both active and passive talent, can adapt to different markets and can source quality talent even in the midst of a challenging skills shortage is vital to help Japan navigate its current talent acquisition struggles.

You can find out more about

RPO in Japan

here. In the meantime, keep a lookout for the next blog in my APAC RPO series.