APAC RPO series: What you need to know about workforce solutions in Hong Kong
December 07, 2016

By Kristy Sidlar
Talent Acquisition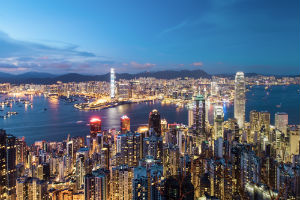 Successfully rolling out a workforce management solution across borders can be challenging, especially in locations where the legal climate and cultural nuances impact recruitment.

To combat these challenges, you need to be armed with the facts. We continue with our Recruitment Process Outsourcing (RPO) for Asia Pacific (APAC) series by exploring the maturity and shape of the recruitment landscape in Hong Kong.
How mature is Hong Kong's RPO market?
Everest Group research shows that Hong Kong is second only to Australia in terms of APAC RPO market maturity, although the market in Singapore is on a similar level. This has largely been fueled by the presence of western-headquartered multinationals, many of which use Hong Kong as a base for their APAC operations. Its popularity with multinationals has made Hong Kong one of the strongest staffing markets in the region, often serving as a decision-making hub for APAC.



Hong Kong's RPO climate is often compared to that in Singapore due to the similarities between the two markets. The major difference is that workforce solutions in Hong Kong tend to be more of a local relationship and decision-making centered, whereas Singapore has a greater focus on transactional roles due to greater access to shared-service hubs.
What forces are shaping RPO in Hong Kong?
Demand for talent acquisition services in Hong Kong is high, with a shortage of skilled workers being the primary factor behind this. A shortage of talent is unsurprising when you consider Hong Kong has a population of just over seven million, dwarfing the country in comparison to a majority of the other countries in APAC. This is exacerbated by an unemployment rate that is consistently among the lowest in the world at just over 3%. However, its small size hasn't prevented Hong Kong from becoming a major business hub, with demand for RPO solutions particularly strong among the technology, telecoms and finance industries.

Finance is particularly important to Hong Kong, with Deloitte research revealing the sector accounted for 16% of economic output in 2014, employing 215,000 people. IT and finance skills are in high demand, while insurance experience is highly prized, with Hong Kong home to the largest concentration of insurers in APAC. There is a high reliance on international talent, with expats accounting for close to 5% of the total population. Some 45% of these expats are employed in banking, insurance and financial services, according to Go-Globe research.

What form does RPO in Hong Kong tend to take? Everest Group research shows that variable and outcome-based pricing models are becoming increasingly common, while low hiring volumes mean an augmentation approach based on Applicant Tracking Systems (ATS) is favored. Offshoring is minimally used, but Everest Group forecasts this to change in the near future.

How is Hong Kong's RPO market set to develop?
While one of the most mature markets in APAC, there is still significant scope for RPO growth in Hong Kong. Awareness of the financial and operational advantages of the solution is still lacking in some areas, while a cultural hesitance to outsource also remains. With the talent shortage meaning competition is fierce and HR is often bogged down with transaction work, the expertise of an RPO partner can be leveraged to find the best candidates and allow HR to be more strategic.

Peter Yu, AGS Director, Business Development for RPO, explains: "I've been in Hong Kong for over eight years. The consistently low unemployment rate means that virtually all the good people are working and companies are struggling for leadership talent. By embracing RPO and working with AGS, your business can find, retain, and grow the talent you need."

Find out more about Allegis Global Solutions' (AGS) RPO solutions here, and keep your eyes peeled for the next blog in the RPO series.