APAC RPO series: What you need to know about workforce solutions in Australia
February 27, 2017

By Kristy Sidlar
Talent Acquisition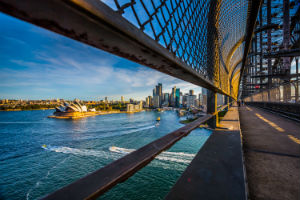 As the Asia Pacific (APAC) market has grown, so has the demand for talent and, subsequently, workforce management solutions. As we deep dive into the landscape of solutions in our APAC Recruitment Process Outsourcing (RPO) series

, let's turn our focus to Australia, where the solutions are used quite differently compared to other parts of APAC.
How advanced is Australia's RPO market?
Recent Everest Group research indicates that the RPO market in Australia remains markedly more advanced than any of the other nations in the APAC region, with 3rd and 4th generation models not uncommon. Australia was one of the first countries to see significant investment in RPO services by businesses, and accounts for almost half of the region's RPO spend alone, despite having a smaller population than other key players such as Japan and China.

RPO programs in most APAC nations tend to be part of multi-country deals, but Australia is a little different, as it is more common here for programs to be exclusive to the country itself to assist in the sourcing of domestic talent and attracting international talent to move to Australia. Overall, Australia accounts for 25 percent of the single-country RPO market in APAC.

What shapes the RPO landscape in Australia?
Organizations of all sizes have embraced RPO in Australia, with the majority of large companies having a high requirement for highly-skilled candidates. Everest Group research shows that small and mid-market buyers are also now becoming increasingly interested in RPO, although these organizations tend to favor blended service models.

The concentrated nature of the Australian markets, with the vast majority of the population based in a handful of cities and industries with a small number of dominant brands in their markets creates a hugely competitive scenario across most job categories. Businesses look to RPO to provide a competitive edge and to sustain it, as well as to control the risk of cost escalations.

There are many facets to RPO, meaning companies can pick and choose the parts that will benefit them most. Before you can improve your company's hiring process, you need to be aware of current and ongoing RPO trends.

What are the ongoing RPO trends in Australia?
Current ongoing trends in the RPO sector in Australia include:


1. RPO provider differentiation and innovation: Companies view all RPO providers as one and the same, so vendors need to show that they are innovating and coming up with new routes to success to be able to stand out. It's not just about being better than in-house solutions, but also other RPO providers.

2. Proven improvement on in-house model: There is a cyclical trend back to considering whether companies should just "in-house" their recruitment after years of outsourcing. It's more important than ever that the numbers stack up to prove that outsourcing works and offers substantial improvements over in-house models. There is now more pressure on decision makers to prove things on an empirical level to push them through.

3. Expansion to cover contingent labor: Because procurement functions are now taking the lead when companies head off to do any outsourcing, they naturally look at labor categories. It means that the person who is dealing with permanent staff will be the same person who deals with contingent workforces, which often means that they reach out for both services rather than just focusing on RPO.

4. Predictive hiring: Clients want to be able to reverse engineer trends to show graduates the career paths and experience levels that will help them secure future goals. Meta data analysis allows RPOs to dig down and show companies the biggest factors that have played into progression they are looking for in the past, even if it means challenging their beliefs. For example, in one study in a US supermarket, analysis showed that contrary to belief, the best checkout hires were ex-convicts, who were driven to success by the need to prove their work ethic and trustworthiness.

5. User experience driven models: Companies are now pouring more money into user experience. In recruitment, if your application process is poor, you lose skilled candidates. Previously, application processes were focused more on the employer than the applicant, but this is changing.

6. Candidate engagement: Even in a world of automation, human engagement and communication is important in recruitment. Candidates value information about the status of their application and contact to keep them up to date. The market is also moving away from simply the sourcing of potential employees towards engagement, turning people as data into applicants. In a world where millennials have options and look for a range of important plus points that can only be communicated through people and engagement, the human touch is a vital cog.

7. Unbundled and on-demand services: Companies increasingly come to RPO providers with specific needs. Where their in-house recruitment team is missing targets, for example, because they are doing too much admin or struggling to source, companies want to be able to outsource these specific elements of the task without having to spend big on a full bundle, which necessitates the offering of unbundled and on-demand RPO services.

8. Real-time reporting: How can you measure your RPO services? You can determine your ROI, as well as check on the status of your current hires, if your RPO offers real-time reporting of aspects like applications processed and interviews scheduled.

Keep an eye out for the next installment in my APAC RPO series. Until then, contact Allegis Global Solutions (AGS) if you want to learn more about how our RPO solutions could benefit your organization.

Alfonso Nunez, Executive Director APAC Client Solutions and Sophine Roza, National Manager, Business Development at AGS also contributed to this blog.