Allegis and HiringSolved: The Real Deal Behind the Deal Sheet.
January 03, 2018

By Matt Charney
Recruitment Technology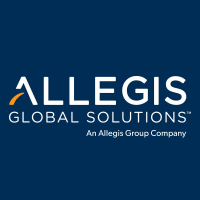 Here's the deal. As you probably know, I've gone corporate (in terms of employment, if not mindset).
I now work for Allegis Global Solutions. AGS is one of the manifold subsidiaries – or "OpCos," in internal parlance, of Allegis Group, which is probably the biggest company you've never heard of.
Hell, I wasn't even that familiar with them before I started talking to them about opportunities, which may explain why they brought me on in a marketing role.
I'm not going to bore you with a pitch and this certainly isn't meant as sales collateral, but I think that distinction is an important one to understand in the context of the recent announcement by Allegis Group (the parent company) to make a strategic long term investment in HiringSolved.
While this news isn't exactly new anymore from an M&A perspective, this alliance has profoundly impacted the way we serve clients – and candidates – within the much more focused framework of AGS and its dual offerings in the RPO and MSP spaces, respectively.
It's not only helping us to be more competitive when it comes to baseline metrics like time to fill and cost per hire, but also to be able to ensure that our existing customers have the very best technology on the market in order to hire better talent faster.
Which is, in short, the entire value prop of our business.
How HiringSolved Became The Silver Bullet for Sourcing for Allegis Global Solutions.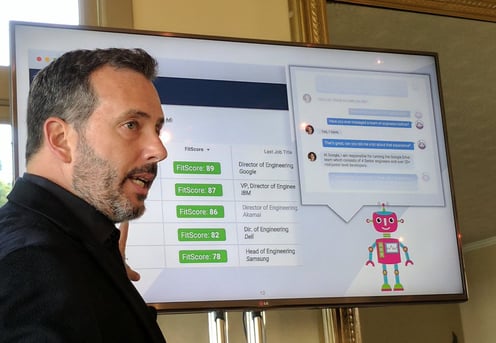 Our services have long been a differentiator, but better technology enables better delivery of those services (duh). And for a long time, AGS had taken a platform agnostic approach to RPO and MSP, eschewing pushing proprietary products in favor of optimization and configuration of existing processes and platforms.
The underlying premise is a simple one – the needs and challenges of every employer we work with are dramatically different, and therefore, so too are the specific technologies required to help drive hiring success.
The thing is, however, that every company in every industry that AGS partners with, from the world's biggest car maker to emerging biotech/life sciences companies, deals with the same challenge: finding, attracting and engaging with skilled or specialized workers. This is why, after all, sourcing exists – and is considered such an integral and critical component of the talent acquisition process at pretty much every employer out there.
While the target skills and experience our clients are looking for may differ dramatically, the fundamentals of building and converting a funnel on the front end of the process – "sourcing," to use the convenient catch-all – are strikingly similar, as are the requisite strategies for success.
In other words, sourcing is effectively a standardized process – as are the tools required to overcome whatever specific sourcing challenges an employer might have. And, increasingly, AGS has discovered that among the manifold point solutions and SaaS providers we work with on sourcing, HiringSolved is truly the silver bullet when it comes to finding the right candidates for the right jobs at the right time, all the time and every time.
HiringSolved is a product that lives up to its name. Clients of Allegis Global Solutions, an Allegis Group company, use HiringSolved to decrease time-to-fill on open reqs by 19% while decreasing the required recruiting headcount needed to make those hires by 17%. It's the combination of efficiency and efficacy, of streamlining and scaling sourcing, that makes HiringSolved such a potent tool in our recruiting arsenal.
That's why AGS is so excited that Allegis Group made the decision to strenghten our partnership with HiringSolved in terms of a significant capital investment in the company that will allow them to continue to iterate and innovate on what's already the best-in-class sourcing solution available on the market today.
Under the terms fo the deal, HiringSolved continues to operate as an independent, autonomous company, headed by Shon Burton – one of the smartest people in this space, as well as a thoroughly decent human being (which is as rare in HR Technology as any skill ever sourced). This means HiringSolved isn't exclusively for AGS or AG clients, so every employer out there can continue to utilize and maximize this powerful talent tool independent of any involvement by Allegis whatsoever.
Basically, nothing has changed, for all intents and purposses; HiringSolved has its own sales and customer success teams, and will continue to work with every recruiter or employer in the industry to implement and optimize the full feature set and all funcitonalities the platform offers as a stand alone solution.
AGS will realize the benefits we already know come with using this powerful tool as an integral part of the sourcing and selection process, delivering better results for the employers we serve.
But while it offers us a true competitive advantage, our competitors (quite a few of whom are existing HiringSolved clients) will have the same access and abilities as we do with their HiringSolved instance, since the power of the product lies primarily in propriatary data and internal information, rather than public profiles or external data, which is the case for most sourcing products on the market.
In short, HiringSolved works not because it's better at finding publically available candidate information, but because it's better at refreshing, searching and matching the information you already have in your system today with your talent acquisition needs of tomorrow. HiringSolved will still deliver on this powerful value proposition with any employer – not just those who happen to utilize AGS or another Allegis Group subsidiary.
Big surprise: the news from an HR Tech M&A update is nothing actually changes, which should come as little surprise to even the most casual industry observers.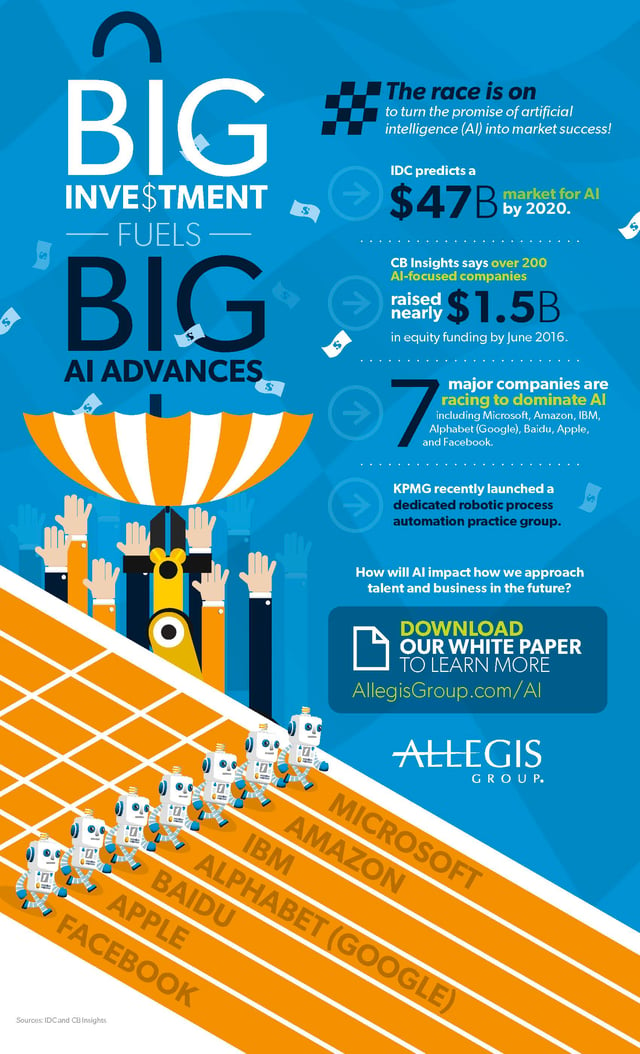 What the Allegis and HiringSolved Partnership Means for Recruiting & Hiring.
So what, exactly, does AGS get out of the deal? It's a good question. It was the first one I asked, too. Let's break it down.
Allegis Group's investment is the logical next step in a partnership with HiringSolved that dates back nearly two years in various capacities and pilot programs across many of Allegis Group's diverse companies, from Allegis Global Solutions to Aerotek, which offers staffing and recruiting services for technical, professional and industrial positions in virtually every major industry.
The results speak for themselves, as does the ROI we've been able to deliver to our key stakeholders, both internal and external. This is why in early 2016, when Allegis Group assembled an internal strategic digital sourcing task force from across our network of companies, one of their primary recommendations for increasing our sourcing efficacy and innovation was to enhance our people aggregation capabilities by strengthening our partnership with HiringSolved.
Since then, both AGS and Allegis Group have conducted extensive research on HiringSolved's current capabilities and future technology roadmap. This intense due diligence led us to believe that HiringSolved represents an ideal innovator for accelerating some of the industry's most pressing strategic imperatives across a wide range of use cases.
First off, HiringSolved helps companies to build the world's biggest candidate database, giving all recruiters the ability to seamlessly leverage the entire digital and social footprint of that profile to drive improved engagement and better results at building long-term talent pipelines while also being able to source and slate top talent for open reqs and just-in-time hiring.
Clients can also leverage HiringSolved's machine learning capabilities and sophisticated stack ranking capabilities to expertly match the most relevant candidates to the best opportunities, as well as the to augment and enhance recruiting efforts through the use of search-based AI.
Last but not least, HiringSolved represents a scalable, sustainable solution for blending personalization with automation at scale. HiringSolved's solutions empower recruiters by automating many of the most routine and manual parts of the sourcing process, providing talent acquisition teams with the ability to spend less time searching for qualified candidates and more time building meaningful relationships with them, instead.
It is this combination of high touch and high tech that will help better compete for, and win, top talent.
A Revolutionary Recruiting Roadmap: What's Next for Allegis and HiringSolved?
HiringSolved is only the first of many technological investments and key strategic partnerships that Allegis Group and its operating companies will make as we continue improving our business model and building a strategic technology stack.
But we're confident that we've found an ideal partner – and a great investment opportunity – in HiringSolved.
We just can't wait to see what's next. And as for me, well, as both an early advisor (and, disclaimer: a previously small equity holder) in HiringSolved, as well as an Allegis Global Solution employee, all I can say is that I hope this news serves as notice to the rest of the industry that we're committed to acquiring and retaining customers by driving innovation and investing in the technology required to do so, instead of simply by checking the right boxes on an RFP and coming in at the right price point.
Because in this business, business as usual is anything but.