AGS Analytics: Driving informed decision-making for our MSP clients
July 24, 2017

By Zac Lazarus
Contingent Workforce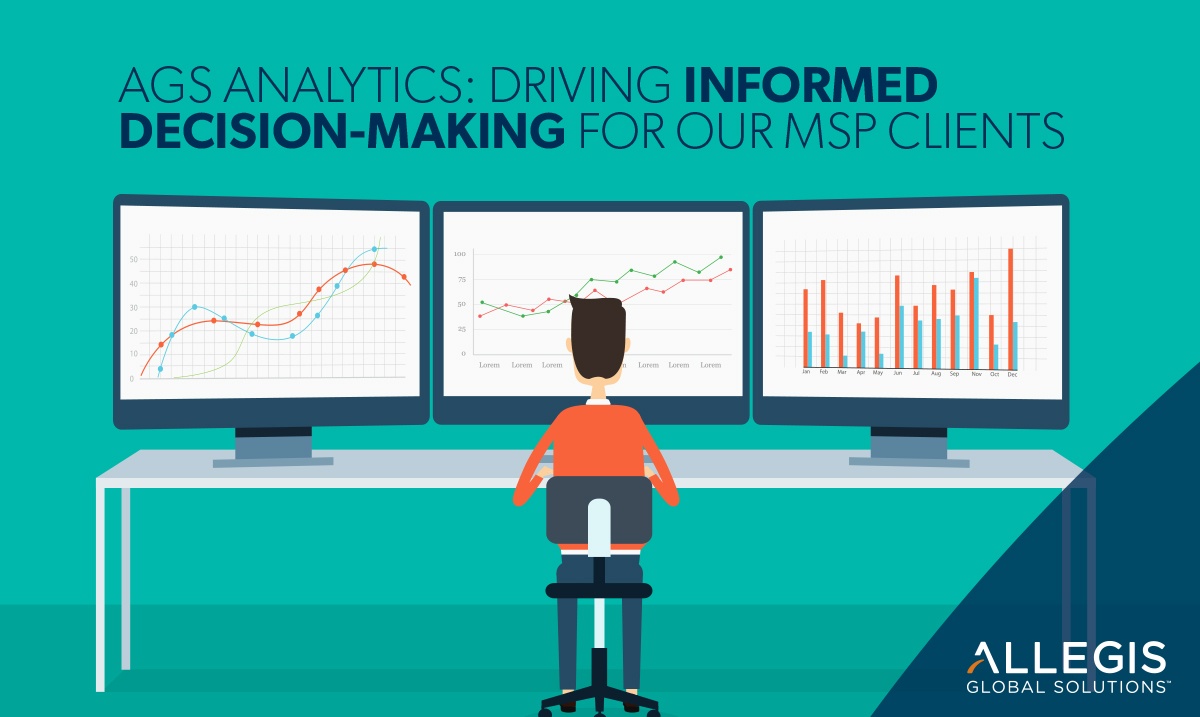 Companies today have a wealth of data at their disposal and at Allegis, we believe this information can help organizations to make better key business decisions.
As a result, we've developed AGS Analytics that includes our fully-integrated workforce intelligence tool, ACUMEN to allow companies to understand the driving forces within their business, sector and the wider talent marketplace.
What is ACUMEN?
ACUMEN is available for all our AGS managed service provider (MSP) clients and draw on in-depth analytics to develop a clearer understanding of the factors in play that impact the recruitment process.
It makes possible our overriding mission statement: "AGS Analytics seeks to turn data into information and knowledge for our clients and internal partners in order to enable them to make informed business decisions that lead to measurable results."
ACUMEN brings together all of our client data into a single framework, meaning there is standardized information that can be used to compare and contrast individual MSP programs between our clients.
Offering this insight to our partners means we are able to determine the best choices that individual businesses can make within their recruitment function, safe in the knowledge that all of our recommendations are based on sound market intelligence and global experience in successful service delivery and talent acquisition.
he benefits of AGS Analytics
By utilizing the information collected across all of our programs, we are able to determine what it is that a best-performing MSP program should look like. Through comparative analytics, we allow individual aspects of each MSP to be contrasted against the wider marketplace.
The power of ACUMEN lies in its ability to analyze these large data sets and use this information to provide key insight to our clients into how potential changes will affect their future recruitment function. For example, a business hoping to understand how a reduction in their percentage of contingent workforce spend would impact other aspects of their business can draw on ACUMEN to determine:
Future speed of hire (time to fill new roles)
Cost of onboarding - will it rise or fall?
Quality of talent at their disposal
Any potential issues of compliance
Likelihood of talent retention/loss
It means business leaders can be better prepared to make difficult decisions, armed with increased foresight into what the future implications for their organization are likely to be.
AGS Analytics also ensures that our clients are not only able to see the impact of future internal decision-making on their business, but they are able to benchmark themselves against the industry, as well as extrapolate the potential impact of shifting market dynamics. This, in turn, ensures our clients can stay ahead of the curve in planning for their future hiring needs.
You can find out more about AGS' commitment to ensuring cutting-edge technology remains at the heart of key recruitment decision-making for all our clients by visiting our website.
This blog is co-authored by Zac Lazarus and Indy Gill.