Addressing the need for mid-market MSP solutions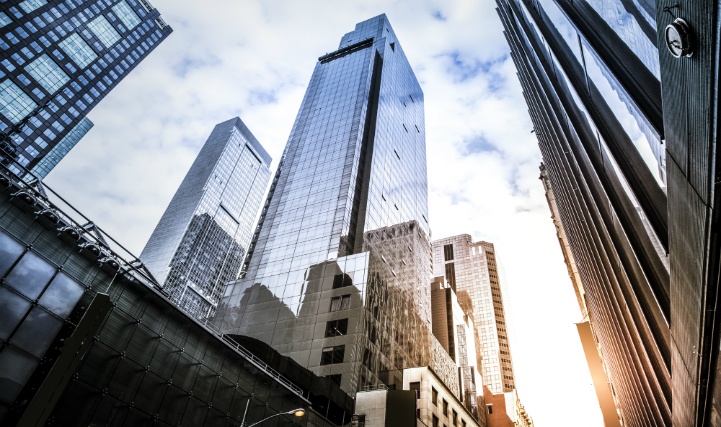 Organizations that spend between $5 and $50 million annually on contingent labor have been largely forgotten by the managed services provider (MSP) marketplace. They've struggled to reap the benefits that companies with a larger contingent workforce have come to enjoy through large and complex MSP solutions.
That stops with SIGMA, Allegis Global Solutions' (AGS) purpose-built and first-of-its-kind MSP solution for companies with annual contingent labor costs in the $5 to $50 million range—or the mid-market MSP sector.
Why now?
The mid-market sector in North America has grown steadily over the last few years. NelsonHall estimates that in 2016 alone mid-market companies accounted for 40 percent of the overall MSP market share. Staffing Industry Analysts (SIA) also notes a recent rise in demand from these organizations for external labor management technology and solutions.
When we consider that the global MSP market is worth $4.6 billion (according to NelsonHall), it's increasingly important that there are solutions built specifically for the mid-market space. We have learned, however, that offering many of the services that are better suited for businesses with larger contingent workforces will not get them the targeted results they need.
So, what are the needs of mid-market companies? As they continue to experience growth, they are increasingly looking towards MSP solutions that will offer them:
Visibility and cost awareness
Simple processes
Streamlined and smaller supply channels
Compliance with and adherence to increasingly complex regulations
Quality of hire/better talent with the right cultural fit
Speed to market
Innovation at work: SIGMA
While mid-market MSP solutions will inevitably become more prevalent due to projected growth over the next few years, AGS leads the way with SIGMA. We're the first—and for now, only— MSP solution tailored specifically to the needs of mid-market clients.
With SIGMA we've built a solution that brings mid-market companies a number of unique benefits, including:
● Requisition fulfillment: industry expertise and refined and dedicated supply chain management strategies enable faster time-to-fill and improved candidate quality
● Established technology partnerships: a pre-configured technology platform streamlines the acquisition, onboarding, payment and off-boarding process of contingent resources
● Business intelligence: data and reporting through ACUMEN, AGS' analytics platform, provides visibility and identifies trends associated with your engaged contingent workforce community
● Rapid deployment: condensed implementation timelines allow for increased speed to deployment and productivity
Next month, I'll be sharing more on SIGMA and the growth of the mid-market MSP sector at ProcureCon Indirect East 2017 in Orlando, Fla. ProcureCon Indirect East provides you with best practices for the future of procurement, helping you learn how to improve supplier relationships and integrate strategic suppliers into your organization, incorporate new technology tools into your solutions mix, and staff your team for maximum results. As a proud sponsor of ProcureCon Indirect East, I hope to see you there! Click here and register with code: PIE17Allegis.
Until then, contact us or read our whitepaper on SIGMA to learn more about how our innovative solution can help your organization.