A look at China's changing salary situation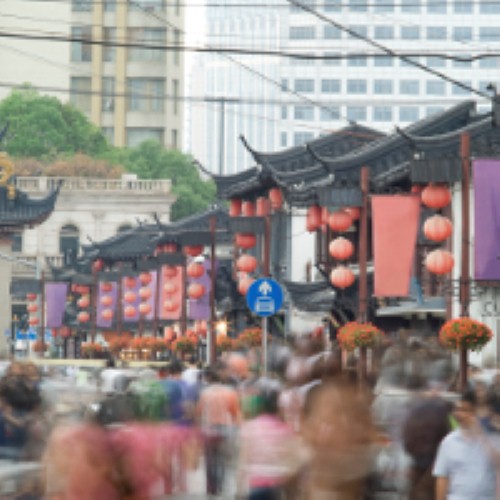 These are uncertain times for the Chinese economy. The country's slowing growth is a cause for a concern across the world and has made plenty of headlines in recent months.
What influence is this economic uncertainty having on talent acquisition? Perhaps the greatest impact has been on salary. As the rate of economic growth in China slows, so too have salaries.
For example, research from Mercer shows salary increases in Shanghai's manufacturing and office sectors have dropped from an overall average of 7.4% in 2014 to 6.9% in 2015. For 2016, a figure of 7.0% has been forecast for both sectors, although this may prove overly optimistic. It's important to note that these figures do not take into account those salaries that have been frozen, meaning the real increase would be notably lower.
A slowing economy and quicker competition
Why is salary growth stalling? The obvious factor is the slowdown in the Chinese economy, which is naturally impacting the pay increases offered by businesses. Furthermore, multinationals are being faced with increasingly stiff competition from local companies. The Chinese government is particularly supportive of domestic businesses and the pressures caused by this increased competition naturally limit any potential salary increases that can be offered by multinationals.
Certain industries, such as manufacturing and retail, are feeling the squeeze particularly hard. The latter is suffering from the growing popularity of online shopping, while competition from local companies has led many multinationals in manufacturing to either downsize their workforces or move to nearby countries, such as Vietnam, where staff costs are lower.
Allegis Global Solutions (AGS) recently surveyed a group of Chinese finance professionals, asking them to rate out of 10 the most important factors when choosing a new employer. With an average rating of just under 8 out of 10, compensation was seen as one of the most influential considerations. The opportunity for career progression, which is directly linked to salary growth, was the highest rated factor, with an average score of close to 8.5. The full results of the survey, which polled finance professionals across Asia Pacific, are available in our whitepaper.
Overcoming the issue
It's clear that pay has a big influence on candidate preferences in China, but with businesses struggling to offer salary increases, how can they hold on to key personnel? In order to do so, it is vital to understand what else Chinese professionals value in an employer and workplace, and ensure these factors can compensate for any limitations on salary growth.
The AGS survey revealed there are a number of other important factors that influence professionals' perception of employers. A strong brand and reputation in the market, global opportunities and career variety were all rated at 8 out of 10 or above, and company culture and having a fast-paced and exciting role received average ratings above 7.
While pay is undoubtedly a huge influence on candidate preferences in China, it is clearly not the only factor taken into consideration. By ensuring they are offering a strong Employee Value Proposition in areas such as work-life balance and culture, businesses may be able to overcome the challenges presented by China's uncertain salary situation and thus reduce the chances of top talent looking elsewhere. Drawing on our extensive experience of the Chinese labor market and insight into candidate preferences, AGS can help your business focus on the factors that will reduce the risk of your top talent being lured away, creating an employer brand and Employee Value Proposition that is attractive to candidates in this specific market.
You can find out more about why career growth is the highest ranked factor for candidate preferences, with a score of 8.7 out of 10 in the Chinese financial sector, by reading our whitepaper on 'What talent wants: Candidate preferences in APAC banking'.
The Allegis Group, Allegis Global Solutions' parent company, was founded in 1983 and has been servicing clients in China since 1984. This 30-plus years of in-market experience backed by Allegis Group has helped position AGS to assist our clients in navigating the factors at play in the Chinese economy that impact their workforces.