A lack of women at the top is old news but why stop talking about it?
September 30, 2013

By Jessi Guenther
Inclusion and Diversity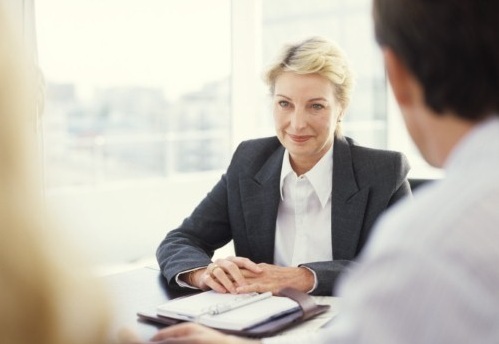 Last week, the UK Office for National Statistics (ONS) released a report assessing the role of women in Britain's workforce.
It took a detailed look at the part females are playing in the country's labour market and many of the findings were encouraging. For example, the rate of UK women in employment has increased from 53 per cent in 1971 to 67 per cent in 2011, while for the first time, in the younger age groups of 16-24 and 25-29, the top ten per cent of earners were almost evenly split among the sexes.
In addition, over the past four decades there has been several major legislative breakthroughs including the 1970 equal pay act, the 1975 sex discrimination act, the 2008 lone parent income support changes and the 2010 boost in state pension age for women.
Furthermore, the female workforce has proved resilient in the face of the tough economic climate, with women's employment rates falling less than men's during the 2008-09 recession.
However, there is one area of the ONS report that can't seem to shift in a positive direction, and that is regarding the number of females in higher skilled jobs with better rates of pay.
The findings report that a mere 18 per cent of women are employed in upper-middle skilled roles, while 46 per cent of females work in lower-middle skilled jobs.
When it comes to senior management roles, the UK is actually outperforming a number of other European nations. Just over a third (35 per cent) of these positions are filled by females in Britain, compared to the EU average of 33.5 per cent.
However, the figure stands at just 29 per cent for Germany and 24 per cent for Italy, while in Luxembourg and Cyprus it is just 18 per cent and 16 per cent - making these nations the worst performing on the continent in this category.
More needs to be done
Okay, it's no secret that there are fewer women than men in higher-level positions in the UK and throughout the EMEA region and the ONS's research doesn't really tell us more than we already know on this topic.
However, the fact that a lack of female representation remains an issue even though it has become common knowledge is a clear sign that more needs to be done to ensure talented women have the opportunity to progress their careers fully.
This view has been seconded by O2's HR director Ann Pickering. She told HR Magazine: "A truly diverse workforce is not just about what's proper and fair, it is also crucial to business success.
"Today's results are a wake-up call for businesses to act to ensure they don't miss out on the valuable contribution made by women at all levels."
She added that "archaic attitudes" to motherhood and issues such as maternity leave may also be holding female representation back. As a working mother myself, this is an issue that's close to my heart and I completely agree with Ms Pickering's view that such sentiment has no place in the modern business world.
Changing attitudes
Ms Pickering suggested employers could offer a combination of better flexible working policies, childcare facilities and mentoring programmes. Each of these would undoubtedly help, but could part of the problem be the mindset of women themselves?
Earlier this month, O2 released details of its Women in the Workplace survey, which found that 47 per cent of females don't think its possible to combine a successful career and home life. This is a worrying statistic and it simply isn't true, as there are plenty of females, myself included, who have managed to merge these aspects of our lives. Once I accepted that the notion of 'having it all' is a quest into madness, both my life and career got easier. Success in both is never perfect, but it is possible and that is all that matters really - possibility.
So could changing the mindset of women themselves be key to seeing more females reach their true potential? It's certainly something worth thinking about.