New Report: 4 Fundamentals for a Total Talent Advantage
February 27, 2020

By Kristy Sidlar
Industry Trends, Talent Acquisition
Why Does Access to the Total Talent Supply Matter?
With unemployment at historic lows, the demand for workers with critical skills far outstrips the supply. And yet, successful organizations continue to secure talent with the speed, quality, and cost-effectiveness to get work done and lead their markets. What are they doing right? For a growing portion of companies, the answer begins with meeting the workforce where it is today.
Rather than focusing solely on hiring the best full-time or permanent employee for a job long-term, smart businesses are considering all talent options. For example, the best outcome may be achieved through services procurement (SOW/projects), engagement of a freelancer, or even automation. In fact, all options are viable if they lead to the needed outcome. This use of all worker types is known as the total talent approach, and it's the topic of our latest report, "Four Fundamentals for a Total Talent Advantage."

Tapping into the Entire Talent Supply is Smart, But it's not Easy
While many organizations are on their way to a more holistic approach to workforce strategy, it's not easy. A report from our parent company Allegis Group on "The New Meaning of Talent" finds:
29% of HR leaders say their organizations lack visibility into the total talent supply
71% consider harnessing workforce data a high priority
AGS' Total Talent report, therefore, focuses on four key ideas in the total talent conversation — ideas that can help organizations apply total talent priorities that deliver the most impact for their business.

1. Consider the Work Before You Consider the Candidate
In the past (and to a large degree still relevant today), organizations typically thought about employees in terms of the positions they held rather than the outcomes they delivered. Today, however, outcomes matter more than activity, and the need for different skills changes constantly.
Therefore, businesses should begin conversations about how to fill job openings by asking, "What do we need to accomplish?" By considering how work gets done with the right decision-makers in the room, an organization can create a talent architecture that can be improved over time to better align with business objectives.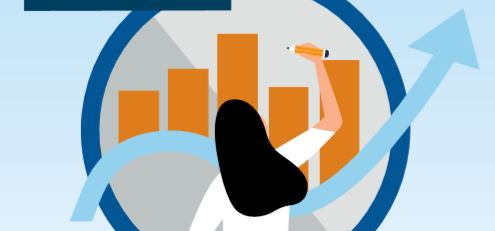 For example, consider a company undergoing an HR transformation. The stakeholders may know there are key milestones they have to hit in the first six months that will define success for the last 12 months. Engaging a project team that can drive the work regardless of the worker type but specific to experience and outcomes is a more practical way to look at this need.

2. Use Technology to Achieve Visibility Across the Workforce
A technology solution that creates visibility across all channels is paramount to moving a total talent strategy forward. Therefore, once a company knows the work to be done, it should lean on advances in total talent technology to see across the field of worker choices and identify the best talent engagement model to achieve results.

The root of total talent technology is its ability to create a single source to draw from all available workers. In a mature platform, the user can enter essential requirements, and the system can provide potential workers for the need. The system draws from all worker types, so a query could yield a consultant, a current employee, a candidate in the applicant tracking system, a freelance resource, or a contingent worker represented by a supplier.

For example, the project team required in the prior example could be a search parameter in the system that houses all worker types. The requirements drive the outcomes, and best candidates are matched on experience not specifically because they are in a particular worker pool. It's a new concept to grasp, but we can break down the talent silos and access them all in one system. AGS is doing this today.

3. Embrace Continuous Improvement That Brings Work to the People
The third part of the total talent equation is the connections it supports. Rather than make a talent decision in isolation, a total talent function supported by the right technology platform lets companies efficiently bring work to the people who can do it best.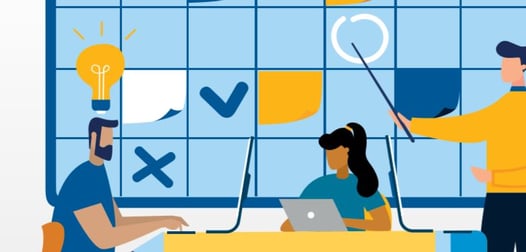 A total talent strategy does this by removing the barriers of engagement functions that formerly hid opportunities from certain parts of the workforce. For example, a hiring manager that previously saw only candidates for a permanent employee role may now see flexible workers who may fit the need. Likewise, the candidate, or even an internal employee, may gain visibility into all opportunities across the organization through a central platform. The organization that understands these priorities can foster better collaboration between traditional procurement and HR decision-makers.

4. Create a Positive Experience for Everyone
Finally, for every facet of the company-worker relationship, the human element matters. For example, a total talent function can reveal multiple ways for someone to work with a company, whether as a contractor, employee, or freelancer. An empowered experience on the part of workers who feel they have access to more opportunities can boost the firm's reputation as a place to work. Similarly, a positive experience for the hiring manager with access to all talent types means higher engagement on the part of the manager, including a greater commitment to bringing in the right people, at the right time and cost, to achieve the desired goal. The result of such an approach is an employer brand that appeals to professionals of all working preferences.
Get the report
More professionals today are embracing flexible work options as a career choice. That means the total talent function, with the ability to seamlessly identify and engage those workers alongside the traditional employee workforce, will become the hallmark of a competitive business of the future.

Download your free copy of "Four Fundamentals for a Total Talent Advantage," then contact us to learn more about building or enhancing your relationship with Allegis Global Solutions.