4 advantages of SIGMA: AGS' new mid-market MSP solution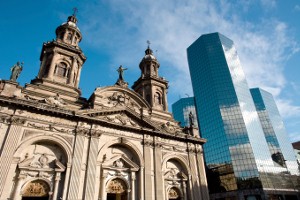 Businesses are increasingly utilizing contingent labor for their talent needs. More than 40% of the United States workforce now falls into the contingent category and companies of all sizes are embracing non-employee talent. This is why Allegis Global Solutions (AGS) has launched SIGMA MSP, an MSP offering designed specifically for businesses with a contingent workforce spend of between $5 million and $50 million.
SIGMA will allow organizations to gain access to top talent, best practices, and AGS' proven processes that controls costs, mitigate risk, improve visibility and increase efficiencies. This unique solution deviates from customary offerings by combining the benefits of an MSP program with the expertise of a preferred supplier or vendor-on-premise partner. While AGS will continue growing its world-class Enterprise MSP solution, the company saw a unique opportunity to develop an innovative program for an underserved market.
Backed by the largest talent acquisition company in the United States and fourth largest in the world, SIGMA has the experience to drive results for your organization's contingent workforce program in four key areas:
1. Quality candidates
SIGMA makes it easier to find the quality contingent talent that businesses are increasingly dependent on. A targeted supply base management strategy means these candidates can be sourced quicker and start doing their best work faster.
2. Solid tech foundations
A successful MSP solution needs to be built on the foundation of strong technology. With established technology partnerships in place, SIGMA delivers a tech platform that streamlines the entire contingent workforce management process.
3. Smarter thinking
SIGMA is able to draw on the data and reporting capabilities of ACUMEN Workforce Intelligence, AGS' next-generation business intelligence solution. Access to comprehensive data insights and comparative analytics allows for smarter, more strategic decision making.
4. Faster progress
With condensed implementation timelines, SIGMA allows for rapid deployment and faster time-to-productivity.
Find out more about the advantages of SIGMA, why the solution has been created and who it is designed for by downloading AGS' recent whitepaper.