3 ways to develop a winning diversity workforce strategy
June 08, 2016

By Jennifer Sutton
Inclusion and Diversity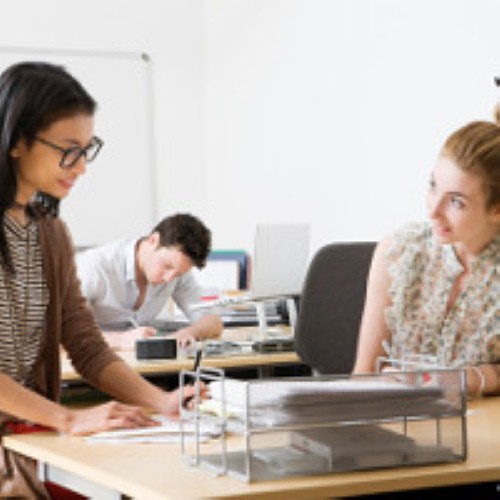 From the Academy Awards to the boardroom, diversity, or a lack off, continues to make headlines in 2016.
This is despite the advantages of having a diverse workforce being well known. For example, McKinsey research has revealed ethnically-diverse companies are 35% more likely to outperform their less diverse rivals, while the figure is 15% for gender-diverse businesses.
But how do you develop a diversity recruitment strategy that can deliver measurable results like this? At Allegis Global Solutions (AGS), we have extensive experience of helping our clients assemble diverse workforce's that make a genuine impact on the bottom line, rather than simply trying to fulfill a quota.
Here are three key things to think about when planning a diversity hiring strategy:
1. Ask awkward questions
Unconscious bias is one of the biggest barriers to workplace diversity. Naturally, the fact that these prejudices are not conscious makes them harder to detect and overcome, but it's vital that a hiring strategy does so. Tackling unconscious biases can involve self-reflection and gut checking self-assessments, as no one likes to think of themselves as having a prejudice, but these reflections need to be answered if an inclusive culture is the main objective.
2. Leave no stone unturned
A successful diversity strategy should draw on as many tools and techniques as possible. Whether it's partnering with relevant organizations, targeting social communities or investing in a strong presence at events and conferences, no stone should be left unturned when planning the best way to reach the diverse talent your business needs.
3. Make a clear commitment
Diverse talent is naturally attracted to companies that clearly demonstrate a progressive, diverse and inclusive culture. Effective ways of illustrating this approach is by being thoughtful on images on social media and external websites, fostering and engaging diverse talent communities, and deliberate messaging to attract top talent.
Download my new whitepaper to learn more about how AGS can work alongside you to develop a diversity recruitment strategy that delivers measurable results.