3 Ways to Cut Through the Chaos and Attract Great Talent
February 19, 2020

By Mark Condon
Industry Trends, Talent Acquisition
It was perhaps the last meme of what ought naught to be called the "Aughts" – the #10YearChallenge. You're probably familiar with the concept, a trend that's also been called the "glow up challenge," or, perhaps the most apropos for most of us, "How Hard Did Aging Hit You?"

While it's hard to believe most of us have a social footprint stretching back well over a decade, anyone taking the 10 Year Challenge is acutely aware of how differently we looked only ten short years ago – and how different the world truly was the last time a new decade dawned.

Ten years ago, for example, when you needed a ride across town, and public transportation wasn't an option, you'd have to hope that an empty taxi happened to pass by, and that you had enough cash with you to pay for the fare, since most of them didn't even accept credit cards at that time. Today, you can just pop open your phone and with a few clicks on an app, have a private car show up pretty much anytime, anywhere – and at this point, in fact, most of us take that convenience for granted.

Similarly, ten years ago, if you wanted to figure out where you were going, you were likely to have to use a dedicated GPS device like a Garmin or a TomTom (if you had the cash for one of these expensive, standalone units) or print off directions from sites like MapQuest or Yahoo! Maps (if you didn't). After all, the App store had just launched a few months before, and even those early adopters who already had location-enabled smartphones had to rely on faulty 3G or EDGE networks to power those early, clunky apps.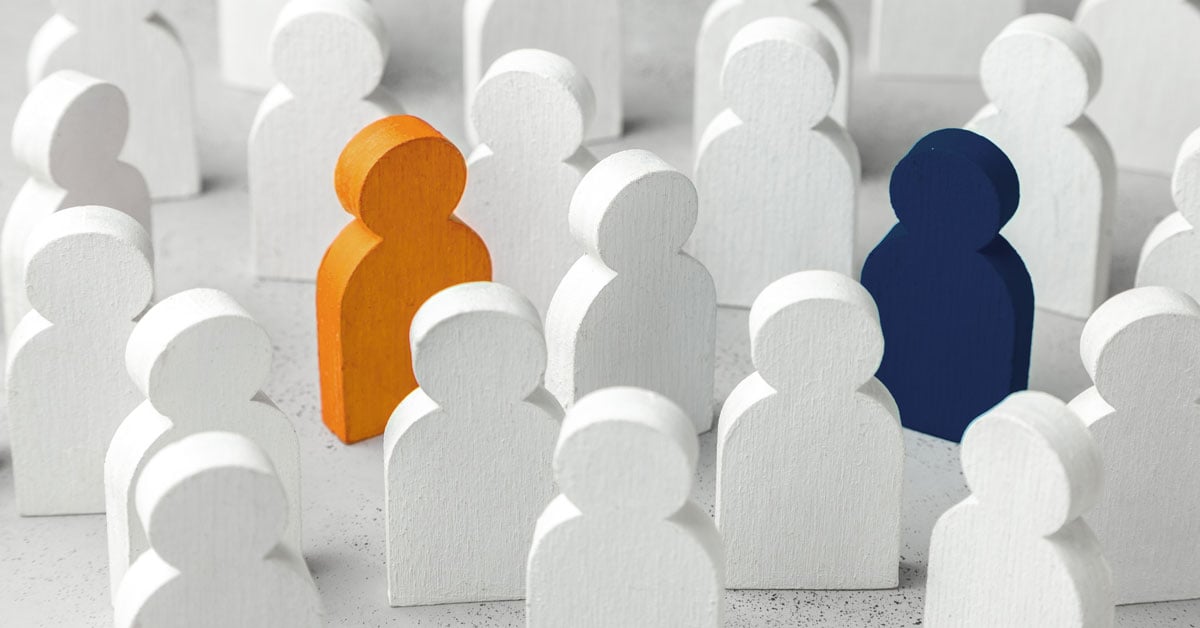 Today, Waze shows us the fastest way to get where we're going in real time; Apple Maps is so accurate that it can provide a 3D view of pretty much every building in every city, and Google Maps now even offers an VR enabled feature that overlays walking directions. Getting lost has, well, gotten lost since smartphones became a ubiquitous part of our world, and how we navigate not only directions, but how we live our personal and professional lives.

Digital transformation has inexorably altered our lives, and the emergence of new technologies in the intervening ten years has been less slow evolution than a full-blown revolution. As a result, business as usual is anything but – and nowhere is this more self-evident than when it comes to the business of hiring.

Technology has evolved exponentially faster than the skills of workers, making talent management and workforce planning a moving target as demand for completely new skillsets, expertise and experience continuously emerge. A decade ago, there was little demand for data scientists, AI engineers or even mobile developers, a marked contrast to today's cutthroat, competitive market for top tech talent.

There simply isn't enough candidate supply to meet employer demand, and the result is a labor market that's just as volatile and unpredictable – and often, chaotic – as the ever-shifting stack of technologies which have become an increasingly inextricable part of how we live, and how we do business. Of course, not knowing what's next has some serious repercussions on our respective outlooks on both.

That's according to a recent Allegis Group survey, which found that fully 46% of respondents believe that their job-related skills will remain relevant for at least three years; that means a majority of workers (54%) feel that their responsibilities will be automated, displaced or reduced in importance by 2023. While such a time frame may feel a bit aggressive to many, fully 1 out of every 4 respondents reported having little to no confidence that their current employer will provide them with the training and development opportunities required to stay ahead of these shifting skills requirements and future work demands.

In other words, when it comes to the future of work, workers face an uncertain future – and as an any evolution, it's likely to all come down to survival of the fittest. So, how exactly can employers proactively ensure that their current workforces – and their business models – can avoid the impending threat of mass extinction?
Employee Experience: 3 Strategies for TA Success
Managing the widespread anxiety and uncertainty associated with the changing world of work, however, represents more a critical challenge for employers. It also presents a unique opportunity to redefine employee experience, as well as dramatically increase employee engagement, productivity and retention – all while significantly impacting the business and its bottom line.

By providing employees with the proper resources, development opportunities and transparent, defined advancement opportunities, businesses will not only create improved employee experiences and outcomes, but more importantly, emerge as a true career destination, and employer of choice, for the top talent of today – and tomorrow.

While none of these employee engagement strategies are anything that particularly new or novel, the fact is that with a quarter of your workers already concerned that the minimal training and learning opportunities aren't enough to ensure their professional viability, the fact is, the future of talent starts by creating the right employee experience, right now.

After all, while we can't predict the future, at least we can proactively prepare for it. Here are three strategies for getting started.
1. Put the Resources Back in Human Resources.
The Allegis Group poll found that 85% of respondents consider the availability of resources to play a critical role in determining their perception of how supportive their respective employers are in their long-term success. This should be fairly obvious, but a little spend on stuff like training or management support can go a long way.

Similarly, investing in new technology for workers (like updating company issued computers or providing access to new systems or services) and automating or streamlining time intensive, administrative tasks plays a pivotal role in determining individual workers' perceptions of professional preparedness.

Only 41% of workers, however, report that their most recent employer offers strong support in ensuring they're able to learn new skills or stay ahead of changing workforce demands; 1 in 5 (20%), report receiving little or no support at all. This represents a significant opportunity for companies to rethink what they need to provide employees to ensure that they can do their best work at work.

Here are a few foundational questions every TA pro or HR leader should ask to get a realistic pulse on how well current employee resource allocation stacks up – and which critical areas should be addressed.

• Can we show prospective talent that the people around them will contribute to their success?
• Do we have the tools and technologies to help them do their best work, and are we evolving to boost every aspect of their experience?
• Do we have the right support to help them get work done, learn new skills, and share knowledge?

The path to providing a better employee experience starts with answering these questions, and, more importantly, resolving any underlying or endemic issues that are preventing your answers from being anything other than an unqualified 'yes.'

Always take "know" for an answer.


2. Clarity is Key.
Every employer brand out there is some variation on the same talent attraction theme; you know the one: "it's more than a job, it's a career." Companies like to position themselves as a long term destination for top talent, but the truth is, without clear cut processes, procedures and protocols outlining exactly how internal mobility works, employees are much more likely to move out than up.

There's an erroneous assumption that most organizations have some sort of transparency around how high performers are identified, an objective way to evaluate employee performance, and what training & development opportunities are available for workers to reskill, retool and retrench for their next opportunity in the organization. But that's rarely the case.

In fact, the Allegis Group poll found that only 29% of workers feel that their employee provides "strong support" when it comes to understanding even foundational clarity around processes and policies; there's rarely any defined standards or organizational benchmarks in place for defining how work gets done, who's involved, and, most importantly, what "success" looks like (or even, how to define this nebulous concept).

As talent organizations continue to evolve, process clarity represents an often elusive, yet essential, pillar of a positive employee experience. From increasing visibility across business units and teams, to cross training and upskilling to meet ever changing business demands, to adoption of new tools and technologies, it's imperative that these increasingly complex and complicated processes are not only standardized, but also, are scalable and sustainable.

With process clarity comes easier institutional knowledge sharing, more effective workforce planning and a data driven, objective approach to employee performance development and talent management. Well defined processes – that is, standardizing standard operating procedures – provide a clear competitive advantage when it comes to attracting, developing and retaining top talent today.

We fear change only because we don't know exactly what that change is going to look like, and how it's going to impact our lives and our livelihoods. With greater clarity and transparency comes increased employee satisfaction, engagement and, most importantly, alignment with not only where your business is at today, but also, where it's going tomorrow.

Ambiguity and attrition are two sides of the same coin; that's why stopping the revolving door starts with something as simple as SOPs – a little process clarity goes a long way when it comes to people management.
3. Vision Quest: Look at the Long Term.
We fear change only because we don't know exactly what that change is going to look like, and how it's going to impact our lives and our livelihoods. With greater clarity and transparency comes increased employee satisfaction, engagement and, most importantly, alignment with not only where your business is at today, but also, where it's going tomorrow.

It should be self-evident for anyone who's spent time in TA that workers not only want to know how their work should get done and how it's being measured, but also, that they understand how those efforts align with the long term mission, and vision, of their respective employers – and why those efforts matter to the business and the bottom line.

Without understanding how an individual's role is aligned with the business and future strategy, workers who don't have clarity around a company's long term strategy are unlikely to stick around long enough to find out for themselves.

The key to successfully preparing for the future of work is to let your employees know how their work fits into the company's future – and to do everything possible to ensure that top talent understands that future, and how their work impacts those forward-looking strategies. If this remains in any way ambiguous, undefined or obtuse, worker productivity, engagement and job satisfaction can be adversely impacted (not to mention retention, too).


An Employer Brand Advantage
As the full survey results suggest, employers often do not provide foundational resources, process insights or even a sense of shared vision to ensure that their workers can prepare today for the business and professional challenges of tomorrow.

Moving the needle even a little in any of these critical areas can do more than simply increase employee satisfaction and enhance the employee experience – a culture of transparency and built around a shared vision with long term clarity have a significant competitive advantage for top talent.

From word of mouth to employee review sites, these small improvements can move the needle in a big way when it comes to a company's ability to attract, hire and develop hard-to-find talent while helping close skills gaps and ensure long-term preparation, no matter what change may come.

Change isn't always a bad thing. But if you're not willing to embrace change, there's a good chance your best workers won't wait before making a change of their own. And with hiring harder than ever, that's one opportunity cost that no talent organization can ever really afford – not today, not tomorrow.

Change is going to come. It's up to you to ensure your workers go with it.
DOWNLOAD THE FULL ALLEGIS GROUP REPORT, "Employee Engagement: Why You Need to Get Real
About Your Workforce Engagement & How to Put a Plan in Action."