2016 – Was it all a dream (or a nightmare!)? - 10 things that impacted the world and workforce management in the UK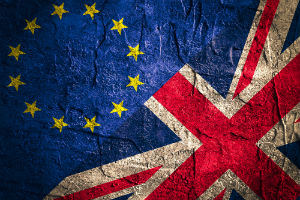 As 2016 draws to a close and we reflect on the past 12 months, this was the year that we saw a lot of change around the world. From the sad passing of David Bowie to the Pokémon Go phenomenon, so many events have impacted the world and therefore naturally that of recruitment.
Here's our round-up of 10 of the biggest events that have influenced UK recruitment in 2016 and what to consider going into 2017:
1. Brexit
In June, Britain took to the polls to vote on whether or not the country should remain in the European Union. With a small majority voting in favour of a Brexit, we are all waiting to see the impact this will have from both a legal and operational perspective. As an employer the question to ask yourself is: do you know where your current contingent workforce currently sits and the demographic of this population in terms of tenure and skills? As Brexit looms this knowledge will become imperative to allow for informed and strategic decision making.
Despite recent setbacks, Theresa May has reinforced her view on upholding the will of the people and triggering Article 50. What is vital moving forward is gaining a clear understanding of your own employee population in order to prepare for the changes ahead and importantly to navigate the waters ensuring you retain talent. A recession and soar in attrition rates are expected, making workforce visibility more important than ever before.
2. US presidential election
The uncertainty a new US president will bring will inevitably lead to a slowdown in recruiting as people wait to see what the policies will be from both a domestic and international perspective. During their campaigns Donald Trump and Hillary Clinton each became beacons of evolving recruitment as Clinton was a contender for the first female president and Trump lacked the direct experience for the job he was going for but this proved no barrier to getting it!
In the future, the outcome of post-Brexit trade deals with the US could actually benefit the UK job market. Britain and the US have always been strong allies and it will be interesting to see how this relationship evolves under Trump and May.
3. Pokémon Go
The launch of Niantic's hit game Pokémon Go back in August taught us some key lessons about attracting talent. The rapid success of the game showed that a strong employer brand is key for attracting interest, while the best and most visible talent communities almost create themselves.
Pokémon Go provided a good example of how rewarding candidates makes them more likely to share data - a tip that could have significant benefits for your talent acquisition strategy if you want to 'catch 'em all.'
4. Standalone Services Procurement (or SOW)
A by-product of technology in the information age is the world becoming smaller. From a recruitment perspective this has led to the drive for a holistic service encompassing temporary, permanent and services procurement; more commonly known as Total Talent Management.
This year, we launched our standalone services procurement solution (also known as SOW), which allows organisations to continue using their incumbent MSP while taking advantage of AGS' services procurement expertise to better manage their contingent workforce. Embracing this approach could see you reap financial savings of 10% to 15% due to proper classification of work and enhanced analytics.
5. MSP 3.0 and the TalentSumer
MSP has continued to evolve over the course of 2016 to adapt to the requirements of the TalentSumer - skilled individuals who pick and choose the companies they want to work for in much the same way a consumer chooses a brand from a store shelf.
MSP 3.0 is the next step in the Darwinian talent acquisition chain, providing organisations with a more holistic view of recruitment than ever before. This allows them to adapt to the rise of the TalentSumer and provide a working environment that will attract the best talent.
6. The rising importance of analytics in talent acquisition
Organisations are aware of the importance of big data, but analytics are needed to help process all of the information at your disposal. Allegis Group (AG) research found there was a 3,000% increase in demand for big data experts and data scientists over the past five years. Informed decision making is the cornerstone of any successful business.
To help our clients manage their data, we've developed ACUMEN Business Intelligence to enable them to analyse large amounts of information to better understand the stories within their data and the strategies they need to develop to allow for commercial and cultural growth.
7. Increased focus on candidate quality
Today's candidates are more likely to change roles than ever before. Arguably, this is a reason that AGS has seen organisations focusing on the quality of their candidates, to ensure they get the most out of their talent during their tenure. This trend will only increase with Brexit fuelled attrition. AGS research found that 51% of companies have open positions for which they can't find quality candidates. Meanwhile, 83% of executives believe that attracting and retaining quality talent is an issue for their organisation.
8. The value of contractor management
This year saw a multitude of shock deaths in the world of show business, with the sad passing of David Bowie, Prince and Muhammad Ali, to name just a few. The tragic news of their deaths led many people to realise just how much they had appreciated these individuals and the impact they had on the world. In the same vein it's vital that you make the most of your best-quality candidates, especially as a potentially challenging post-Brexit era is just around the corner.
Research shows that talent doesn't leave their job they usually leave their manager so investing in management training programmes will help minimise critical people exiting your company. We can all learn a valuable lesson from 2016: don't take your talent for granted, because you often don't know what you've got until it's gone.
9. Best practices became the standard - The AGS Way
With 2016 being a year of change, the importance of stability through standardisation has been brought to the forefront. AGS has standardised our recruitment processes across the board to allow for best practice to become business as usual. By producing a recruitment framework titled the AGS Way, we've been able to enable our clients to improve metrics including both time-to-fill and time-to-productivity. AGS research found that 55 days is the average time-to-fill for full-time positions, with average time-to-productivity coming in at 50 days. However, the AGS Way is designed to make sure our recruiters are building relationships with candidates throughout the recruitment lifecycle to help improve these figures.
10. The value of your supply base community
In times of change, the loyalty of your network improves your ability to weather the storm. The final point on our list is to understand the value your supply base community can offer if you actively engage with it.
Investing in these relationships leads to increased efficiency of delivery and commercial cost savings. At AGS, our clients have access to a diverse base of 1,900 suppliers globally, all of which have proven themselves to be best-in-class. Find out what you should be looking for in a quality supplier here. A strong supply base is a key component of future proofing and setting up for 2017 success.