#10YearChallenge - The Labor Market & Contingent Workforce
January 25, 2019

By Krista Palmisano
Contingent Workforce
A Changed Market
The #10YearChallenge has sparked a lot of thoughts early 2019. Let's take a look back at how the labor market has changed in 10 years!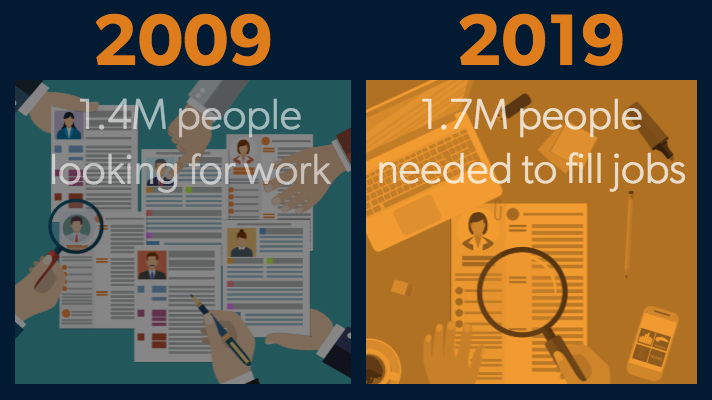 In 2009, there were only 2.1 million job openings, while 3.5 million people were leaving their jobs - leaving an overage of 1.4 million people looking for work, based on what was available. Ten years later, the job market has gone the opposite with with 6.8 million job openings, while 4.8 million people are quitting their jobs - with the shortage of talent to fill jobs at a staggering 1.7 million.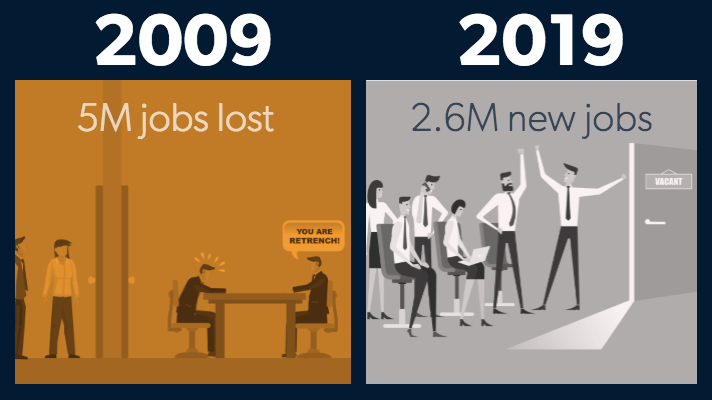 The job market in 2009 accurately paints a picture of how hard the Great Recession hit - with 5 million jobs lost. Unemployment at 9.9%, largely due to company layoffs and reduction of forces. Fast forward to 2019, 2.6 million new jobs were added in the span of a year, and unemployment at one of it's lowest rates of 3.9% - mostly attributed to workers quitting jobs for new opportunities.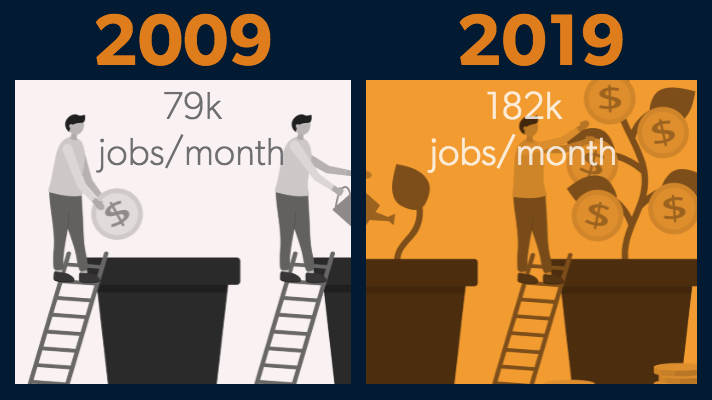 Average monthly job growth in 2010 was approximately 79k per month. Ten years later, the projected monthly job growth for 2019 is 182k jobs per month! Over 110k increase in monthly growth during this past decade.
The Contingent Workforce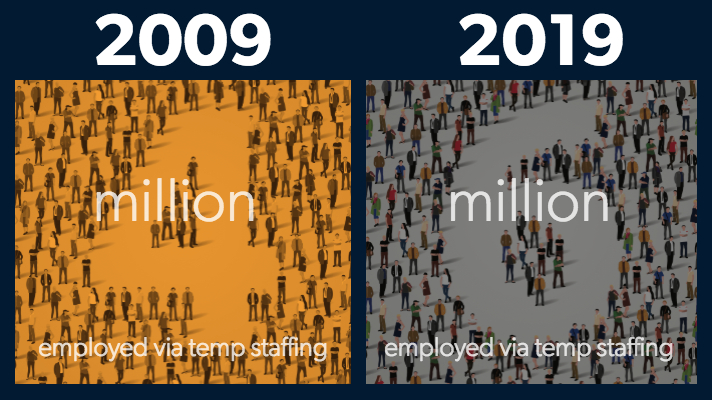 Employment in temporary staffing (non-IT &IT) increased from 4 million in 2009 to 6 million in 2019, showing increased reliance on staffing agencies by employers to fill jobs in light of the current talent shortage.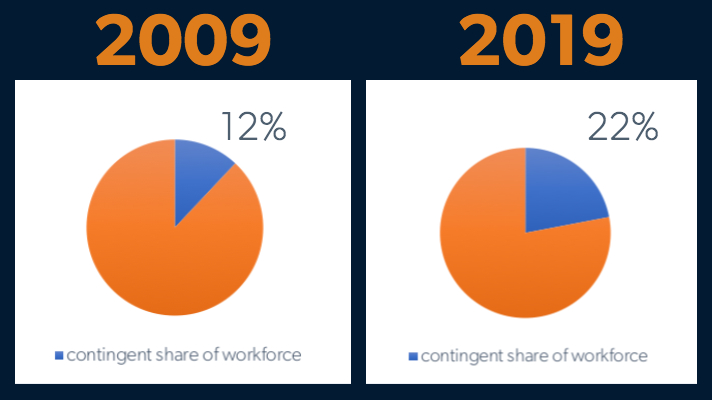 The share of contingent workforce has jumped 10% in the past decade. Along with this, the share of companies using a MSP has jumped from 49% in 2009 to 68% in 2019, as companies work to manage costs, processes, compliance, and data analytics related to the growing contingent workforce.
While we cannot predict the future, it will be interesting to see how the labor market and contingent workforce change and evolve over the next ten years. What do you predict?