Recruiting, Redefined: Welcome to TalentSpark.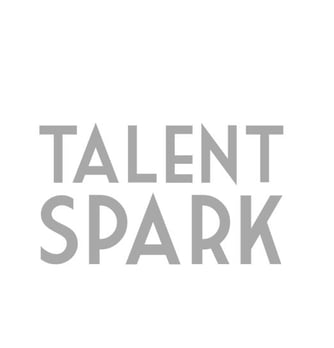 Only a few years ago, the consensus among recruiters and candidates alike was that talent acquisition was, intrinsically, a pretty easy job. Of course, this was back when recruiters were really only expected to fill reqs instead of filling pipelines, and build personal relationships with prospects, rather than building "talent communities" or "brand advocacy," or whatever the heck recruiters are supposed to be doing these days (seems like it's most everything but recruiting, sometimes).
We remember when recruiting used to be a pretty straightforward exercise. You got an open req. You filled it. That was pretty much it. Sure, there might be some variances in style, or tactics, or the selling points or compensation range or whatever, but really. Come on.
When you filled a position, even the really hard ones, there's a pretty good bet you didn't deliberately put any best practices or best-in-breed processes in place. There wasn't any technology or tools, save the telephone, your network and the willingness to roll up your sleeves and work as hard as it took to make a hire happen.
There were no thought leaders, only top earners, and the only influence anyone cared about in recruiting was what it took to close an offer.
But let's face it. The game done changed.
Fake It Til You Make It: The New Normal in Recruiting and Hiring.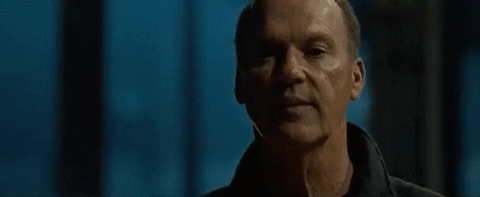 These days, recruiting and staffing have moved from the margins to the mainstream, and hiring has evolved from putting butts in seats into a highly specialized, highly strategic business function. In today's world of work, we no longer recruit. We 'acquire talent.' And acquiring talent, turns out, is way more complex and challenging than it used to be.
For talent leaders and practitioners, this means business as usual is anything but – and if recruiters can't effectively stay on top of the latest trends, topics and tools of the trade, then they're already a step behind the competition. And as every talent pro knows, that competition for high potential hires, top performing professionals and skilled (or even minimally qualified) candidates has never been more intense than it is right now.
It's also never been more important, either.
At Allegis Global Solutions (that's AGS, from here on out – nice to meet you, too), we believe that while recruiting is never really easy, there's also no need for hiring to be all that hard, either.
We know that while there's no silver bullet for recruiting or hiring, there are also some killer tools, technologies, techniques and tactics out there for finding better talent faster and making employer's lives easier. We believe recruiting is still about people interacting with people, that automation will never replace personalization and that in recruiting, artificial intelligence will never replace a real recruiter's real work ethic or real business knowledge.
We believe that the killer app is a person, not a program. We believe that technology should augment recruiters rather than replace them. We believe that past experience and gut feeling are just as important as big data or predictive analytics, and probably about as effective, too.
And we believe that recruiting isn't about filling jobs, but instead, about improving the lives – and livelihoods – of candidates and companies alike.
Finally, we believe that it's the responsibility of every recruitment practitioner and pundit to share what's working (and what's not) with other recruiters and hiring professionals and create a meaningful, productive dialogue to improve our business impact, advance our industry, and move our profession forward.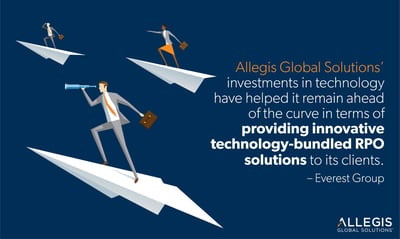 We can learn a lot about the way we live, and the way we work, by the way we hire. It's a story worth sharing – and a story AGS can tell better than just about anyone. That's why we decided to create TalentSpark, the brand spanking new global content and thought leadership initiative here at AGS.
While we're officially launching our new look and new sites today, TalentSpark has been a work in progress for some time – and today's debut marks only the beginning of what should be one heck of a ride.
Click here to read the official press release and take a closer look at what's new and what's next for TalentSpark and AGS. All I can tell you is, it's not going to suck.
In fact, I've got to say I'm pretty confident that this site, and the content we create, should quickly become one of the top destinations out there for anyone interested in the changing role of recruitment and the impact of technology has on the way we hire.
Meet TalentSpark: Allegis Global Solutions Sparks Up New Content Brand.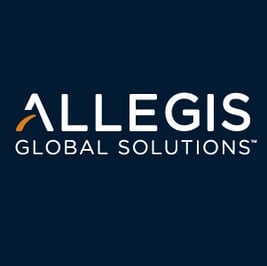 Here at Allegis Global Solutions, we know a little something about hiring. We've got thousands of experienced recruiting practitioners and human capital experts working in over 60 countries all around the world, representing some of the world's best known brands and biggest employers.
Last year, our recruiters successfully filled over 167,000 reqs, which means we know what it takes to make hiring happen across the world of work, and how to make recruiting work, no matter where in the world we happen to be working.
We know that by combining the unrivaled global reach, resources, research and results of AGS with some of the best writers, thinkers and influencers in our industry, TalentSpark has the potential to be more than just another recruiting blog. Trust me, we've got more than enough of those as it is.
I've helped launch a lot of blogs in this space over the course of my career. It's hard work, and even when it's working, I know TalentSpark will remain a work in progress. But I'm more excited than I've been for a really long time at what we've got planned in terms of content and coverage.
TalentSpark is definitely going to be different than any other RPO or MSP blog out there – at minimum, it won't be bland, boring or banal, so that alone should be enough to make it a little different than the industry norm.
But then again, AGS never followed the industry. We're too busy leading it, instead.
Game on. #TalentSpark